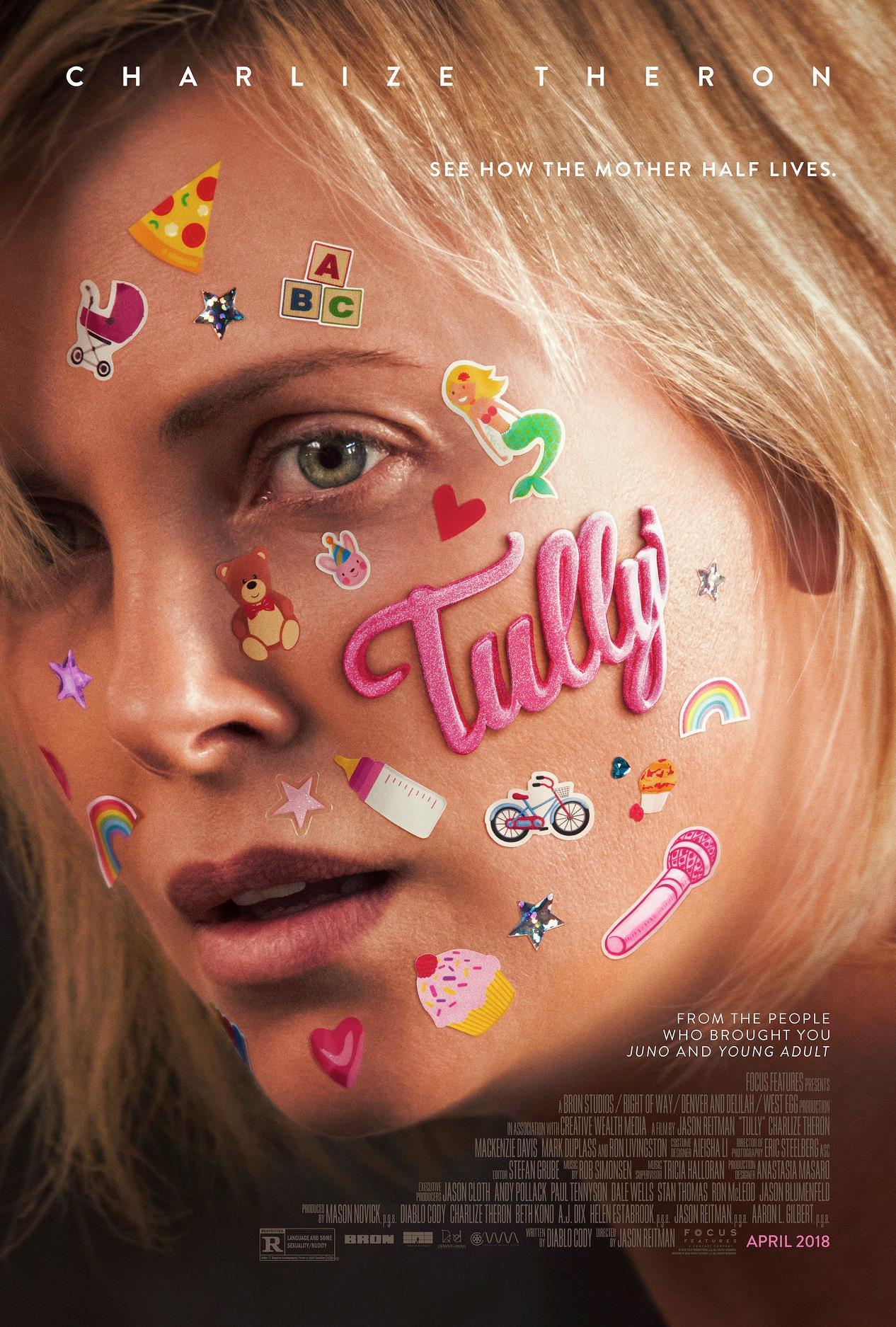 Starring

Charlize Theron, Mackenzie Davis, Mark Duplass

Writer

Diablo Cody

Director

Jason Reitman

Rating

14A (Canada), R (United States)

Running Time

95 minutes

Release Date

May 4th, 2018
Rating Summary
Tully is an excellent and surprisingly deep comedy thanks to another hilariously smart Diablo Cody script and a fearless performance from Charlize Theron.
This will be one of several reviews from this year's Tribeca film Festival. To follow our coverage, click here.
Motherhood and parenting in general has been a theme covered in countless films but not many have depicted it in such a deep and honest way. Marlo (Theron) was a new mother of three who is gifted a night nanny named Tully (Davis) by her brother Craig (Duplass). Marlo had it tough as was mostly shown in the many trailers. She had to pretty much take care of her family on her own because of her absentee husband Drew (Ron Livingston). This was taking a toll on her both physically and emotionally. Suffice it to say, Tully couldn't have come at a better time as she didn't feel alone anymore.
Despite this, there was still an adjustment period with letting a stranger taking care of her newborn baby. Tully was full of touching and hilarious moments along the way thanks to another excellent Diablo Cody script full of snappy dialog. Marlo and Tully were great to watch together as they represented different generations of women and their different approaches to life and motherhood. While the film focuses on Marlo, the argument could be made that the story could be from either perspective as Marlo got a glimpse of her past while Tully got a glimpse of her future.
The best part of Tully was Theron's vulnerable performance as the flawed and relatable Marlo. Suffice it to say that this film would not have worked if not for her performance. She commits to the role both physically and emotionally with her subtle and not so subtle actions and expressions speaking volumes (which we saw glimpses of in the trailers). She also had great chemistry both with Davis who was great as the lively Tully and Livingston as the painfully oblivious Drew.
What can't Charlize Theron do?
*still courtesy of Focus Features*
---
If you liked this, please read my other reviews here and don't forget to follow me on Twitter, follow me on Instagram, and also like me on Facebook.