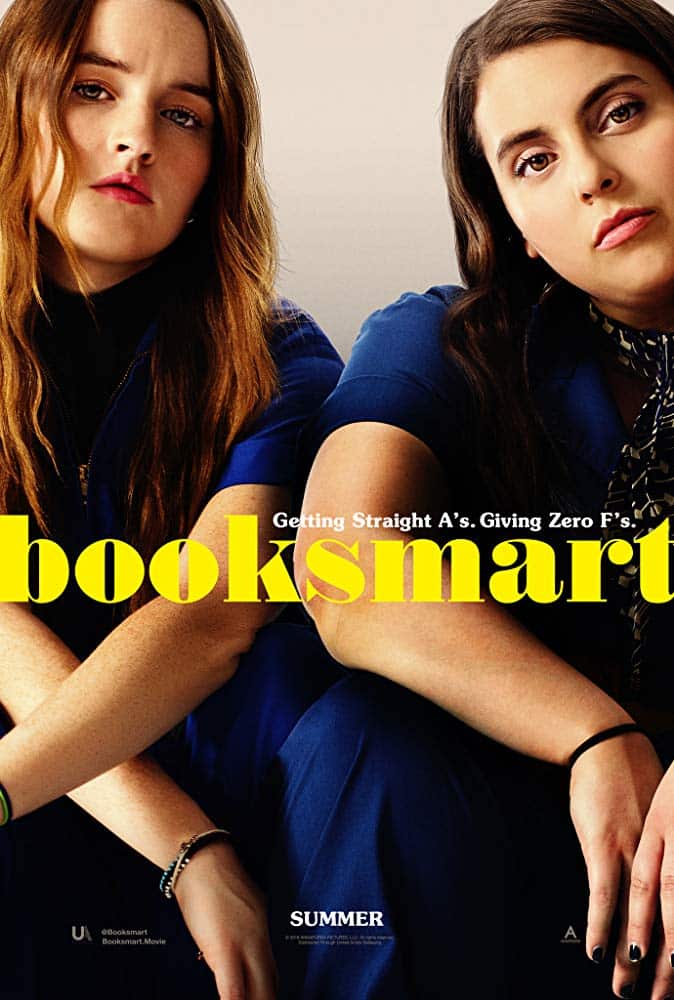 Starring

Beanie Feldstein, Kaitlyn Dever, Billie Lourd

Writers

Susanna Fogel, Emily Halpern, Sarah Haskins, Katie Silberman

Director

Olivia Wilde

Rating

14A (Canada), R (United States)

Running Time

102 minutes

Release Date

May 24th, 2019
Rating Summary
Booksmart is a hilarious coming of age story for today's generation anchored by a compelling story of friendship told with a female perspective.
This will be one of many reviews during this year's SXSW Film Festival, to keep up with our latest coverage, click here.
Throughout the history of cinema, there have been plenty of friendship coming of age films but how many of those have been told from the female perspective? Booksmart takes all those familiar tropes and turns them on their head thanks to smarts, a hilarious script, and first and foremost, a well-shot and compelling central story. Molly (Feldstein) and Amy (Deaver) are a pair of overachieving high school girls on the verge of graduation. Once both girls realized the kind of fun they missed during their high school years at the expense of their academic motivations, the girls try to cram four years of fun into one night.
Based on the premise, a few films come to mind such as Superbad or Project X but the film's female perspective helps to change things up enough to keep it from being stale. What makes it all work is the relatability of Molly and Amy. What made them as well as the other characters interesting was their depth. While they easily could have been caricatures, their depth made the story much more endearing. Molly and Amy's wild night was not only fun to watch and hilarious more often than not, with a few memorable moments along the way, but it would also test their friendship.
Ultimately, the film would not have worked if not for the great performances by Feldstein and Deaver as Molly and Amy respectively. The script and adept direction from Wilde may make the film stand out, however, it was their chemistry that tied it all together. Feldstein's dynamic performance was so compelling to watch as she simply commanded the screen and Deaver was right there with her every step of the way. Lourd was a consummate scene-stealer as Gigi.
The premise of Booksmart may not be new but the film ultimately lives or dies on the relatability of the main characters which may not happen for everyone. At the end of the day, the film is an impressive directorial debut by Olivia Wilde and Beanie Feldstein is a star, if that wasn't clear yet.
*still courtesy of eOne Films*
---
If you liked this, please read our other reviews here and don't forget to follow us on Twitter or Instagram or like us on Facebook.