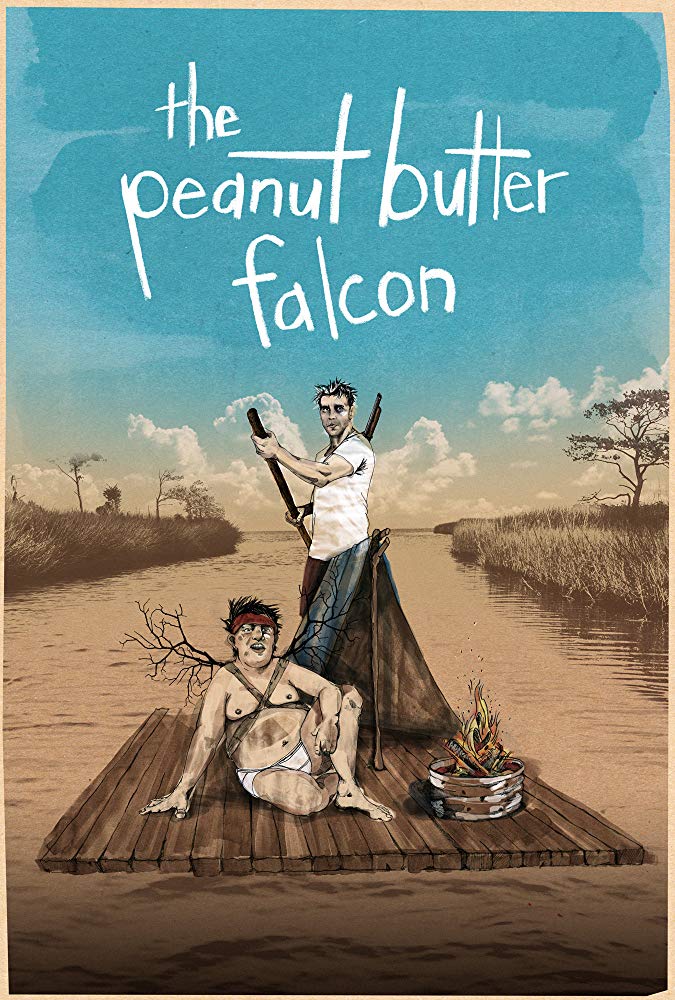 This will be one of many reviews during this year's SXSW Film Festival, to keep up with our latest coverage, click here.
Synopsis: The Peanut Butter Falcon is an adventure story set in the world of a modern Mark Twain that begins when Zak, a young man with Down syndrome runs away from a nursing home where he lives to chase his dream of becoming a professional wrestler and attending the wrestling school of The Salt Water Redneck. (IMDB)
Starring: Shia LaBeouf, Dakota Johnson, and Zack Gottsagen
Writers: Tyler Nilson and Mike Schwartz
Directors: Tyler Nilson and Mike Schwartz
Rating: n/a
Running Time: 93mins
Trailer: n/a
One of the more buzzed about titles of this years festival, as well as the Narrative Spotlight audience award winner, The Peanut Butter Falcon, is clearly a film that has struck a chord with audiences which was quite well-deserved. This film at its core is a pure and heartfelt story that is destined to be a sure-fire hit in the making, telling a resonant story with an awesome ensemble to boot.
The story here is familiar, but it's the kind of familiar that has enough emotional stakes to be forgiven for it's predictability. We've heard this story countless times before, but the characters are so relatable and the unique lens it's being told from makes for something truly special. The fact that the main character, Zak (Gottsagen), has down syndrome, gives the film a perspective and an unheard voice that leads to a brilliantly engaging story.
The insanely stacked ensemble here is truly noteworthy as well. Gottsagen is a true star, and it's no question that we'll be seeing him again on the silver screen sooner than later. With a supporting cast featuring the likes of Johnson as Eleanor, LaBeouf as Tyler, Bruce Dern as Carl and Thomas Haden Church as The Salt Water Redneck, it's quite the spectacle to see such a story featuring some of the biggest names in the industry.
The Peanut Butter Falcon is something we've seen over and over again in terms of its structure, but the unique perspective and seldom seen representation on hand as well as its fantastic ensemble cast make this film something to keep an eye out on.
Score: 6.5/10
Follow me on twitter @daniel_azbel and on letterboxd @danthemovieman.
Don't forget to follow us on Twitter and Instagram and like us on Facebook.