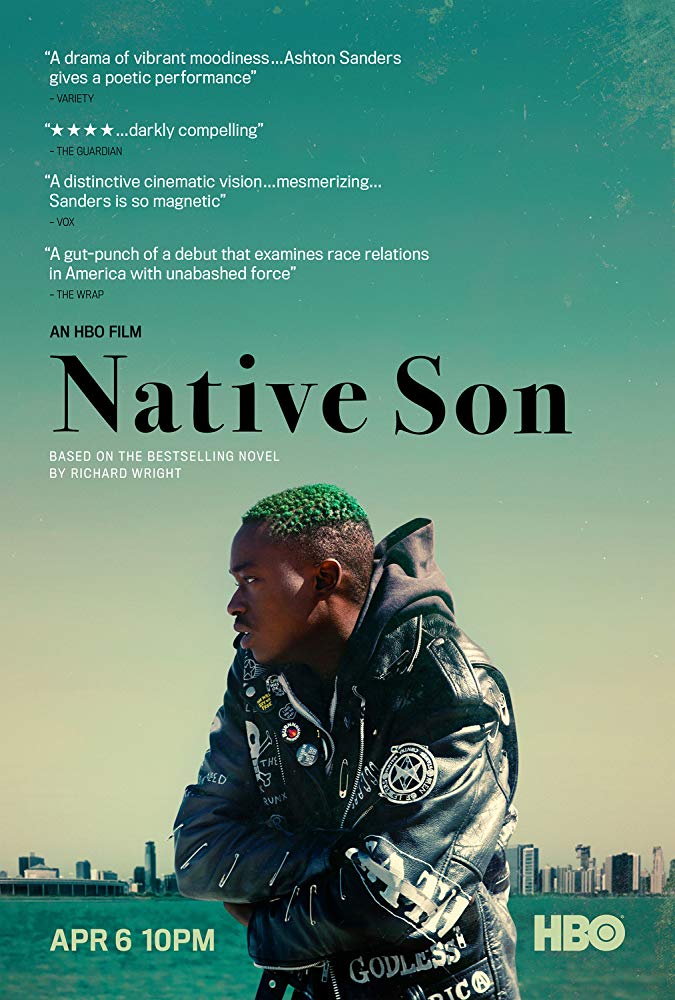 Starring

Ashton Sanders, Margaret Qualley, Nick Robinson

Writer

Suzan-Lori Parks

Director

Rashid Johnson

Rating

N/A

Running Time

104 minutes

Release Date

April 6th, 2019
Rating Summary
Native Son was a compelling, albeit uneven, character study whose deeper messages may be lost on some viewers who are unfamiliar with the source material but survives thanks to a career-best lead performance by Ashton Sanders. Being on HBO, thankfully more people will have access to watch it and it will be definitely worth the watch.
Coming off a debut at this year's Sundance Film Festival, Native Son, based on the book by Richard Wright (which I haven't read), is a coming of age story of a unique young man trying to find himself while stuck between two completely different worlds. Living in a predominantly African-American community in Chicago, Bigger (Sanders) found himself a job working as a chauffeur for affluent businessman named Will Dalton (Bill Camp). While trying to find his place in his own world, he would have to do the same in this new, predominantly Caucasian, world of wealth and privilege.
A compelling character study at its core, the film's attempts to have a message, trying to be in line with the source material, may be lost on some viewers. Moments of self-narration from Bigger and imagery scattered throughout the film tend to make them stick out a little more than it should have while also making the film as a whole uneven. However, this is no deal breaker by any means as Bigger's arc over the course of the film more than makes up for this.
The struggle is real as Bigger's personality is unlike either world he found himself in as it would be difficult to place him in either. The film, through cinematography and set design, established both these worlds but as much as Bigger tried to keep them separate, they would start to come together as the film went on. This would leave him in a compromising position in trying to consolidate both his lives. The allure of his life with the Daltons was growing stronger as he became more entrenched in the lives of the capitalist Will Dalton and his free-spirited daughter Mary (Qualley) and her equally free-spirited boyfriend Jan (Robinson).
The tightrope in which Bigger had to walk was very tense and sometimes uncomfortable to watch as it would be easy to relate to all the feelings he was feeling. Despite this, it was still incredibly compelling to watch throughout. Admittedly, there wasn't much going on with the other characters other than mostly acting as plot devices to help guide Bigger along. They would each present their own set of challenges, poking and prodding him towards an end that readers of the source material may be aware of but for others will be unexpected.
Ultimately, none of this film would have worked nearly as well if not for Sanders' career-best performance as Bigger. He single-handedly carries the film both emotionally and literally. While not everything going on here worked, his deeply complex performance helped tie most of it together. He made it easy to relate to his uneasiness, fear, and his frustration with the world. There wasn't much else to the film besides Sanders, however, Qualley and Robinson were good as Mary and Jan respectively, each doing their part.
If you liked this, please read our other reviews here and don't forget to follow us on Twitter or Instagram or like us on Facebook.