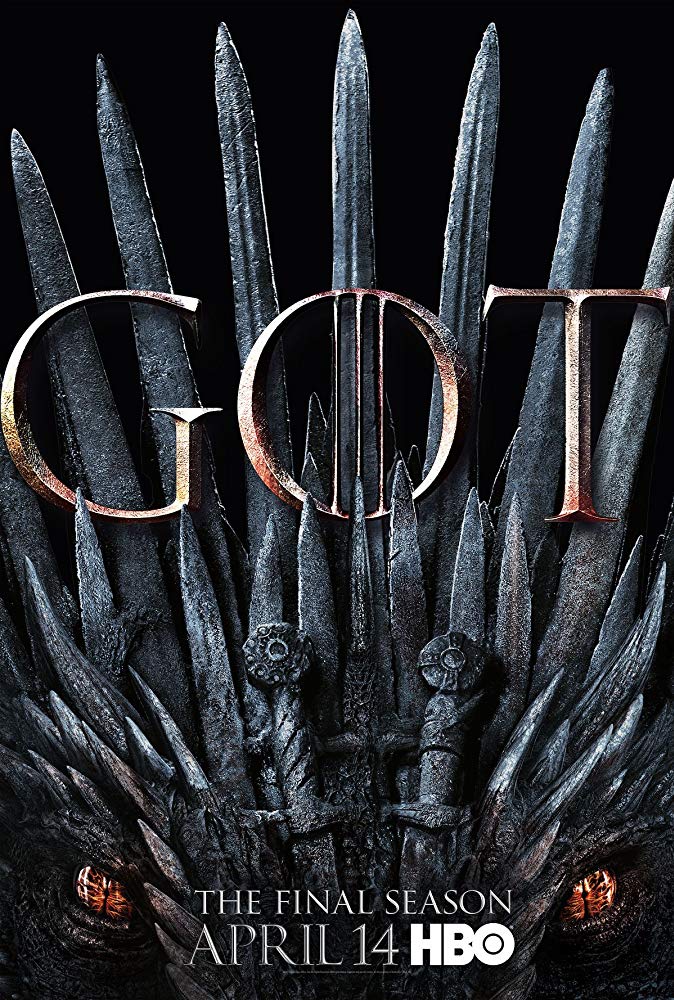 Director

David Nutter

Writer

Bryan Cogman

Rating

TV-MA

Running Time

58 minutes

Airs

Sundays 9pm

Channel

HBO Canada, HBO
Rating Summary
A Knight of the Seven Kingdoms was another great episode would provide more satisfying emotional moments thanks to some excellent performances all while building up to the inevitable battle with the White Walkers.
For our review of the last episode of Game of Thrones, click here.
Synopsis: The Great War has come, the Wall has fallen and the Night King's army of the dead marches towards Westeros. The end is here, but who will take the Iron Throne? (IMDB)
After a triumphant return last week, this week's episode continued this while the attention would shift towards the inevitable battle to come. Focusing on Winterfell, characters were getting on the same page (at least for the moment being) before what was to come.
The last episode ended with Jaime's arrival to Winterfell and this episode started with him having to answer for his actions, all except for pushing Bran out of a window back in S1 (Bran saw that they needed him so he stayed quiet about it). Daenerys wanted justice for her father who he slayed while the promised Lannister army was notably absent. Tyrion and Jaime were clearly played by their sister and they would all have to come to terms with that. While each of them were blindsided, Daenerys didn't quite see it that way (Tyrion was smart enough to know that he was losing his influence on her though Jorah and Sansa would try to convince her of his value to her). Ultimately, if it wasn't for Brienne vouching for him, Jaime would have been dealt a worse fate but they would need every man they could get so he would be safe (at least for now).
Jaime and Tyrion's reunion was one of many touching reunions in the episode where they would bond around their current predicament. Showing some humility, Jaime admitted that he wasn't who he used to be and offered to serve under her command. Sansa and Daenerys would start to iron out their differences while the latter shared that her intentions were for Jon (for obvious reasons) and not the other way around as Sansa believed. However, Daenerys was mum about what would happen to the North after claiming the Iron Throne.
Theon and the remnants returned to Winterfell with the former providing another emotional moment between he and Sansa, Winterfell didn't have much more time. Their only chance to win was to kill the Night King and they would have to use Bran to do so. The Night King wants him dead (just like many other Three-Eyed Ravens in the past) as he was a walking record of the world and his mark allowed to know where he was at all times. Bran would volunteer as bait but he would have protection. Tyrion's attempts to join the fight were shot down (and we were also robbed of a scene where Bran would share his adventures with Tyrion) while Sam was adamant that he would be valuable to them in the fight.
Tyrion and Jaime drinking together attracted more visitors including Brienne and Tormund. Tormund shared his disgusting backstory while Jaime knighted a modest Brienne, the pinnacle of Jaime's evolution and was another great moment thanks to the performances of Nikolaj Coster-Waldau and Gwendoline Christie. Meanwhile, a grown-up Arya got her weapon and got closer to Gendry (many were trying to experience all they could while they still can). Before interrupting Jorah and Lyanna Mormont, Sam gave Jorah his family's sword as a tribute to Jorah's father and for the simple fact that he was unable to maneuver it himself.
Podrick serenaded the drinking buddies while the episode cut to everyone getting ready for the battle. Meanwhile, Daenerys visited Jon in the crypts where he told her his secret about his identity (maybe not the best time). She didn't seem to take it well, skeptical of his sources. They would would have to address this later as the episode ended with the battle at their front door.
Next week is going to be bonkers.
---
If you liked this, please read our other reviews here and don't forget to follow us on Twitter, follow us on Instagram, and also like us on Facebook.