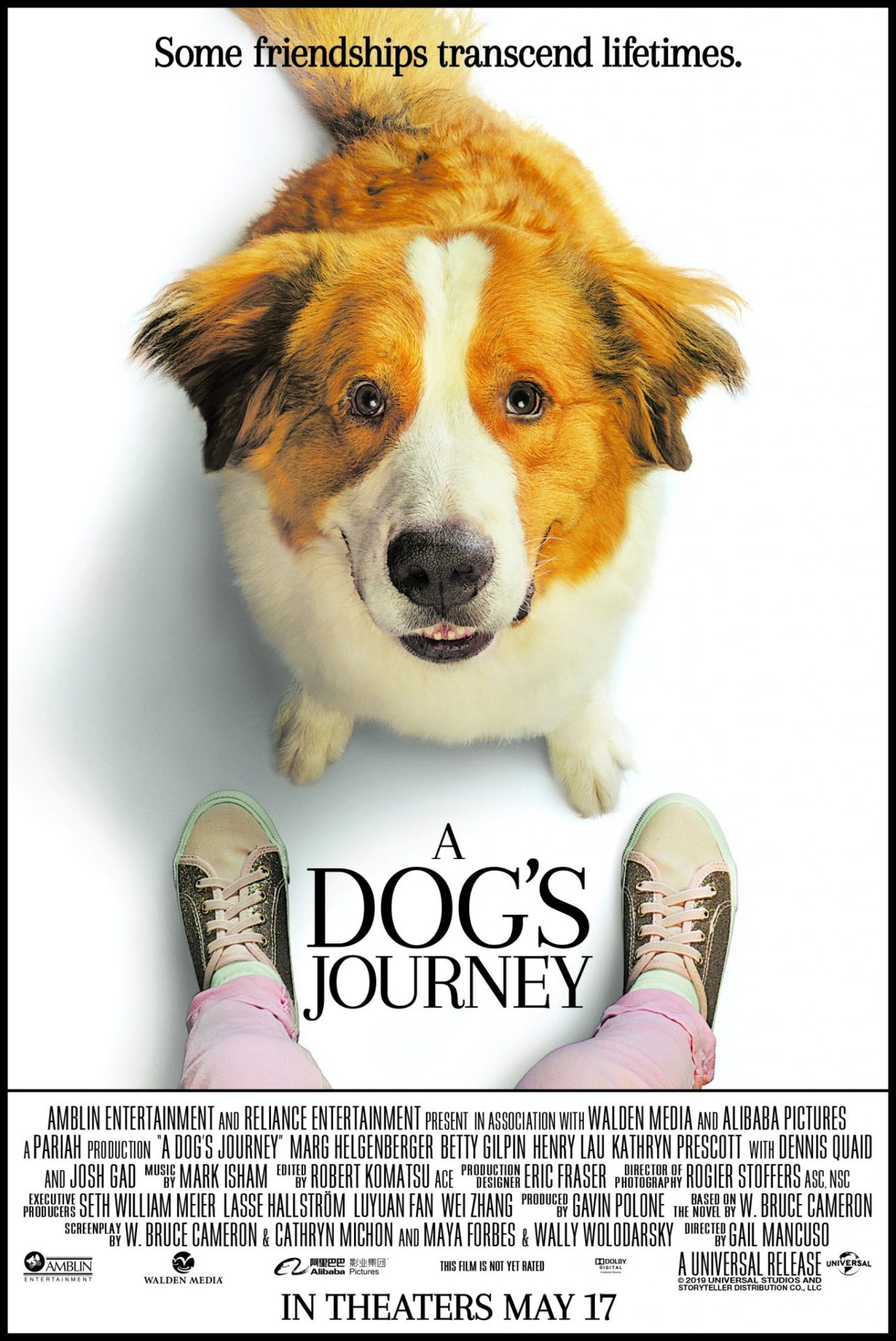 City

Date and Time

Toronto

May 15th at 7:30pm

Vancouver

May 15th at 7pm

Montreal(English)

May 15th at 7pm

Edmonton

May 15th at 7pm

Calgary

May 15th at 7pm
Courtesy of our friends at Universal Pictures Canada, you now have a chance to win a pair of passes to an advance screening of A DOG'S JOURNEY in either Toronto, Vancouver, Montreal(English), Edmonton, or Calgary on Wednesday, May 15th, 2019.
Synopsis:
Some friendships transcend lifetimes. In A DOG'S JOURNEY, the sequel to the heartwarming global hit A DOG'S PURPOSE, beloved dog Bailey finds his new destiny and forms an unbreakable bond that will lead him, and the people he loves, to places they never imagined.
Bailey (voiced again by Josh Gad) is living the good life on the Michigan farm of his "boy," Ethan (Dennis Quaid) and Ethan's wife Hannah (Marg Helgenberger). He even has a new playmate: Ethan and Hannah's baby granddaughter, CJ. The problem is that CJ's mom, Gloria (Betty Gilpin), decides to take CJ away. As Bailey's soul prepares to leave this life for a new one, he makes a promise to Ethan to find CJ and protect her at any cost.
Thus begins Bailey's adventure through multiple lives filled with love, friendship and devotion as he, CJ (Kathryn Prescott), and CJ's best friend Trent (Henry Lau) experience joy and heartbreak, music and laughter, and few really good belly rubs.
Trailer:
Complete the form below to enter:
For bonus entries:
Go to keithlovesmovies.com on Facebook and like this post.
Follow @keithlovemovies on Twitter and retweet this tweet.
Follow @keithlovesmovies on Instagram and like this picture.
The contest will run until Monday, May 6th, 2019 at 11:59PM.
Don't forget to follow A DOG'S JOURNEY on Facebook, Twitter, and Instagram. A DOG'S JOURNEY opens in theatres on May 17th.
Good Luck!