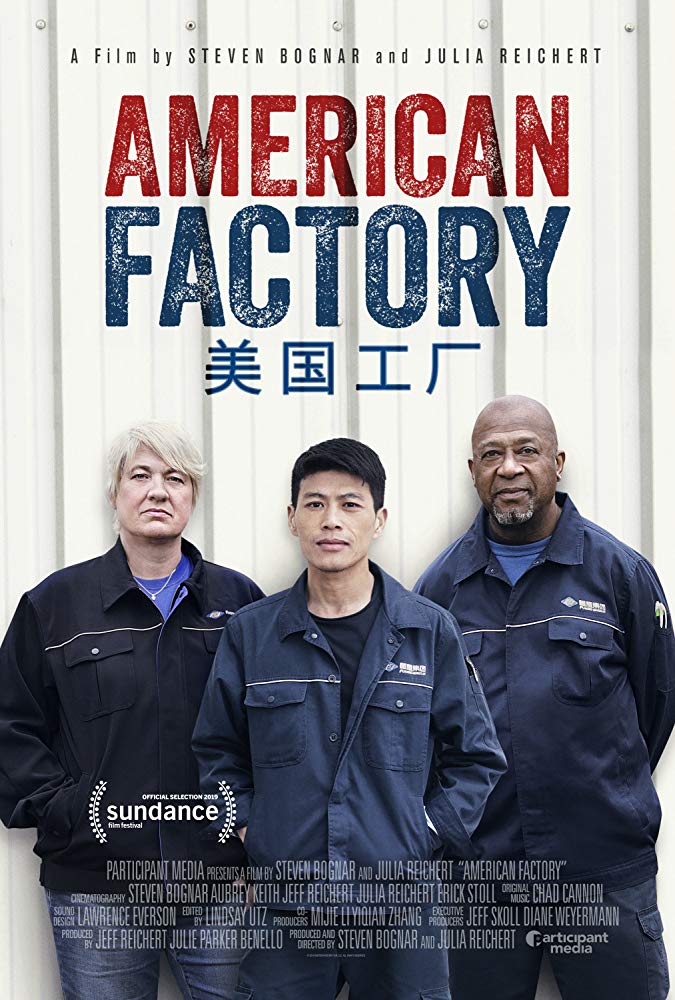 Directors

Steven Bognar, Julia Reichert

Rating

n/a

Running Time

115 minutes

Release Date

April 30th, 2019 (Hot Docs)
Rating Summary
American Factory is a unique documentary as the method it uses to tell it's story is so unlike the traditional documentary style, that it often is hard to acknowledge that it isn't a narrative.
This will be one of many reviews during this year's Hot Docs Film Festival, to keep up with our latest coverage, click here.
The best comparison to American Factory would be last year's Sorry To Bother You – an equally funny, creative and thought provoking tale of our labor ethics that forces you think twice about the modern American workforce.
While Reichert and Bognar are far from new in the world of filmmaking, and it's clear that they've taken all the skills they've acquired throughout their careers as creators, flipping the concept of documentary storytelling on it's head. This film has no interviews, no bias, and it's not really trying to sway you in a certain way. An equal amount of focus is put towards the Chinese and American workers, which allows you to take in the film with an open mind, and let's the audience have their own opinion on the issues portrayed.
This also allows the film to really have its own identity – it doesn't want to be directly categorized as a documentary, but rather, solely a film – which is an awesome creative liberty taken. It's storytelling also often results in it being quite a funny film – and it's quite impressive that it wasn't scripted and that these interactions are all naturally funny.
Most of the charm of American Factory comes with a true creative perspective that the directors have – and not only does this hold up as entertaining and thought provoking, but so authentic that it doesn't feel like your watching a film.
It feels so authentic, that it's difficult to remember you're only watching a film – and commendably so.
*still courtesy of Participant Media*
---
Follow me on twitter @daniel_azbel and on letterboxd @danthemovieman.
Don't forget to follow us on Twitter and Instagram and like us on Facebook.