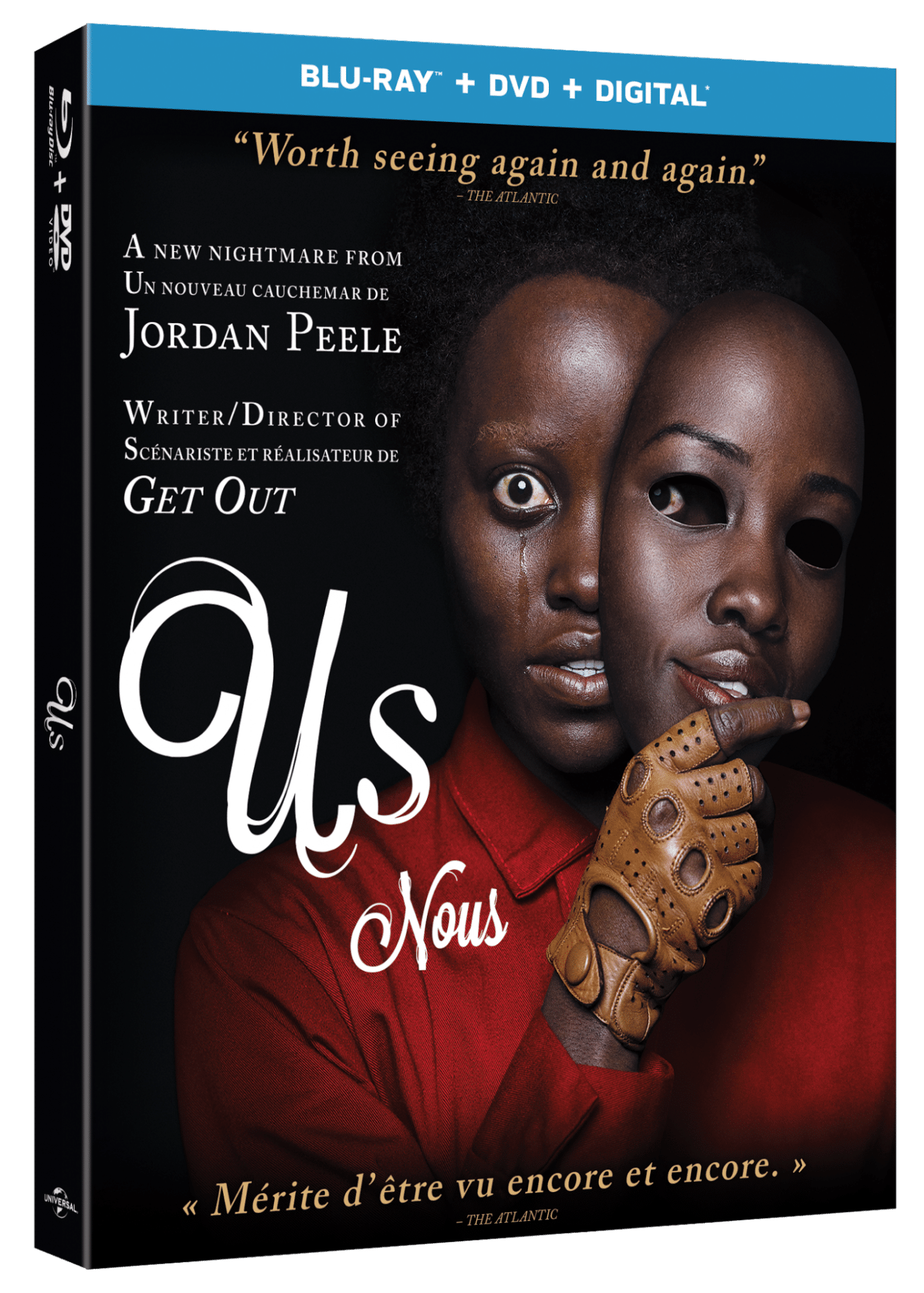 Digital

June 4th, 2019

Blu-Ray and DVD

June 18th , 2019
Contest time!
Courtesy of our friends at Universal Pictures Home Entertainment, enter for a chance to win a Blu-Ray copy of Jordan Peele's Us. This contest is also open to U.S. residents.
Synopsis:
Featuring incredible must-see performances from Academy Award® winner Lupita Nyong'o (Black Panther, 12 Years a Slave),Winston Duke (Black Panther), Emmy® winner Elisabeth Moss ("The Handmaid's Tale," "Mad Men")and Tim Heidecker (The Comedy, "Tim & Eric's Bedtime Stories"), US is"the most out-of-the-box horror film of the past decade," (Nathaniel Brail, Heroic Hollywood). Movie enthusiasts and horror fans alike can watch US again and again to unravel its darkest secrets. Doppelgängers. Hands Across America.The Nutcracker.Rabbits. 11:11. The key themes and imagery from USare unpacked and explained in exceptional bonus content such as The Duality of US featurette where Jordan Peele talks in-depth about many of the ideas behind the film.
Set along the North California coastline,Adelaide Wilson (Nyong'o) reluctantly returns to her beachside childhood home with her family and finds that she is haunted by unresolved trauma from her past along with a string of eerie coincidences. As darkness falls after a tense day at the beach, the Wilsons discover four figures standing in their driveway. They soon realize this is only the beginning of their troubles as they find that the four figures are terrifying and uncanny opponents: doppelgängers of themselves.
Trailer:
Complete the form below to enter:
For bonus entries:
Like keithlovesmovies.com on Facebook and like this post.
Follow @keithlovemovies on Twitter and retweet this tweet.
Follow @keithlovesmovies on Instagram and like this picture.
Contest will run until Monday, June 17th, 2019 at 11:59PM.
Don't forget to follow Universal Pictures Home Entertainment on Facebook, Twitter, and Instagram.
Good Luck!