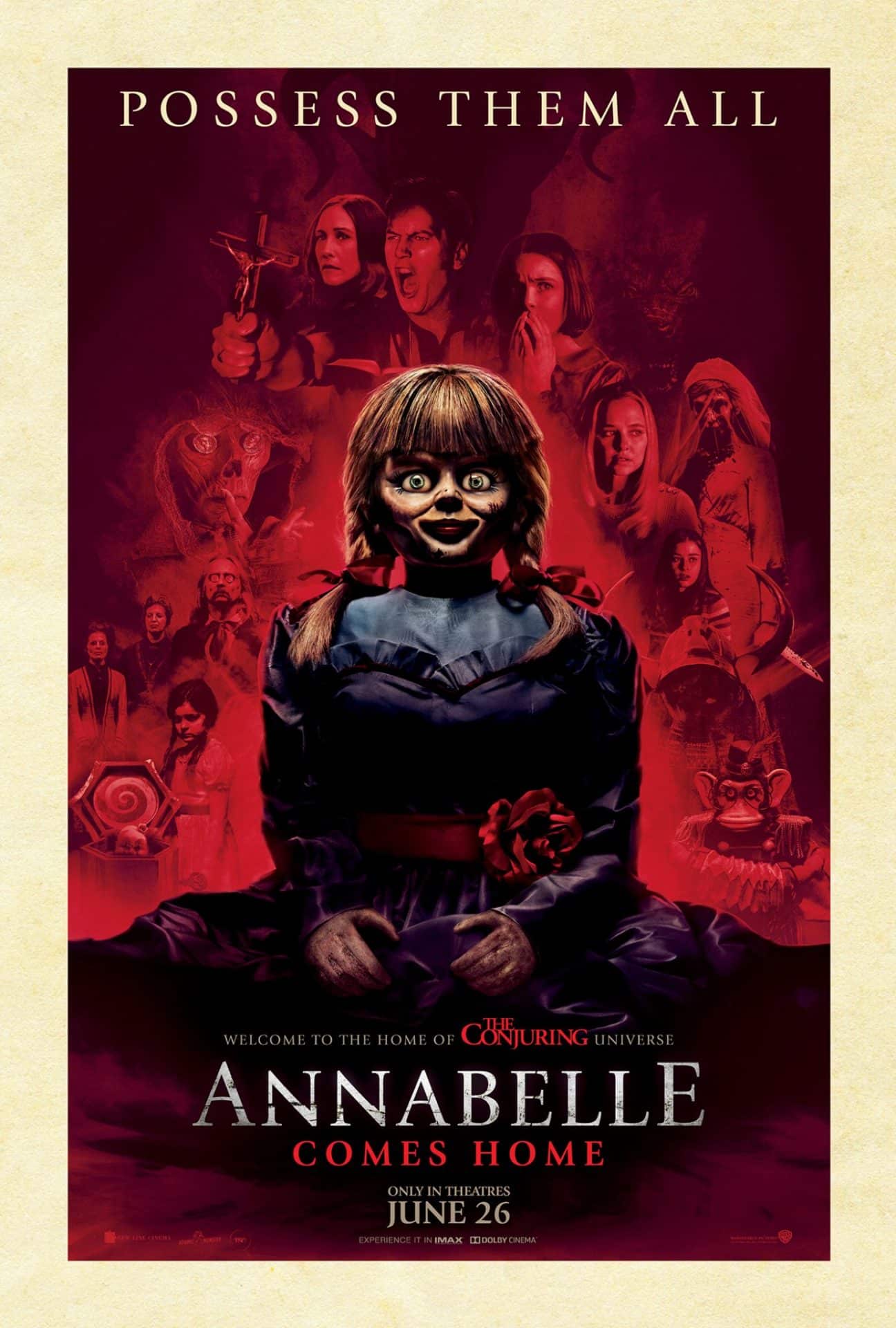 City

Date and Time

Vancouver

June 24th at 7PM

Montreal(English)

June 24th at 7PM

Montreal(French)

June 24th at 7PM

Edmonton

June 24th at 7PM

Ottawa

June 24th at 7PM

Calgary

June 24th at 7:30PM

Winnipeg

June 24th at 7:30PM

Halifax

June 24th at 7PM
Contest time!
Enter for a chance to win a pair of passes to an advance screening of ANNABELLE COMES HOME in either Vancouver, Montreal(English and French), Edmonton, Ottawa, Calgary, Winnipeg, or Halifax on Monday, June 24th, 2019.
Synopsis:
ANNABELLE COMES HOME is the third installment of New Line Cinema's hugely successful "Annabelle" films starring the infamous sinister doll from the "Conjuring" universe. Gary Dauberman, the screenwriter of the "Annabelle" films, "IT" and "The Nun," makes his directorial debut on the film, which is produced by Peter Safran ("Aquaman"), who has produced all the films in the "Conjuring" franchise, and "Conjuring" universe creator James Wan ("Aquaman").
Determined to keep Annabelle from wreaking more havoc, demonologists Ed and Lorraine Warren bring the possessed doll to the locked artifacts room in their home, placing her "safely" behind sacred glass and enlisting a priest's holy blessing. But an unholy night of horror awaits as Annabelle awakens the evil spirits in the room, who all set their sights on a new target—the Warrens' ten-year-old daughter, Judy, and her friends.
The film stars McKenna Grace (TV's "The Haunting of Hill House," "Gifted," "Captain Marvel") as Judy; Madison Iseman ("Jumanji: Welcome to the Jungle," "Goosebumps 2: Haunted Halloween") as her babysitter, Mary Ellen; and Katie Sarife (TV's "Youth and Consequences" and "Supernatural") as troubled friend Daniela; with Patrick Wilson ("Aquaman," "The Conjuring" and "Insidious" films) and Vera Farmiga ("The Conjuring" films, upcoming "Godzilla: King of the Monsters," TV's "Bates Motel") reprising their roles as Ed and Lorraine Warren.
Trailer:
Complete the form below to enter:
For bonus entries:
Visit keithlovesmovies.com on Facebook and like this post.
Follow @keithlovemovies on Twitter and retweet this tweet.
Follow @keithlovesmovies on Instagram and like this picture.
Contest will run until Tuesday, June 18th, 2019 at 11:59PM.
ANNABELLE COMES HOME hits theatres on June 26th!
Good Luck!