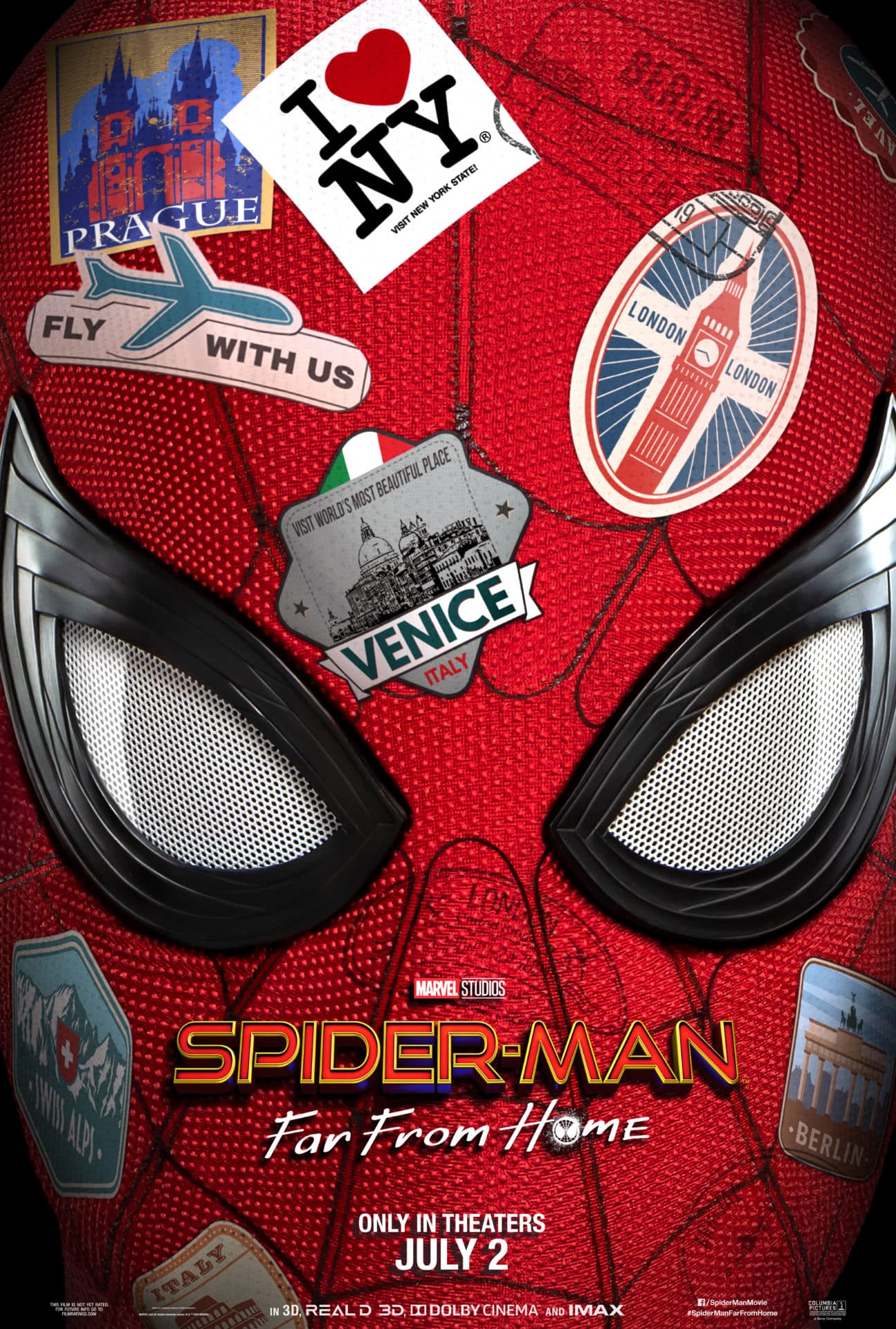 Starring

Tom Holland, Samuel L. Jackson, Jake Gyllenhaal

Writers

Chris McKenna, Erik Sommers

Director

Jon Watts

Rating

PG (Canada), PG-13 (United States)

Running Time

129 minutes

Release Date

July 2nd, 2019
Rating Summary
Spider-Man: Far From Home recovers from a sluggish first half before recovering in its second half. Building on Homecoming, FFH provides more thrills but doesn't reach the same emotional highs.
As the first film post-Endgame, Spider-Man: Far From Home definitely had some big shoes to fill in terms of righting the massive ship that is the MCU and ending phase 3. This position would be quite the burden for any film after Endgame but this film was never seemed to find the perfect balance between this task and telling a compelling Spider-Man story. While it wouldn't be exactly fair to compare Far From Home to Homecoming, it still had plenty of the former's charm, however, would ultimately suffer from trying to do too much meanwhile, without reaching the former's emotional highs. Though this isn't necessarily a bad thing, the film still provides plenty of thrills.
Firstly, any concern about where Spider-Man: Far From Home stands after Endgame was addressed right away, showing us what happened to the other characters pre and post snap (this film calls it the blip). Of course the filmmakers will want to keep the core characters together but the film would also have fun with this fact. However, it wasn't all fun and games as the void left in the world after the death of Tony Stark/Iron Man would also loom large. With him gone, someone would have to take his place. This responsibility would be a lot of pressure for Peter Parker (Holland) who just wanted to get away from it all if not temporarily. He did not consider himself worthy or ready for that kind of role.
Now the subtitle Far From Home clearly serves as a pretty big hint for the film's story as it took Parker and his friends from his high school science class, including MJ (Zendaya) and Ned (Jacob Batalon), across Europe for their summer vacation. Their vacation would obviously not go according to plan though for more reasons than Parker could have imagined. Having a bunch of teens together in any setting would be a handful and this was definitely be the case for this group of teens. From there, the film would play like a teen comedy with plenty of truly hilarious moments until it wasn't anymore. Either way, the problem with all of that was it couldn't quite find the right balance once things got more serious.
What came next should not come as much of a surprise to anyone who has seen any of Spider-Man: Far From Home's promotional material but Parker's vacation would come to a screeching halt when a mysterious man claiming to be from another Earth named Quentin Beck a.k.a. Mysterio (Gyllenhaal) showed up along with Nick Fury (Jackson) and Maria Hill (Cobie Smulders) after the presence of alien entities known as Elementals seemingly appeared out of nowhere. Ever since Beck's appearance was announced in the film, many were skeptical of his true intentions. Now those familiar with the comics already know the answer to that question, he was definitely fun to watch while serving as a mentor to Parker.
The first half of Far From Home felt sluggish as it took some time to get going between Parker's vacation and the new threat with him right in the middle of both but it would improve in the second half as the real threat was revealed. This threat would have a connection to the MCU's past, however, it would lack enough character development to have an impact. Though at the end of the day, this was a Spider-Man film which would put him at the forefront once again as Parker would have to learn to believe in himself in order to one day assume the position vacated by Iron Man. While everything else going on may not be up to par, his arc over the course of the film made up for most of it.
Compared to Homecoming, Far From Home would step things up in terms of thrills and spectacle. The action and special effects were a step up and were exciting to watch. The seamless CGI and inventive camera work (along with Holland to a certain extent) allowed Spider-Man to do some truly amazing things. Mysterio and his many abilities were also cool to watch, so much so that it was a shame that we didn't get to see enough of them. This would of course all lead up to a climax that did not disappoint. Stay tuned after the film as it features mid and post credit scenes that will effect both the Spider-Man series (with a special cameo) and the MCU as a whole.
Now it should not come as much of a surprise that the best part of Spider-Man: Far From Home was Tom Holland's excellent performance as Peter Parker. Ever since his introduction, he has more than proven his worthiness and in this film, he takes it to another level with a charismatic performance full of nuance and vulnerability. His action prowess goes without saying but with each new film, he looks more and more comfortable. His great chemistry with Batalon and Zendaya as Ned and MJ respectively is worth mentioning as well. Each bring something different to their dynamic and they were very fun to watch together. While Jackson was Jackson, Gyllenhaal was great as the underdeveloped Beck. He definitely made a nice addition to the MCU, bringing his trademark charm to the role and also having great chemistry with Holland. It was just a shame that the film didn't go deeper with him.
Overall. if Spider-Man: Far From Home is of any indication, the Spider-Man series and the MCU as a whole is still on the right track and it will be exciting to see where it all goes from here.
*still courtesy of Sony Pictures Entertainment*
---
If you liked this, please read our other reviews here and don't forget to follow us on Twitter or Instagram or like us on Facebook.