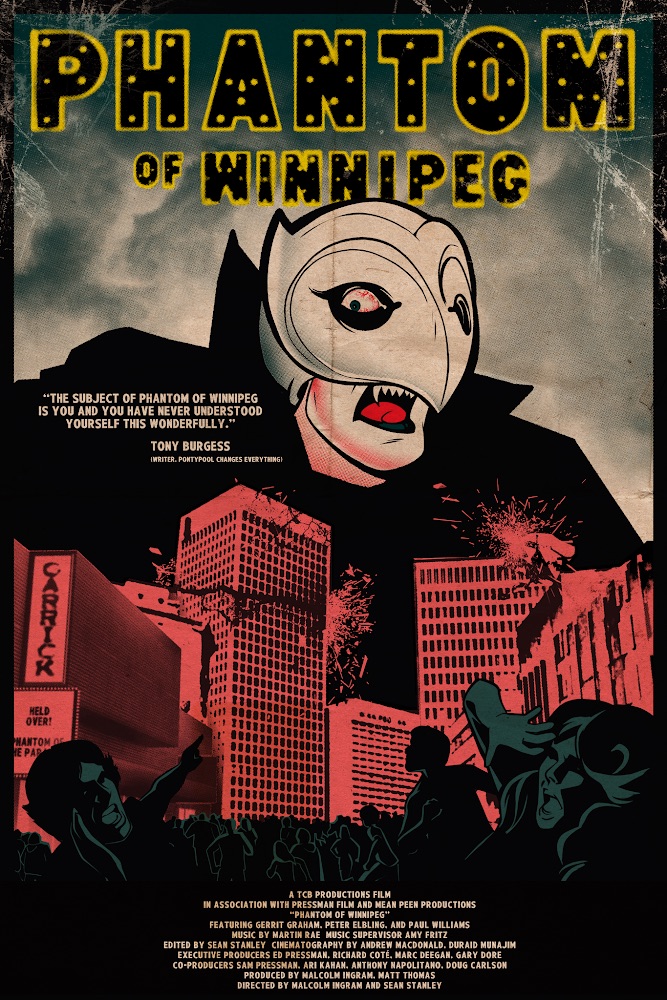 Director

Malcolm Ingram

Rating

n/a

Running Time

77 minutes

Release Date

July 12th, 2019 (Fantasia)
Rating Summary
Phantom of Winnipeg is a fascinating documentary that'll likely develop your view on cinema and it's power to transcend lives.
This will be one of many reviews during this year's Fantasia International Film Festival, to keep up with our latest coverage, click here.
Do you remember Phantom of the Paradise? It seems like many don't, in the new documentary Phantom of Winnipeg is of any indication. The film focuses on the only place in the world where the film has seen continued success – the city of Winnipeg, Manitoba. Even if some of us cinephiles and De Palma diehards do recall the film, it holds the particular distinction of being one of the least successful films ever made. However, seeing how passionate the fans featured in this documentary about the city's love for the film are creates for a truly feel-good doc, and one of the most entertaining ones you'll see in a while.
Phantom of Winnipeg's log line is simple, and it doesn't stretch much beyond the idea of the film's obscure Canadian fan base – which is not a bad thing at all. At a brisk 77 minute running time, it starts and ends exactly when it needs to. Every single minute of this film is not only utterly fascinating, but truly heartwarming in a way that'll really sway your opinion towards the power of film. Since many are reading this on a movie blog, your life has most likely been transcended by film in some way – and if that's the case, the relatability factor among the subjects in this film is immense.
The whole idea of an isolated city all being able to bond over one really strange piece of pop culture really shines in Phantom of Winnipeg – and makes for a relatable, light and heartwarming viewing experience.
*still courtesy of 20th Century Fox*
---
Follow me on twitter @daniel_azbel and on letterboxd @danthemovieman.
Don't forget to follow us on Twitter and Instagram and like us on Facebook.