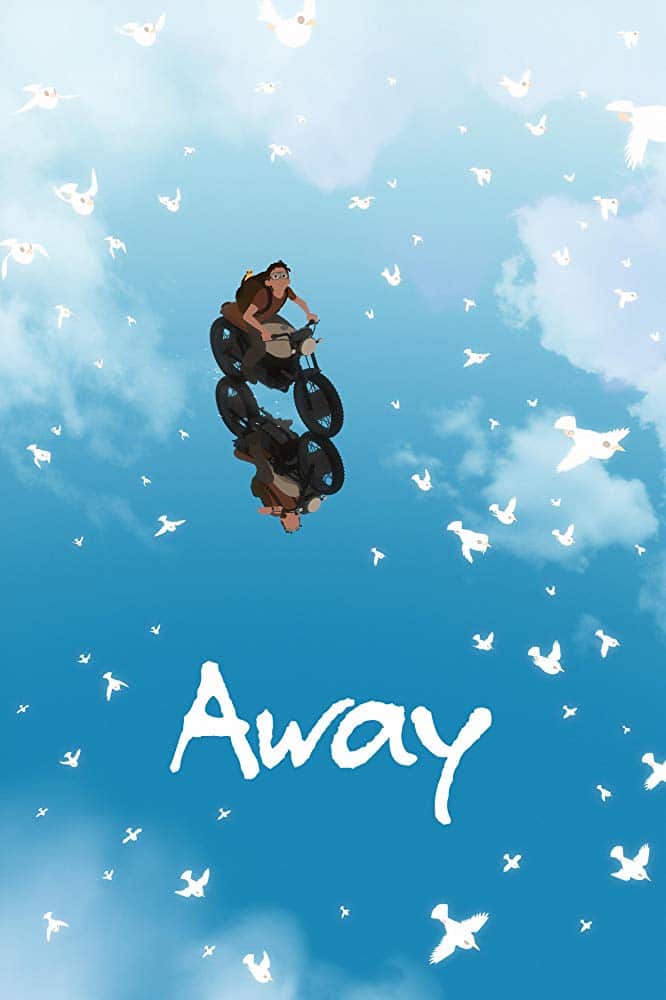 Writer

Gints Zilbalodis

Director

Gints Zilbalodis

Rating

n/a

Running Time

75 minutes

Release Date

July 13th, 2019 (Fantasia)
Rating Summary
The gorgeous animation within Away is an incredible feat but it just doesn't feel enough like something that deserved the feature film treatment.
This will be one of many reviews during this year's Fantasia International Film Festival, to keep up with our latest coverage, click here.
Far from perfect, but far from difficult to admire.
No matter what you're thoughts are on Gints Zilbalodis' Away, you're going to be leaving the theatre with a true admiration for the work put into it. This experimental animated film was put together by one sole crew member as Zilbalodies not only directs, animates, and edits the film thus executing each piece of the filmmaking puzzle together himself. Ultimately, this is a very experimental film, so divided audiences are inevitable, but Zilbalodies still deserves props for putting it all together without any collaborators.
Considering the fact that he is the sole animator here behind Away, this makes what he has already one of the most visually appealing films in recent memory even more impressive. It has a distinct style to it that involves minimal texture, and a focus on color – almost like a watercolor painting – and it's absolutely stunning. Viewing this as a visual arts piece, and especially one with a unique vision, the film is fantastic on that level.
Although there is so much to praise in the technicality department, this feels like Away would be so much more suited as a short because beyond the visuals, there isn't really much being said here otherwise. The pace is painfully sluggish even with its 75 minute running time. In addition, the simplicity of the plot feels so stretched out that makes it even more tiresome than it should.
At the end of the day, Away is not a bad film by any means. However, it is still an amazing effort, but one that should've been less than half it's final running time.
*still courtesy of Away Facebook Page*
---
Follow me on twitter @daniel_azbel and on letterboxd @danthemovieman.
Don't forget to follow us on Twitter and Instagram and like us on Facebook.