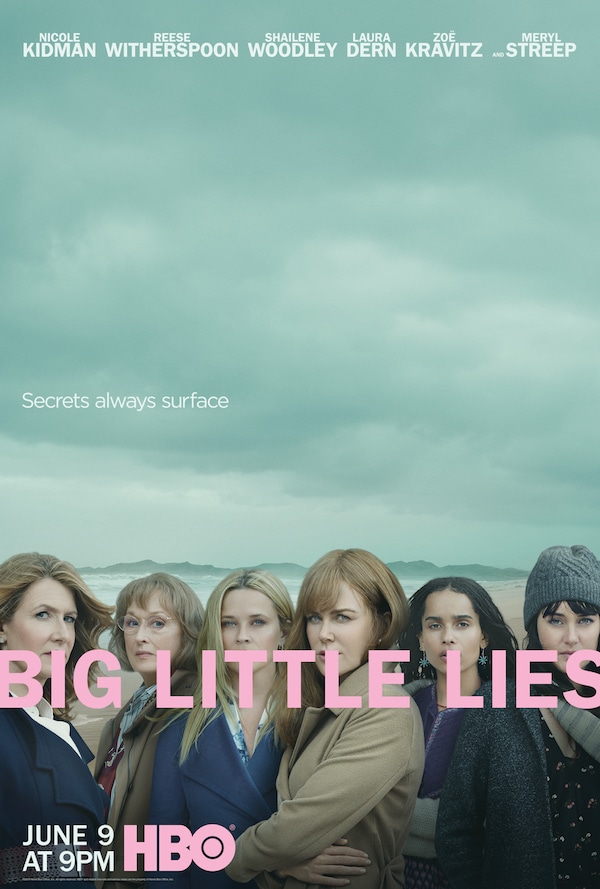 Director

Andrea Arnold

Writer

David E. Kelley

Rating

TV-MA

Running Time

50 minutes

Airs

Sundays 9pm

Channel

HBO Canada, HBO
Rating Summary
I Want To Know worked better as a season finale than a series finale but this didn't make it less of a great episode of Big Little Lies. The Mary Louise and Celeste showdown would not disappoint as all the actresses were in top form.
For our review of the last episode of Big Little Lies, click here.
Synopsis: Celeste questions Mary Louise about a tragic event from Perry's childhood; Madeline worries their lie is tearing the Monterey Five apart. (HBO)
So it's over now. This season/series finale (who knows if they take this even further?) was definitely not without some fireworks but would falter in trying to be both a season and series finale for reasons that will become more evident below. While it has been Mary Louise vs. Celeste (and the rest of Monterey for that matter), there is still plenty of unresolved questions after the incident that would define the first season of Big Little Lies. Merely seven episodes per season is obviously not enough to cover all that ground which means that not everything (including another wrinkle introduced in this episode) can be tied up in a neat little bow.
I Want To Know started with Celeste reflecting on the incident and the plotting that came from it while in the shower. After her shower, she began to watch old videos of her and Perry until she came across a video (which her twins shot) of him abusing her. Meanwhile, it was time to settle things in court so there's no better way to start this than Mary Louise and (a peak Laura Dern-ing) Renata having a confrontation at a Starbucks on the way to the courthouse. At the courthouse, Celeste remembered a car accident that Perry told her about back when he was young that Mary Louise caused when she lost her temper and also killed his brother.
With Mary Louise on the stand, Celeste rattled her by bringing up the car accident and began to destroy her credibility by pointing out her lack of observational skills, her over-exaggerations, and her overall inaction (so much irony). Perry's upbringing post-accident would explain a lot of Perry's behavior. Mary Louise allegedly blamed him for the accident and was also abused physically and emotionally by her. Mary Louise had no answer to Jane's rape but her breaking point was when a video of Perry abusing Celeste was shown in court. This was her son.
Post-court, Madeline was heartbroken about not knowing of Perry's abuse. Celeste began to second guess herself for letting her twins grow up in a household like that. Later that evening, an upset Mary Louise showed up unannounced at Celeste's house to confront her about her allegations against her. Meanwhile, Celeste got a visit from Madeline who had concerns about their lie and how it was unraveling them. Also, Bonnie was still spending time with her mother who miraculously woke up from her coma (coincidentally soon after Bonnie built up the courage to say that she loved her). This wouldn't last long as she got hit with another stroke.
Back in court, Mary Louise and then Celeste made a last ditch effort to help their cause, however, the judge decided to deny Mary Louise's petition for custody. Meanwhile, thanks to some snappy editing, as Celeste maintained custody of her kids, Bonnie's mother Elizabeth finally passed away in what was a happy and also sad sequence (Bonnie also decided it was the best time to tell Nathan that she didn't love him anymore).
Renata was upset (more peak Laura Dern-ing) when she learned that Gordon got to keep his train set and other toys (striking a favorable arrangement with a collector) while she had to sell all her things because of their bankruptcy. She would respond by taking a baseball bat to everything she could find, including Gordon, before finally wanting a divorce. Ed was busy taking out his apparent frustrations on a punching bag. Madeline needed to know what was going on (it wasn't about her). Seeing her in her wedding dress, inspired Ed to want to renew he and Madeline's wedding vows. This wouldn't eliminate what she did but it would be a first step for what would be a reset for them.
In the final sequence, Ed and Madeline renewed their vows, Mary Louise was driving home, Bonnie was sending everyone texts (and appearing to tell truths to Nathan and her father), Celeste was spending time with her twins and Ziggy while Jane and Corey spent time together (and finally getting intimate), Renata and Amabella spent time together, Celeste said goodbye to Perry.
What will be the biggest point of contention was when the Monterey Five met and walked into the police station together because it wasn't earned.
Either way, that's it folks.
---
---
If you liked this, please read our other reviews here and don't forget to follow us on Twitter, follow us on Instagram, and also like us on Facebook.