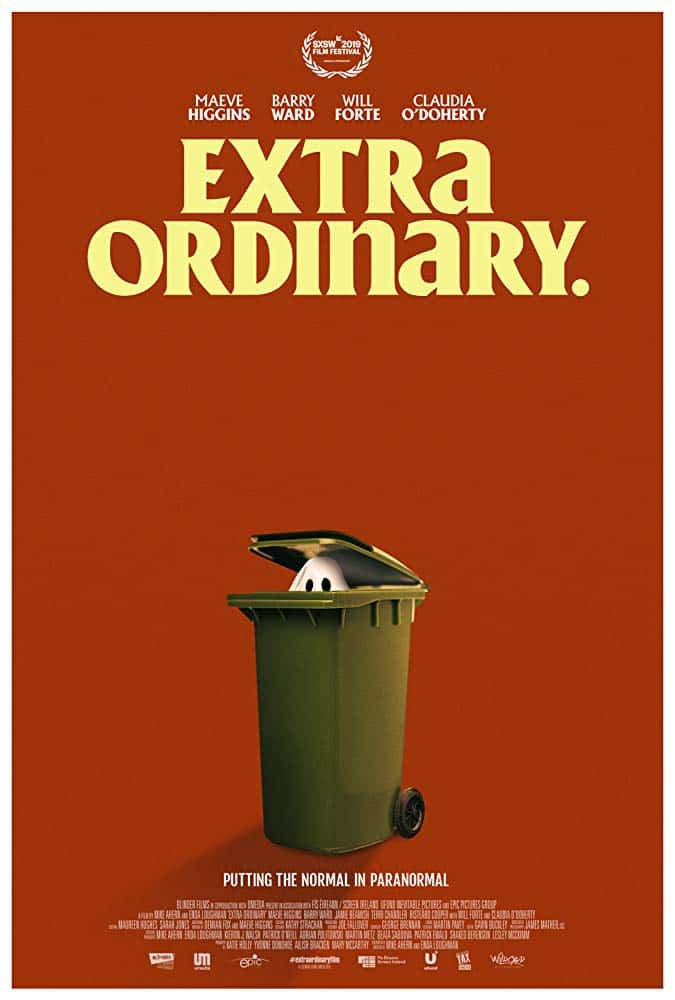 Starring

Maeve Higgins, Barry Ward, Will Forte

Writers

Mike Ahern, Enda Loughman

Directors

Mike Ahern, Enda Loughman

Rating

n/a

Running Time

94 minutes

Release Date

July 23rd, 2019 (Fantasia)
Rating Summary
Although it does have it's moments, Extra Ordinary is an ordinary and tiresome one-note horror-comedy that would end up a missed opportunity considering those involved.
This will be one of many reviews during this year's Fantasia International Film Festival, to keep up with our latest coverage, click here.
Who's ready for the inevitable part of this review with the comment on how ordinary Extra Ordinary is? It's just ordinary. Not extraordinary. (Had to do it to 'em)
Extra Ordinary is an interesting film. Balancing horror and comedy isn't always tough, but when taking the strange and the supernatural into account, there's definitely a lot of weight put on the filmmakers. This film definitely has a handful of laughs – some of its deadpan shines here, especially considering how far fetched the subject matter is. Unfortunately, the film becomes tiresome at a point – the humor never really changes, and it's redundancy almost feels like the same joke is being told over and over again. Especially considering the scares in this are essentially non-existent, this really brings down the entertainment value.
The world building and concepts that are brought up in the quirky Irish comedy Extra Ordinary are surely fantastic. Bringing the ideas of the supernatural as well as satanism into a goofy comedy is a pretty smart idea, and with solid cast members like Will Forte (who we've seen a lot of in comedic film this year), it was easy to believe that this one was going to be great.
Although it does have it's moments, Extra Ordinary just feels a little flat in it's character development and it's intentions, the film is ultimately a missed opportunity but one with a fair share of decent laughs too. There's definitely an audience for it, check it out for yourself and see!
*still courtesy of SXSW*
---
Follow me on twitter @daniel_azbel and on letterboxd @danthemovieman.
Don't forget to follow us on Twitter and Instagram and like us on Facebook.