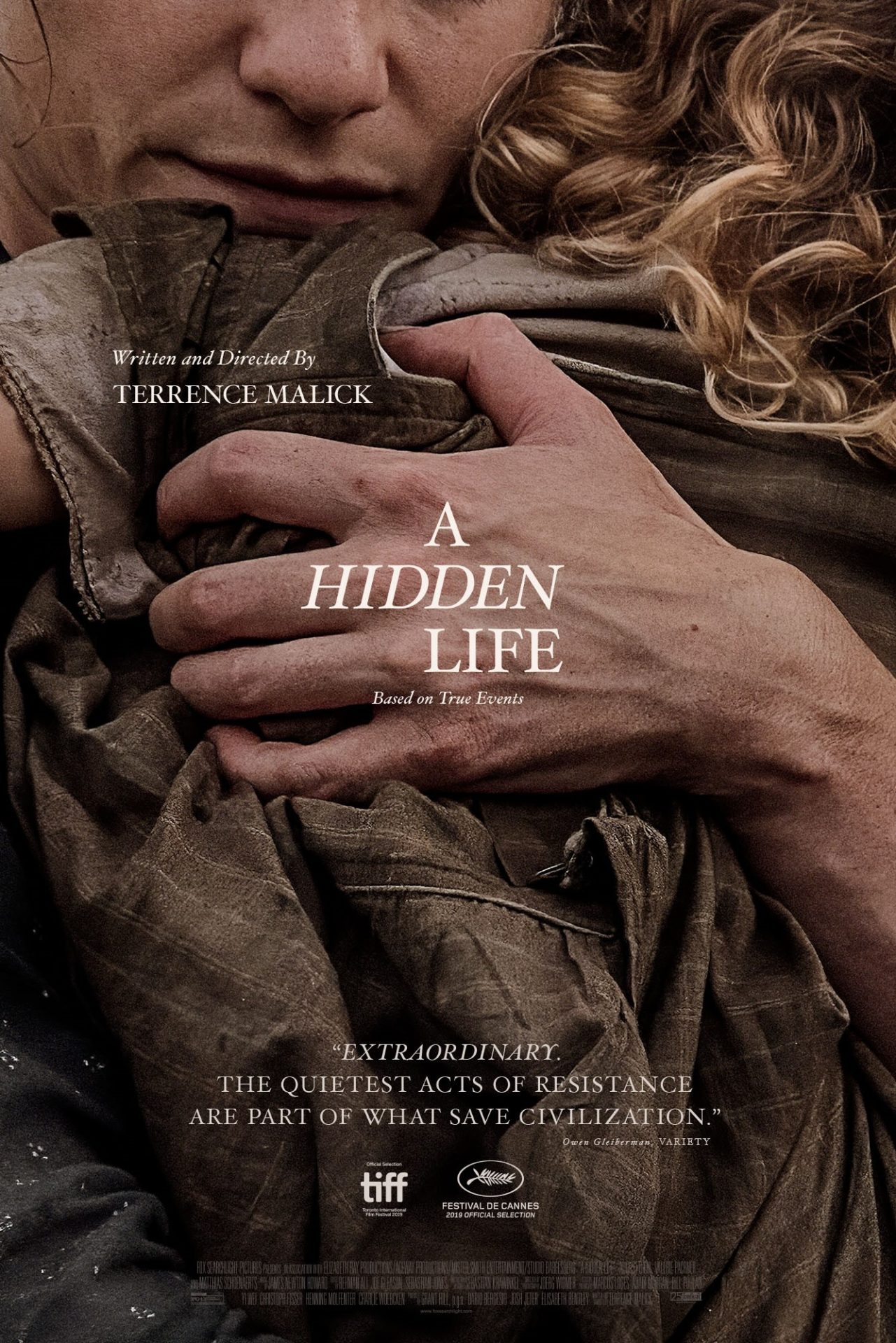 If the trailer is anything to go by, there's no doubt that A Hidden Life is going to draw out plenty of emotion out of audiences.
A Hidden Life, written and directed by Terrence Malick, is a historical drama that follows Franz Jägerstätter (August Diehl), an Austrian farmer and devout Catholic who refused to fight for Hitler and the Nazis in World War II. Seeing a distributor opening a first trailer with a quote from an early review of the movie slightly self-indulgent, as Fox Searchlight did here. But this is a Malick film after all, a director to which the usual rules don't seem to apply. That review came after this summer's Cannes festival premiered the film before it heads to TIFF next month. Then it gets a wider release at the end of the year before expanding by early next year.
That aside, the trailer for A Hidden Life is a really great-looking indicator of what's to come; a dramatic story with style and heart told using beautiful sweeping shots and carefully selected camera angles that heighten the performances of August Diehl and Valerie Pachner as Franziska Jägerstätter. 
World War II set dramas have set a well-trodden path so anything in this vein has to have a really engaging story behind it. And even without knowing anything about Jägerstätter, With that, it appeared that this trailer might give away a little too much of what's to come in A Hidden Life. That being said, the film's running time has been confirmed as just short of three hours, so there's plenty of space for a lot more. Unless it moves at a glacial pace that is. 
In a world of superhero team ups and big live-action remakes, Terrance Malick represents something different; a filmmaker that can still be described as an auteur and A Hidden Life looks set to be the antidote to a year filled with billion-dollar VFX love-ins. Though having some reservations, it's definitely a movie to keep an eye on. 
*still courtesy of Fox Searchlight Pictures*
---
Find me on Twitter and Instagram as @Martin_Izzard and at TalkAboutMovies.co.uk.
Don't forget to follow us on Twitter and Instagram and like us on Facebook.