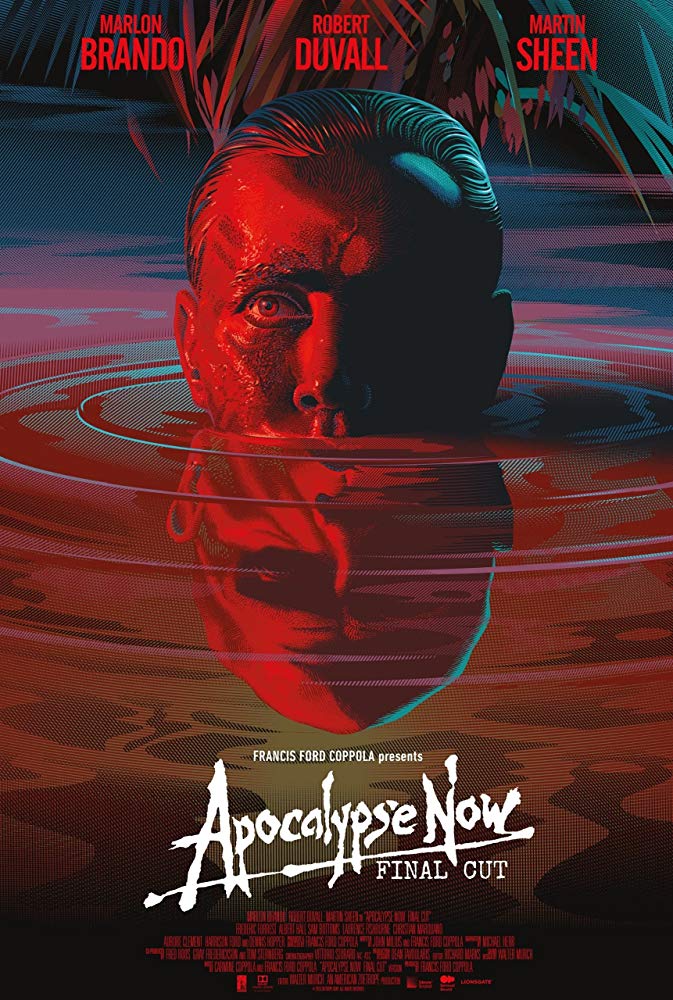 If the title remains Apocalypse Now, has the apocalypse ever stopped? Or is it a never-ending loop…
If you love movies enough to be reading reviews on this site, chances are you're aware of Francis Ford Coppola's troubled cult-classic Apocalypse Now and it's never-ending impact on the current state of cinema. Even through an incredibly extensive production with issues bringing it extremely close to a halt, it has come to be considered one of the best films of all time.
Both a poetic statement on the horrors of war and a brilliant adaptation of what was said to be the "undadaptable" Heart of Darkness, you know this is a great film – and I don't need to tell you that. However, exactly 40 years to the original date of release, Coppola is bringing back a new cut of Apocalypse Now – the "final" cut – back to cinemas once again. Not only with a 4K restoration and limited IMAX/UltraAVX run, but a brand new edit – longer than the theatrical, although shorter than the redux – one that he claims to be the "definitive" version, and the best it'll ever be.
Quality of the film aside, is this cut great? Coming from someone who's never seen the redux or theatrical versions of Apocalypse Now, that answer is a resounding yes! To begin, the quality of the restoration here is absolutely unbelievable. Parts of this look like a film produced much later than it actually was considering how vibrant the colors and cinematography look on the big screen.
Now if someone were to see this cut without any knowledge of the film, it wouldn't be too far-fetched for them to assume this was an early 2000s film rather than a late 1970s film, which is a true testament to the effort put into this release. When blown up on the IMAX screen, it obviously doesn't look as crisp as it would on a 4K LED TV, but it's still absolutely worth seeing that way. It isn't the most immersive IMAX film out there, but being able to see it on a multi-story screen with bass that vibrates every seat in the theater is quite magical.
In terms of the edit itself, it's hard to say that the pacing is perfect. Even coming from someone who hasn't seen the theatrical cut of Apocalypse Now, it's painfully obvious as to what was added as many scenes don't do much to develop the story, and make the viewing experience feel much longer than it actually is. The film flows well, but having to sit still in a theater for over three hours lessens the impact of the ending, as well as the left turn the story takes. It's not like the footage added is bad, but as a theatrical experience – it adds on to the slog of it all.
Apocalypse Now is a great movie, and a masterpiece in the eyes of many which is quite difficult to deny. For die hard-fans of the film, this is a great opportunity to experience it at a scale that wasn't previously available. The IMAX and the restoration absolutely make it worth it for first-time viewers, but as someone who hasn't seen the film myself – it's hard to deny that I wish I had seen the theatrical cut beforehand – but again, still a fantastic way to experience the film for the first time.
*still courtesy of United Artists*
---
Follow me on twitter @daniel_azbel and on letterboxd @danthemovieman.
Don't forget to follow us on Twitter and Instagram and like us on Facebook.