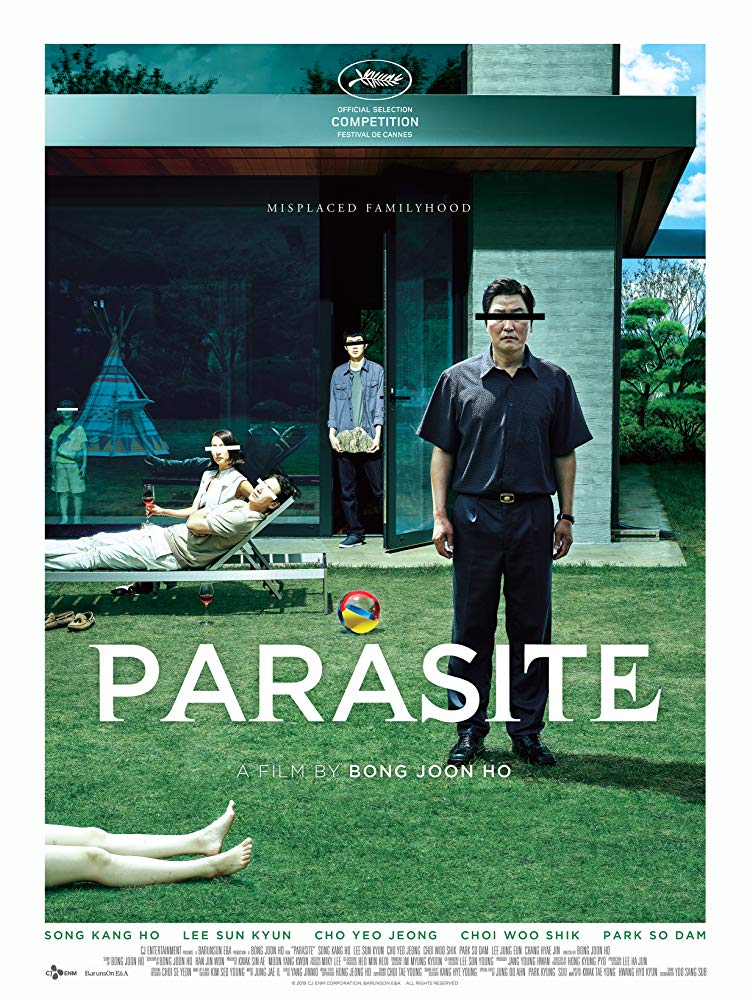 Starring

Kang-ho Song, Woo-sik Choi, So-dam Park

Writers

Bong Joon-ho, Jin Won Han

Director

Bong Joon-ho

Rating

14A (Canada)

Running Time

131 minutes

Release Date

October 11th, 2019
Rating Summary
Parasite is an excellent dark comedy that is best going in to as blindly as possible to fully experience what it has to offer. Along with a tremendous script and great performances, it is definitely an experience like none other this year.
This will be one of many reviews during this year's Toronto International Film Festival, to keep up with our latest coverage, click here.
Since its Palme d'Or win after premiering at this year's Cannes Film Festival, the level of hype around Parasite has been increasingly growing and rightfully so. Every once in a while there comes films that aren't necessarily the easiest to talk about. This one would be another. Suffice it to say that it would be best to go into this film knowing as little as possible in order to fully experience what it has to offer as it will surely stay with audiences long after the film is over. Parasite is truly a roller coaster ride like no other.
Parasite was about a poor, underachieving family, Kim Ki-taek (Song), Kim Ki-woo (Choi), Kim Ki-jung (Park), and Kim Chung-sook (Hye-jin Jang), who through somewhat nefarious means, found themselves working for a rich and also very gullible family. The contrast between both these families was striking to say the least with the more affluent family living the life they aspired to have. Things may have seemed grim for the Kims but the film plays this off for comedic effect beautifully, often going to some pretty dark places in the process. While they arguably were despicable characters on paper, it was still easy to root for them and their "us versus them" mentality despite the fact that the family that they were effectively conning, Park Yeon-kyo (Yeo-jeong Jo), Park Dong-ik (Sun-kyun Lee), Park Da-song (Hyun-jun Jung), and Park Da-hye (Ji-so Jung), were not evil by any means.
The Kim family were fun to watch while their con took plenty of aforementioned twists and turns along the way that will surely leave viewers on the edge of their collective seats (and potentially more) all the way until the end. What ultimately made this all work so well and tie all of this together was Parasite's tremendously layered script. The film's great performances were equally to the task. The best part of the film was the excellent chemistry between Song, Choi, Park, and Jang as the Kims as they dealt with all the craziness that was thrown their way.
Believe the Parasite hype.
*still courtesy of Neon*
---
If you liked this, please read our other reviews here and don't forget to follow us on Twitter or Instagram or like us on Facebook.