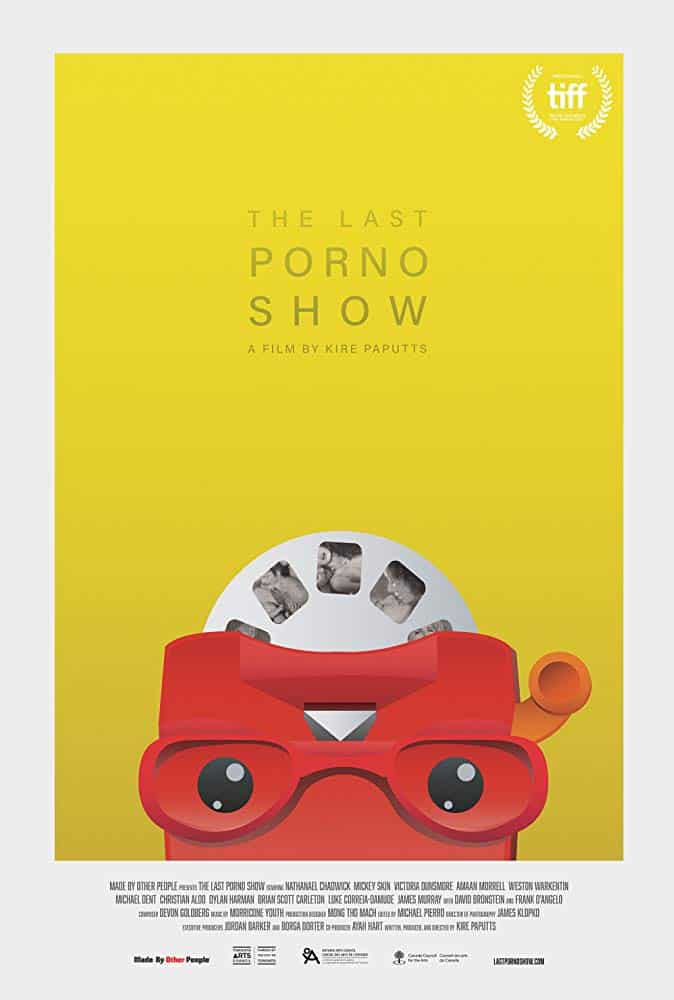 Starring

Nathanael Chadwick, Amaan Morrell, James Murray

Writer

Kire Paputts

Director

Kire Paputts

Rating

18A (Canada)

Running Time

90 minutes

Release Date

n/a
Rating Summary
The Last Porno show is grimy and dirty to the last moment it flickers on the screen, but in a great sort of way. Its has heart where it should, but isn't nearly as eloquent as it thinks it is, leading to a truly mixed bag.
This will be one of many reviews during this year's Toronto International Film Festival, to keep up with our latest coverage, click here.
The Last Porno Show is a new Toronto-made film from director Kire Paputts, following an aspiring actor, who inherits his father's porno theatre. The film follows his career and his slowly evolving infatuation with his father's life and persona, leading to a deeply uncomfortable experience in which you see and hear far too much, almost feeling like you were sitting in on one of Paputts' personal therapy sessions, but in a very entertaining way.
The Last Porno Show is a very entertaining film, full of great laugh out loud moments, usually deriving from the absurdity of porno theatres functioning in this day and age, and the kind of people who frequent them. It's a film full of various forms of debauchery, including a particular stand out scene involving a particular appliance. It has interestingly progressive themes as well, especially for a film that could so easily veer into the territory of bad taste filmmaking. This was an impressive balancing act, and to Paputts' credit, he toes the line well.
To a point however. Paputts discussed in the film's Q&A that he had written the original script with a "buddy" in college, and it very much reads that way. The Last Porno Show is full of semi-flushed out scenes that never quite pan out into what it seems he wants them to. The concept as a whole works, but not the individualistic nature of each location and fresh "act" that we see taking place on screen. The dialogue is sloppy and amateur, and more than one scene will feel unnecessarily long, as if you're being tortured into a sort of cringe-induced comatose state in which all the child endangerment, explicit male genitalia and poor parenting this film has to offer seem "normal."
Overall, The Last Porno Show is a lot of things. It may be gross, crass, and heartfelt but it is certainly lacking in subtly. The film is truly a mixed bag, and leaves you asking a lot of questions – primarily, is Paputts okay?
*still courtesy of TIFF*
---
Follow me on Twitter and Instagram.
If you liked this, please read our other reviews here and don't forget to follow us on Twitter or Instagram or like us on Facebook.