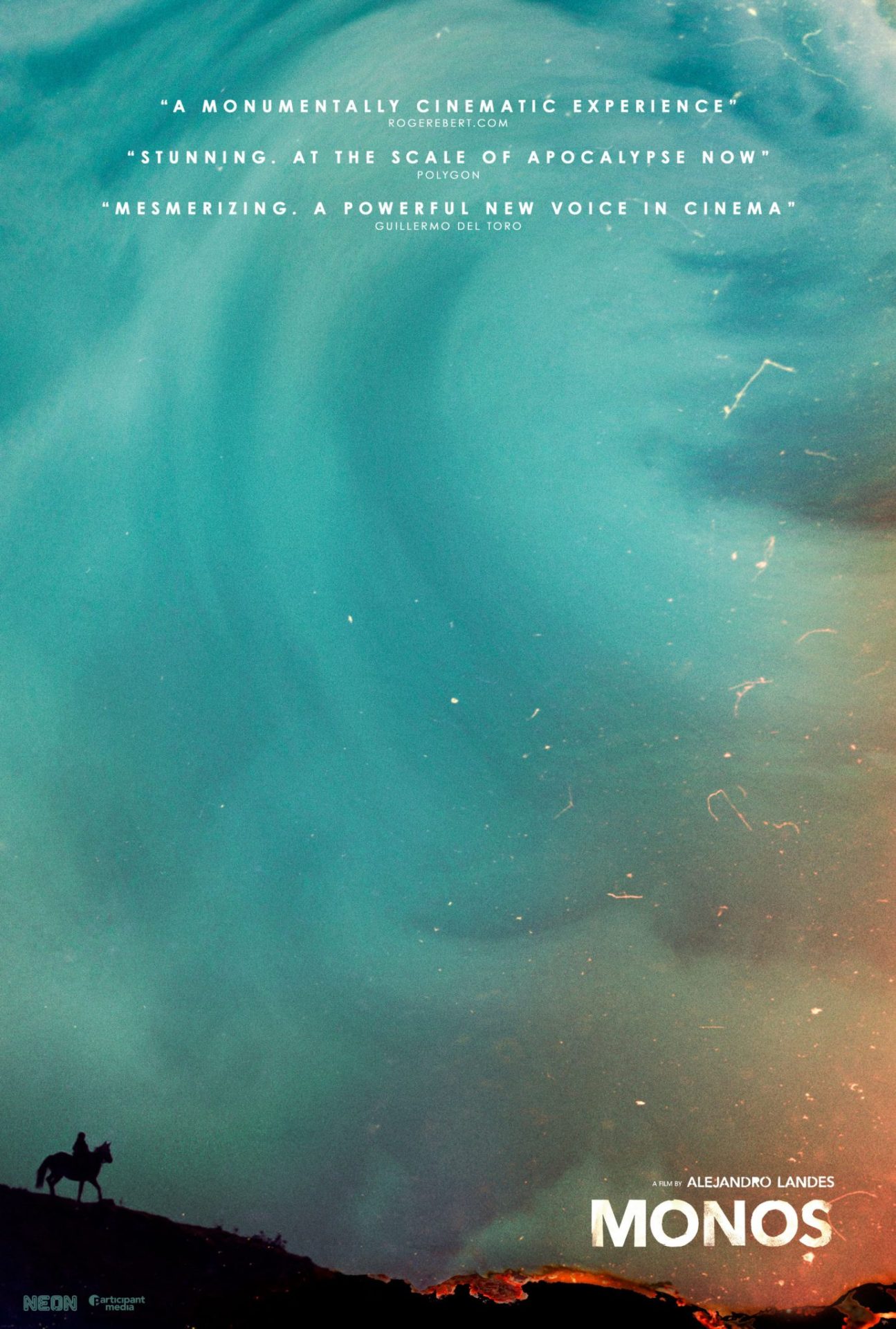 Starring

Julianne Nicholson, Moises Arias, Sofia Buenaventura

Writers

Alejandro Landes, Alexis Dos Santos

Director

Alejandro Landes

Rating

R (United States)

Running Time

102 minutes

Release Date

September 27th, 2019
Rating Summary
Monos was a beautiful yet chilling survival tale and also a compelling story of lost innocence, featuring a mere snapshot but a sensational performance from Julianne Nicholson and from a mostly first-time cast.
So what's going on in Columbia? Monos is a raw Colombian film that first made a splash at this year's Sundance Film Festival. This Lord of the Flies type will certainly not be for everyone, however, it will be easy to become immersed into the film world despite the story, for better or worse, depicting a mere snapshot of it. It follows the human condition on a compelling albeit micro level but ultimately, the film will either succeed or fail based on the audiences' ability to get behind its mostly young cast who for most of them are playing their first roles (though it's hard to tell while watching). Though the subject matter may be difficult to get behind, the film doesn't pick any sides (also because the limited story lacked some context).
Monos follows a group of eight young soldiers named Bigfoot (Arias), Rambo (Buenaventura), Swede (Laura Castrillón), Smurf (Deiby Rueda), Dog (Paul Cubides), Boom Boom (Sneider Castro), Lady (Karen Quintero), and Wolf (Julian Giraldo) on a remote mountain in Latin America. Over time, they have become a dysfunctional family of sorts, performing military exercises by day and indulging by night, working for a mysterious group known as The Organization. Their big task was to watch over an American hostage named Sara Watson (Nicholson) for an indefinite period of time. The contrast between Watson and the soldiers was an interesting one with Watson seemingly resigned to her fate while at the will of these unpredictable young people.
Monos depicted two different and distinct worlds, featuring the frightened Watson and the impulsive and arguably immature soldiers. The problem with those was with how distinct they were, working individually but not quite as a whole. The tension and the youthful exuberance were there, however, the connection between the two weren't there at least at first. Though the story felt slow at times while both of these played out, the film got better once one eventually led into the other when the soldiers' youth really began to show. Things started to go wrong for them from there and they would of course only further devolve and they would be plucked from relative isolation. Their journey took them all to the forest which would present its own set of challenges, leading us to wonder how they could manage their mission and stay united amongst the chaos and conflicting personalities.
As intense as Monos was, it was also so beautiful to look at that it was tough to look away. While the shooting locations were already beautiful, the relentless cinematography and the unsettling score maintained a sense of intensity throughout that just added to the drama. As mentioned, it was the performances that sold it all. A cast of relative newcomers was definitely a risk but it certainly paid off as their chemistry created a believable dynamic that worked more often than not. Of course there were some actual actors amongst the cast who were sensational as well. Nicholson was great as Watson with a subtly powerful performance that we did not nearly get enough of. Meanwhile, Arias, the other experienced actor in the cast, delivered a layered performance as Bigfoot, the leader of the group.
In the end, Monos was a relentless foreign-language film featuring a snapshot of another part of the world that is worth the watch.
*still courtesy of The Archive*
---
If you liked this, please read our other reviews here and don't forget to follow us on Twitter or Instagram or like us on Facebook.