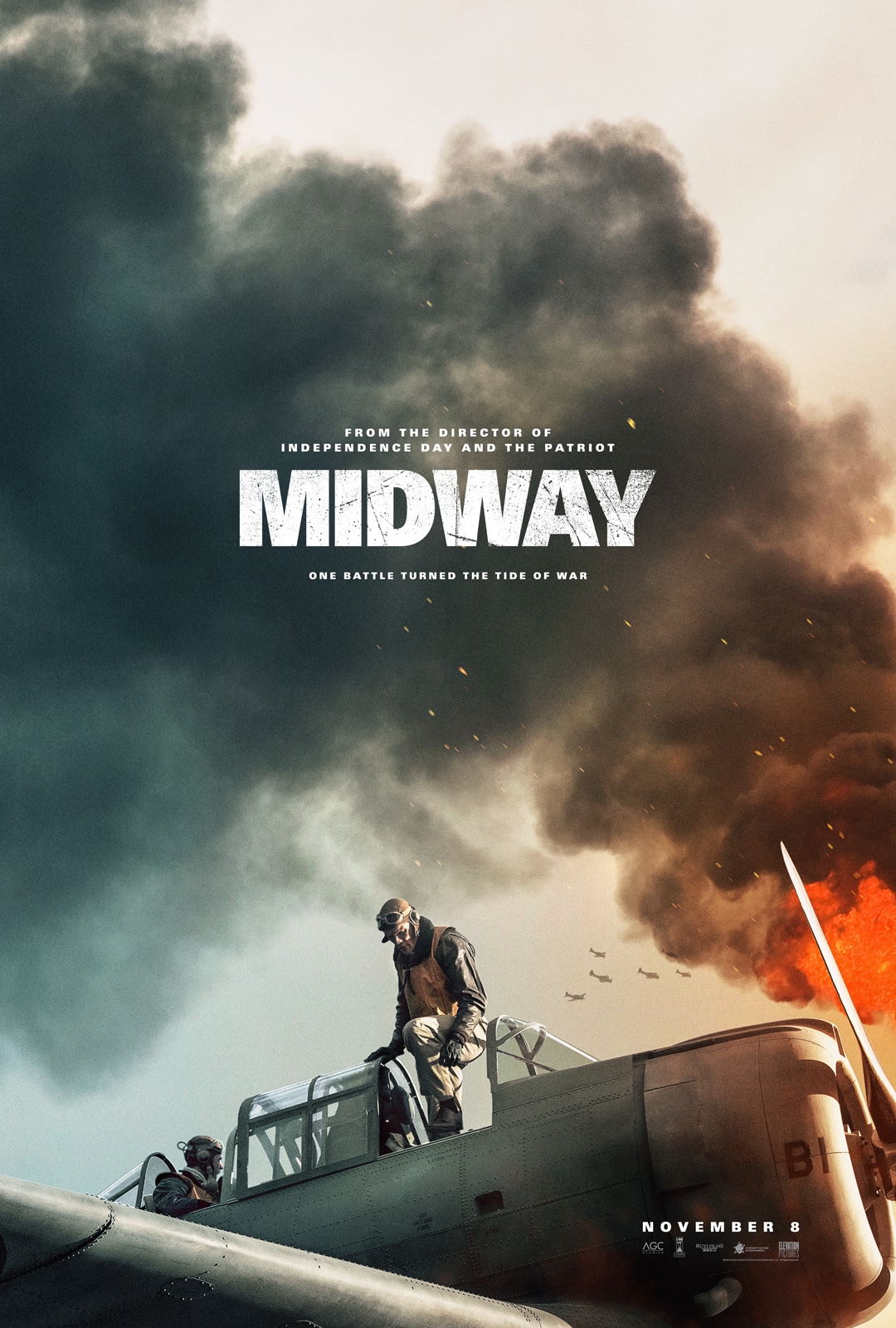 City

Date and Time

Toronto

November 6th at 7PM

Vancouver

November 6th at 7PM

Ottawa

November 6th at 7PM

Halifax

November 6th at 7PM

Edmonton

November 6th at 7PM

Calgary

November 6th at 7PM

Winnipeg

November 6th at 7PM

Victoria

November 6th at 7PM
Contest time!
Courtesy of our friends at Elevation Pictures, enter for a chance to win a pair of passes to to an advance screening of Midway in either Toronto, Vancouver, Ottawa, Halifax, Edmonton, Calgary, Winnipeg, or Victoria on Wednesday, November 6th, 2019 (Opening date November 8th).
Synopsis:
MIDWAY centers on the Battle of Midway, a clash between the American fleet and the Imperial Japanese Navy which marked a pivotal turning point in the Pacific Theater during WWII. The film, based on the real-life events of this heroic feat, tells the story of the leaders and soldiers who used their instincts, fortitude and bravery to overcome the odds.
Trailer:
Complete the form below to enter:
For bonus entries:
Like keithlovesmovies.com on Facebook and like this post.
Follow @keithlovemovies on Twitter and retweet this tweet.
Follow @keithlovesmovies on Instagram and like this picture.
Contest will run until Friday, November 1st 2019 at 11:59PM.
Don't forget to follow Elevation Pictures on Facebook, Twitter, and Instagram. Midway opens in theatres on November 8th.
Good Luck