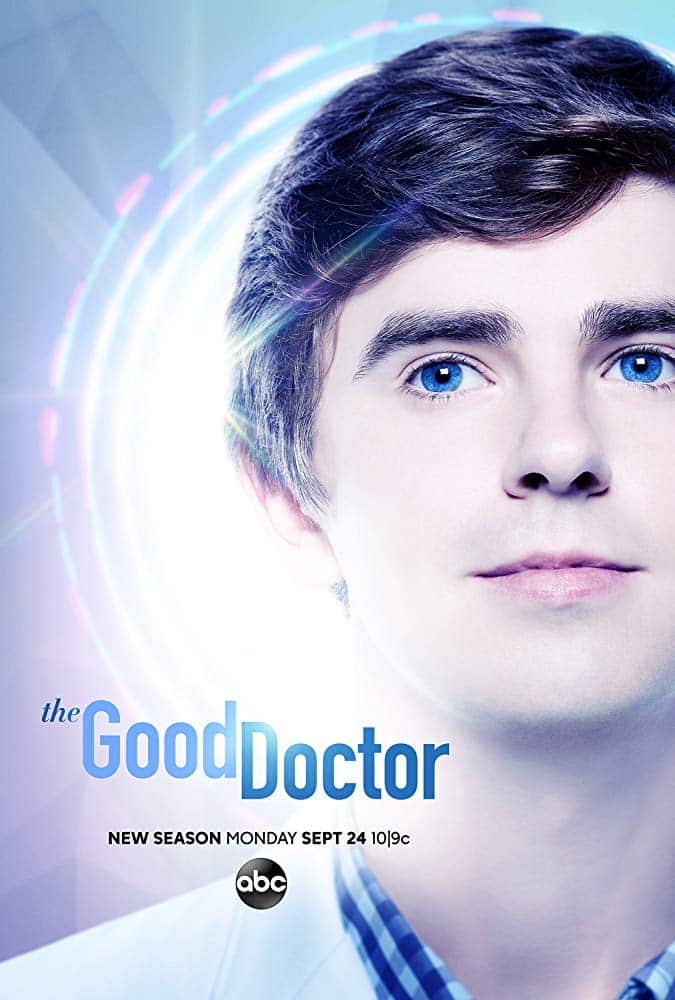 Director

Rebecca Moline

Writer

David Hoselton

Rating

TV-14

Running Time

41 minutes

Airs

Mondays 10pm

Channel

ABC, CTV
Rating Summary
First Case, Second Base was a roller-coaster episode that saw plenty of characters come to terms with where they were in their personal and professional lives. Freddie Highmore was sensational in this episode.
For our review of the last episode of The Good Doctor, click here.
Synopsis: Dr. Andrews questions whether Shaun is really ready for his first surgery; Dr. Brown and Dr. Reznick have a patient whose diagnosis has them doubting his story. (IMDb)
First Case, Second Base was an episode that ran the gamut and also feature plenty of breast-touching.
The episode started with Carly wanting to be more romantic while watching a movie as opposed to the practical Murphy who wanted to finish the movie (he also only liked to touch one thing at a time). Lea was a little disappointed with Murphy's post-date analysis (Carly didn't like that she knew of their relationship either). That talk was interrupted by the news that he was set to get his first lead surgery. Meanwhile, Browne wanted Reznick to keep her mother's death between the two of them for which Reznick disagreed (this conversation would go on for the entire episode).
Browne, Reznick, and Melendez had a case involved a man named Curtis (Aidan Kahn) with a pair of leg fractures after deciding to work on his own roof without a harness. The more they examined him, the less plausible his story became. Curtis appeared to be inebriated when he arrived (his BAC was high) but he claimed that he didn't drink. During surgery, the doctors found an irregular arithmea that was caused by excessive drinking. Despite this news, Curtis' wife Teal (Nefetari Spencer) believed him. His condition would only get worse when he suffered from bleeding ulcers that were also caused by drinking (Teal still believed Curtis wasn't drinking). Curtis actually had a tumor in his stomach. After removing it, the doctors found evidence that he was still drinking, however, the blockage in his stomach meant that it trapped carbs in his stomach leading them to ferment and form alcohol (so he wasn't drinking).
Murphy's patient (with Andrews and a jealous Park helping), a woman with esophageal cancer named Beth (Stacie Greenwell), was very confident in him despite his youth and inexperience and the many risks removal surgery would entail (his analytical approach cut right through her emotion). Andrews questioned Lim's choice of patient for Murphy though her plan was to coddle him with this one in order to avoid losing him. However upon further examination, evidence suggested that Murphy may be wrong in his assertion that Beth would not need a feeding tube. He was not looking forward to giving the Beth the news, being a bad communicator, but she was still his patient. Instead of having to give her up to Park, he got to keep his patient and Park had to inform Beth (though Andrews made Murphy talk anyway).
Meanwhile, Murphy was arguably in denial of his feelings. As a result of the earlier bad news, he was taken off the case and he obviously did not take it well. Lim spoke to Beth on his behalf and she reconsidered. Andrews was worried about Murphy but Lim wasn't. Thankfully, a hallucination of Steve would help cheer Murphy up the night before the surgery. Glassman gave him his old cap (which he wore) for good luck. Murphy was also slightly confused by Carly's good luck kisses (she also let him touch her breast).
It got emotional as Murphy got ready for his first lead surgery (Steve watched the whole time). It went well until something made him freak out and storm off. Despite this, Murphy refused to give up. Park believed that he saw something that led him to reconsider their efforts and he was right. He saw evidence that led him to believe that he could save Beth from needed a feeding tube. They would have to perform a complicated surgery that he seemed intimidated by. It was ultimately a success because of their teamwork (Lim kicked Park out so he could lead an appendectomy).
While the newly married Glassman and Debbie were in the process of moving together, they hit a speed bump when Glassman found a gun (with a personal connection to her) in Debbie's belongings (the others weren't much help). As a result, he got her a security system for their home but Debbie was unwilling to give up her gun. Though something happen to Debbie that led her to the gun, she wasn't willing to share it with Glassman.
When all was set and done, Murphy helped Glassman put things in perspective post breast touching (it would prove to also work in Glassman's case). Reznick urged Browne to not give up on hope. Finally, Murphy would be remissed if he didn't check Carly's other breast.
Now that was an unexpected end.
---
If you liked this, please read our other reviews here and don't forget to follow us on Twitter, follow us on Instagram, and also like us on Facebook.