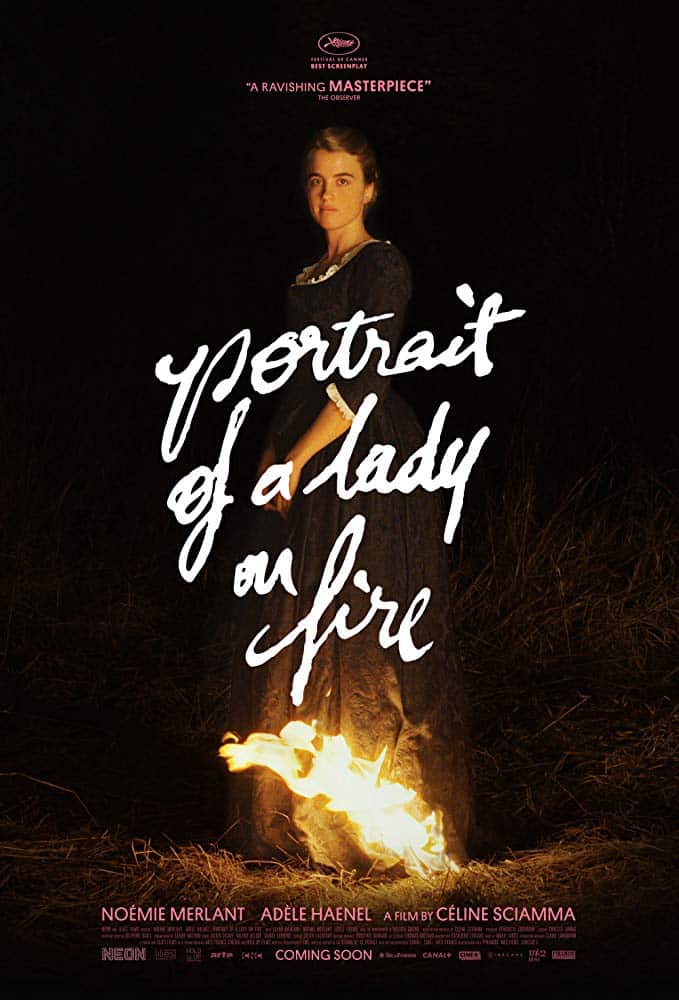 Starring

Noémie Merlant, Adèle Haenel, Luàna Bajrami

Writer

Céline Sciamma

Director

Céline Sciamma

Rating

n/a

Running Time

119 minutes

Release Date

December 6th, 2019
Rating Summary
Portrait of a Lady on Fire is straight fire. Claire Mathon's cinematography is utterly stunning. The leading duo of Merlant and Haenel have such strong chemistry together. The slow burn love story written and directed by Sciamma is totally fantastic and spellbinding. And it features one of the best final shots of 2019.
This will be one of many reviews during this year's Film Fest 919 Film Festival, to keep up with our latest coverage, click here.
Queer films have existed for decades, but it feels like only in the last decade or so have they been taken more seriously in the mainstream. Films like Brokeback Mountain and Moonlight garnered rave reviews and major awards considerations. And now there's Céline Sciamma's latest effort Portrait of a Lady on Fire. The film won Best Screenplay and the Queer Palm at the 2019 Cannes Film Festival and is one of the best films of 2019.
Marianne (Merlant) is a young painter hired by a wealthy French family to pretend to be a companion for their sullen younger daughter Héloïse (Haenel). In reality, Marianne is supposed to secretly paint Héloïse's wedding portrait prior to Héloïse's unhappy arranged marriage to a man from Italy she does not even know. As the pair begin to learn about each other, the discover more about each other, about love, and about life than they could have guessed.
There is so much to praise about Portrait of a Lady on Fire. Merlant and Haenel are both phenomenal on their own. Put them together and they are absolute dynamite. Their fantastic performances are elevated by Sciamma's dialogue. The film contains a great deal of dialogue, but it feels mesmerizing and never overwhelming. Add in the absolutely gorgeous camera work by Claire Mathon and you have a mix for something wonderful. Meanwhile, one could argue that the film is a bit overlong or slow. Additionally, there is a subplot that might confuse some.
If there is any justice in the film world, Portrait of a Lady on Fire gets even more attention for Sciamma and its wonderful duo of leading ladies.
*still courtesy of mk2 Mile End*
---
If you enjoy my work, feel free to follow me on Twitter @Film24Frames. I'm also on Letterboxd at Film24Frames.
Don't forget to follow us on Twitter and Instagram and like us on Facebook.