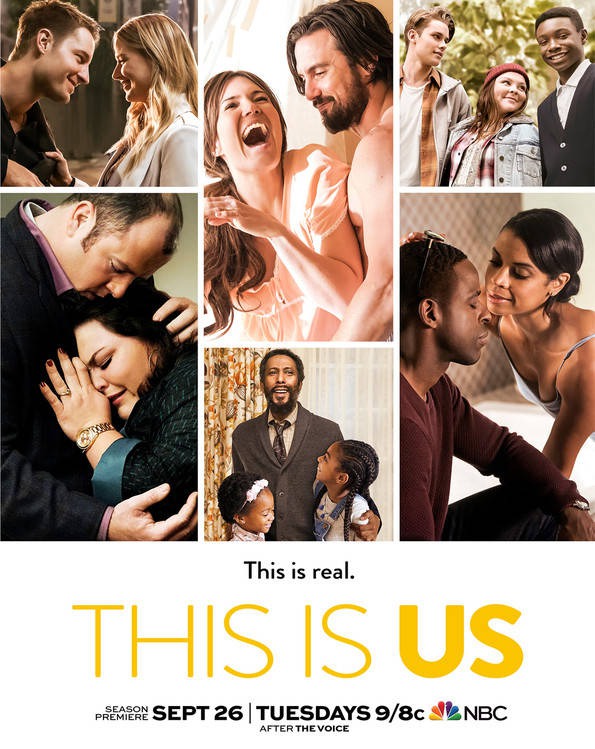 Director

Jessica Yu

Writer

Kevin Falls

Rating

TV-14

Running Time

43 minutes

Airs

Tuesdays 9pm

Channel

NBC, CTV
Rating Summary
This Is Us is doing a wonderful job keeping viewers invested in not just the main characters, but its secondary ones too.
For our review of the last episode of This Is Us, click here.
Synopsis: Kate and Toby try to make time for their marriage; Jack attempts to prove himself to Rebecca's father; Randall struggles to find his place with the other councilmen. (IMDb)
Something to love about This Is Us is their ability to go back and forth between timelines and keep viewers interested and engaged. It's not an easy task to accomplish but yet week after week, this series does just that. This season, in particular, has been giving us a deeper insight into the early days of Rebecca and Jack's relationship.
The Club saw Jack trying to bond with Rebecca's father by joining him and his rich friends for a round of golf at the country club. It's basically super awkward from the minute it starts, and it doesn't help that her father insists on buying Jack the clothes and equipment he needs to play at the club.
While Rebecca's father insists that Jack interview with one of his friends, Jack continues to say no and gets a bit too drunk in the process (I do not like her dad, at all!). This indifference towards him amplified when he had a conversation with Jack about Rebecca getting married at this country club, and asking Jack if he saw himself there. He may be drunk out of his mind, but there's one thing Jack knows for sure–he's going to marry Rebecca.
In the middle-school years of the Big Three, Randall develops a close bond with one of his professors. It gets to the point that Jack feels neglected and left out of whatever bond Randall shares with Mr. Lawrence. But Jack does take notice of Randall's interest in golf so he decides to take his son to the infamous club where everyone goes to golf. Unfortunately, the day doesn't go as planned.
In the present, Kate and Toby are struggling to be intimate after Jack's birth, and Toby wants to do something about it. He plans a romantic night away, but their interaction is clouded by stress and doesn't feel as good as they would have hoped. But no worries, both of them figure out their way back to each other (thankfully!).
Meanwhile, Randall is dealing with some stress of his own with a councilman he had to cancel on twice. This leads them to the country club to play a round of golf as well. At first, Randall isn't playing so great but he continues to improve over time and bonds with the councilman. But guess what? It turns out he and Jack bonded over golf after all, and he got really good at it, like really good. He just knew how to play his cards to appease the councilman.
There's some progress on the Kevin and Cassidy front who grow just a tad bit closer in this week's episode. However, Kevin and Nicky are at each other's throats so it leads Kevin out of the house and to the gym. It is there where he and Cassidy bond in the cutest way ever, and what leads to what happens later in the episode.
After coming back home with his date (whom he met at the gym), Kevin returns to find an upset Cassidy sitting outside his RV. He sends his date packing and learns that Cassidy fought with her husband. And of course, we can guess what happened from that point on. Tears were flowing, emotions were running high, and the two of them found solace in each other's arms–and Kevin's bed.
Well, this whole situation just got a bit more complicated, didn't it?
This Is Us continues to build on the secondary storylines in a fun and exciting manner while keeping its core stories intact. We're learning more about characters that are new or have been around and are just now getting the spotlight. This season is leading up to something big and this reviewer is ready to find out whatever that may be!
---
Check out my TV blog to read reviews, recaps, and much more! Be sure to follow me on Twitter, Instagram, and like my Facebook page! @watchwithreebs
If you liked this, please read our other reviews here and don't forget to follow us on Twitter, follow us on Instagram, and also like us on Facebook.