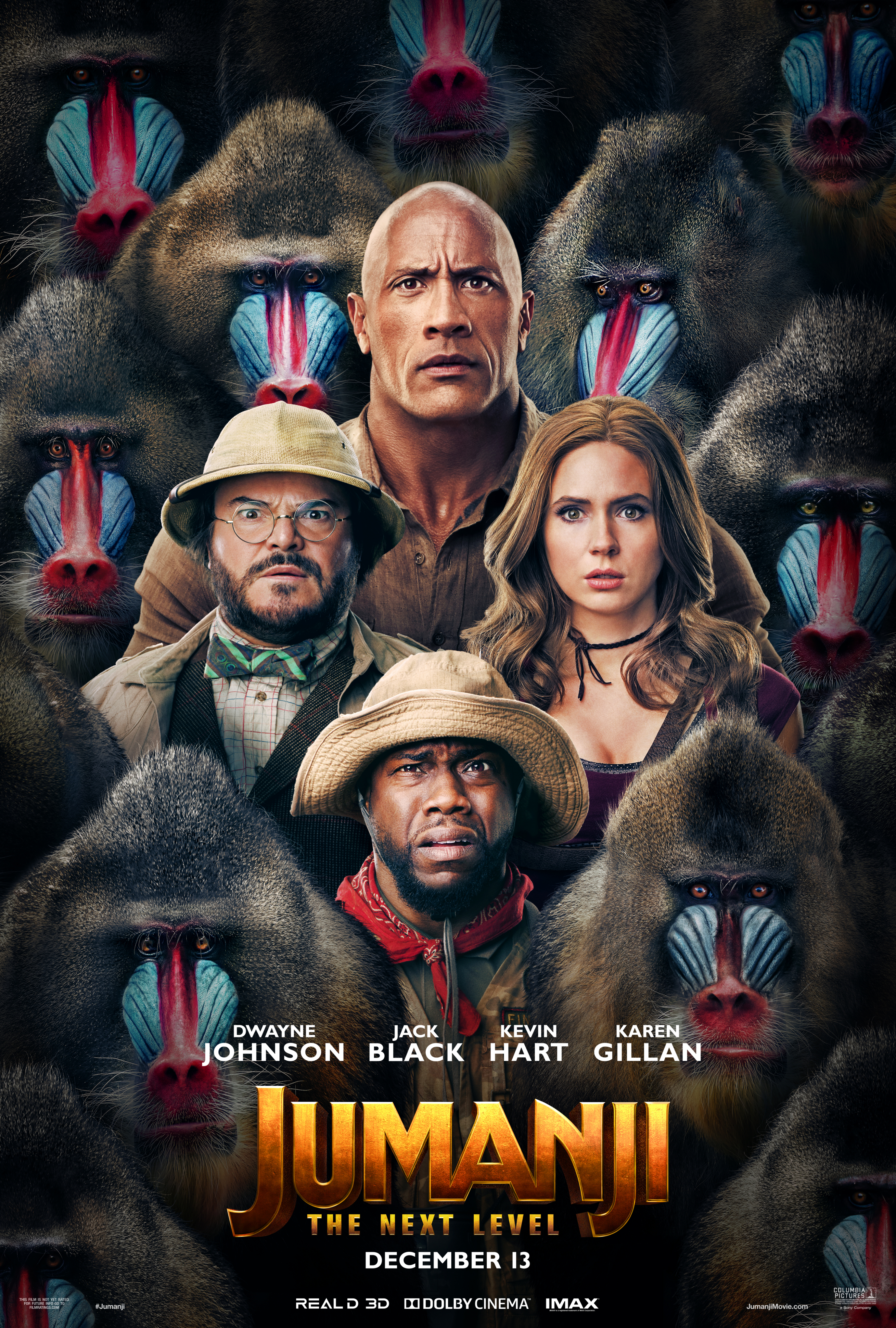 I can't believe it, they actually managed to make a great Jumanji sequel, or it appears so.
The final trailer for the follow up to 2017's Jumanji: Welcome To The Jungle is here and Jumanji: The Next Level looks like so much fun. Some how, it looks better than the first? After the first film goes ahead and makes close to a billion dollars, that's what happens. The budget and cast get an upgrade and it's working wonders. Having the same old shtick would have come across as lazy, but having Kevin Hart and Dwayne Johnson act as old men for half the movie, seems like a fantastic idea.
The cast works so well together, that's truly what made the first so enjoyable and easy to watch. You can tell they had a ton of fun making the movie together and their chemistry is through the roof and nothing changes in this trailer. Is anyone else super excited so see what happened to Spencer? The filmmakers know the concept is sort of dumb and far fetched but they play off it so well, that you don't care that someone is trapped inside a horses body, you actually laugh. Jumanji: The Next Level might not be the box-office success like it's predecessor but it will be a shock if this doesn't do very well.
What a great final trailer, Jumanji: The Next Level looks like the perfect popcorn holiday movie that people want to see.
*still courtesy of Sony Pictures*
---