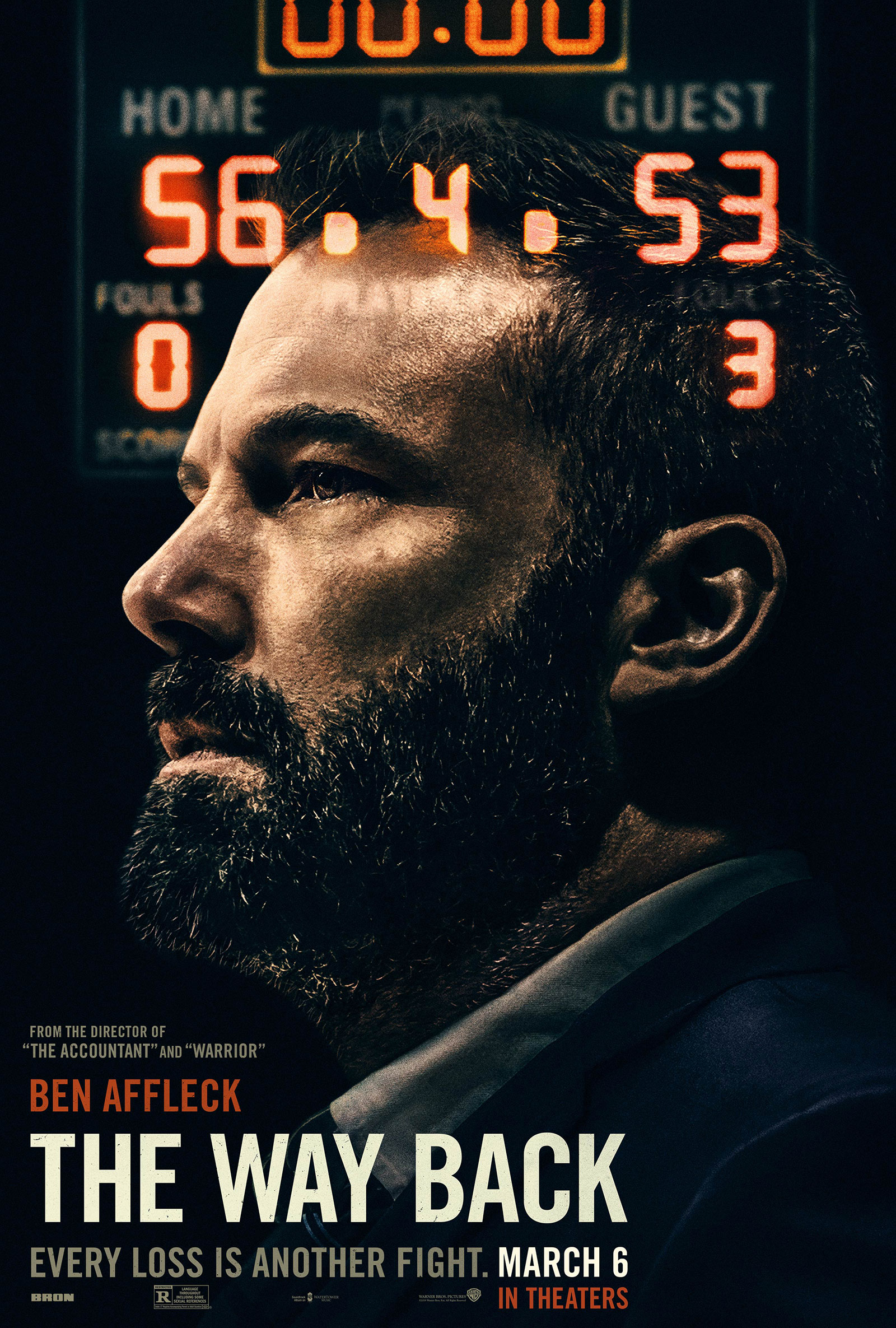 In Theatres

March 6th, 2020
Ben Affleck returns and this time he's heading to the hardwood.
Well, that was a gut punch early on in the morning. Art imitating life. Ben Affleck is losing the cape and cowl for good and substituting it for a clipboard in The Way Back. We all know about his own personal struggles with alcohol abuse and that's why this film, or at least his performance, has a real shot of being nothing short of spectacular.
Who would be Ben Affleck's basketball comparison? What a question, because in The Way Back he was once a high school star and it's hard not to think about. Ben re-teams with Gavin O'Connor director of Warrior and The Accountant, and your already know this will pack a serious emotional punch. A mix between Coach Carter and Half Nelson perhaps, this just looks really good. The world hasn't had a great quote on quote sports film in a long time and hopefully this can break that streak.
You know this role probably means a lot to Affleck as he plays it close to his own chest, and it will certainly be exciting to see what he does with this material. The Way Back doesn't look like just another cliche sports film, because of the serious weight the trailer carries. In the end, it's great to see Ben branching out and trying new things and more importantly being in a film as he didn't have a theatrical release in all of 2019.
It's always great to have this man back in our lives, such a talent.
*still courtesy of Warner Bros.*
---