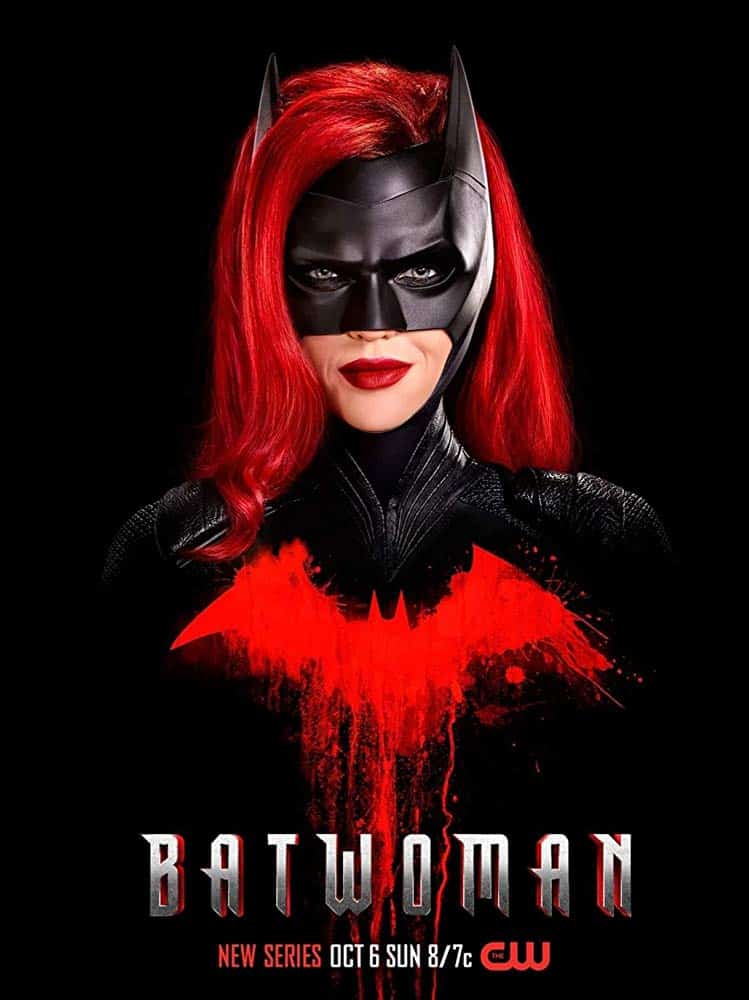 Director

Michael A. Allowitz

Writers

Caroline Dries, Natalie Abrams

Rating

TV-14

Running Time

43 minutes

Airs

Sundays 8pm

Channel

The CW, Showcase
Rating Summary
Batwoman reveals a new character in this week's mediocre episode as Kate finally let's go of someone from her past.
For our review of the last episode of Batwoman, click here.
Synopsis: Kate and Sophie must reconcile with their past, as Kate questions just how much she can trust her former lover; Kate and Luke have an encounter with an old friend; Mary grapples with the fate of the Kane family; Catherine seeks Jacob's help. (TVGuide)
At this point in the season, one would hope that Batwoman would have stepped up its game. While it hasn't been a horrible show or that every episode has been boring or uneventful, but it certainly isn't unreasonable to expect…more.
One of the glaring issues of the series is that there is simply too much going on at once. We have Kate's transition into Batwoman and keeping it a secret, her relationship with randos as well as Sophie, her dad's divorce, her real estate business, Alice/Beth, and so on and so forth. And as a result of all of this, there isn't enough story, actual plot points that are taking us somewhere.
In Tell Me the Truth, Kate deals with trying to say goodbye to Sophie and tricking her into believing that she really is not Batwoman. But before we get there, Batwoman was dealing with someone named the Rifle when the episode begins. During this scuffle, Sophie confronts Batwoman and demands that she tell Jacob her identity–otherwise, she will. Luke feels as if Kate should come clean about it too but that's a conversation for another day.
Along the way, Batwoman crosses paths with Julia Pennyworth (yes, Alfred's daughter!) while she's trying to fight with the Rifle. It appears Kate and Julia had a fling after Sophie broke her heart, and Julia is very much a part of the whole Wayne family because of Alfred.
While Julia is around, she plans to team up with Kate and kick some major ass. Honestly, the whole Julia/Kate duo has been great, they're so much better than her and Sophie. Speaking of Sophie, she and Kate meet up so Kate can ask her to keep the Batwoman secret but the homophobic restaurant owner gets in the way of that conversation.
In a flashback moment, we learn that Sophie planned on standing up alongside Kate back during their military days, but it was Kate's father who convinced her to do otherwise. Isn't really the Father of the Year is he?
All of this back and forth leads to Sophie finally telling her hubby the truth about her and Kate's past. I'm not sure why it's such a big deal but I guess it needed to happen for the purposes of the story. And while she's revealing secrets, she does indeed tell Jacob that Kate is Batwoman, in an attempt to protect her.
Kate wants so much to convince Sophie that she's not Batwoman so she has Julia wear her Batwoman outfit and shows up to throw Sophie off. Of course, Sophie was in the middle of confessing her love for Kate, but it all goes to waste. Poor thing.
Meanwhile, Alice takes a weapon that is meant to penetrate through Batwoman's suit in order to protect her sister. It's nice to see that she does have love for her sister, isn't it?
The episode falls short of expectations when the epic moment between Sophie and Kate goes down. Kate decides to put space between them, as heartbreaking as it is, and they call it quits in every way possible. It should have been this whole emotional scene but it just was a whole lot of meh.
But hey, at least Kate buys the building across the street from the restaurant with the homophobic owner. She's planning to be proud of her sexuality as she hangs up a rainbow flag in the window.
Oh, and this entire time Jacob has not been Jacob, it's been Mouse pretending to be him. But like, do we really care all that much? Nah, not really.
---
Check out my TV blog to read reviews, recaps, and much more! Be sure to follow me on Twitter, Instagram, and like my Facebook page! @watchwithreebs
If you liked this, please read our other reviews here and don't forget to follow us on Twitter, follow us on Instagram, and also like us on Facebook.