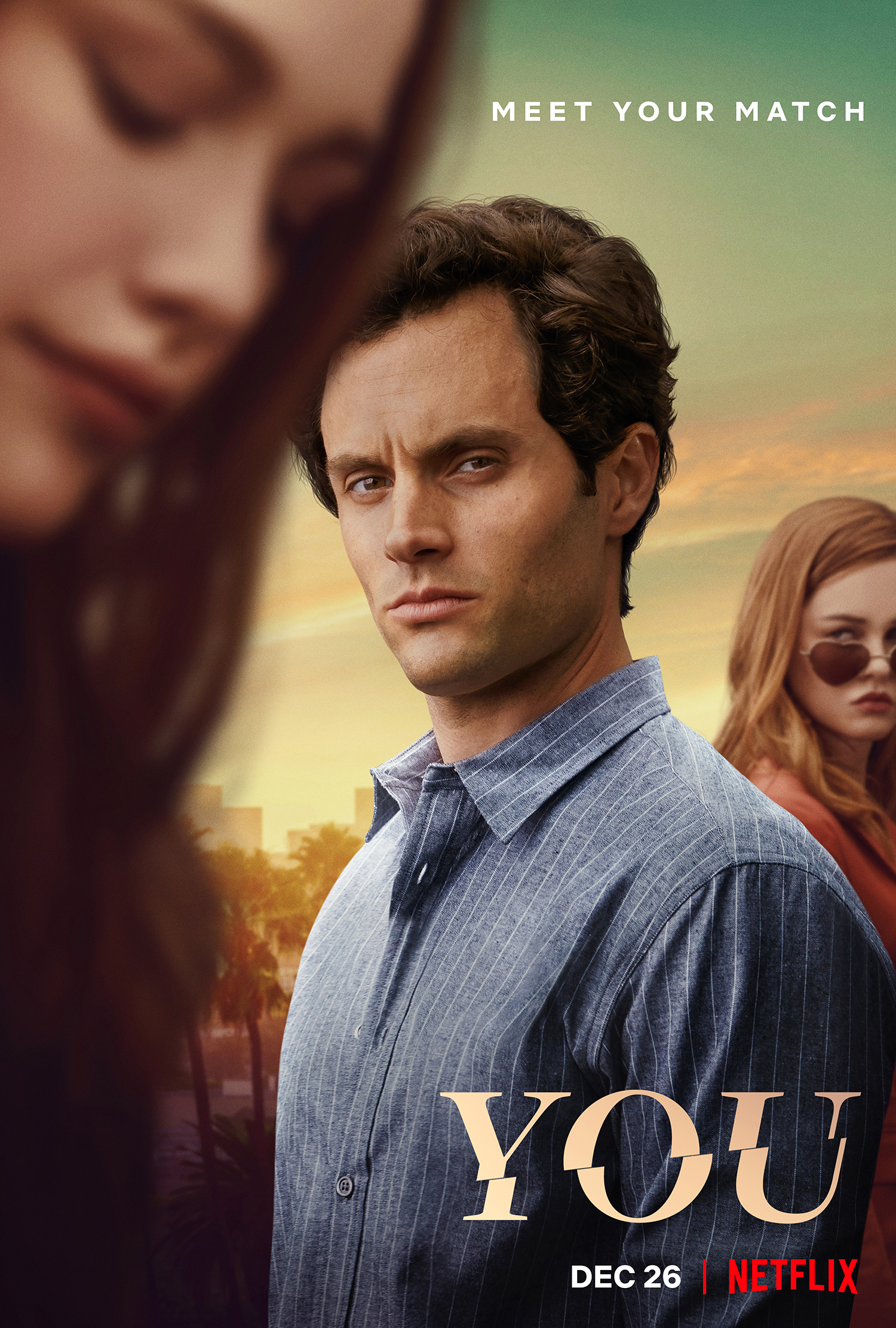 Creators

Greg Berlanti, Sera Gamble

Rating

TV-MA

Episodes

10

Running Time

453 minutes

Channel

Netflix
Rating Summary
This season of You expands the series to new heights, making for a fun, suspenseful, maniacal streaming experience that will leave viewers wanting more and more. 
For our review of season 1 of Netflix's You, click here.
Soon after You snuck onto Netflix's library back in 2018, the whole world became hooked and extremely eager for another season. Now one year later, the twistedly romantic Joe is back and better than ever. For those needing a little refresher (of course without giving too much away), the series follows a man named Joe, your run of the mill Ted Bundy doppelganger who will stop at nothing to be with the woman or women he wants.  This time around, Joe will find himself in much more bloody situations in what make for an intense, heart pumping season filled with plenty of twists and turns that are admittedly predictable but nevertheless make the season an even more interesting one to watch.
This season of You brings a much needed sense of character development to the season that without it, still would of had viewers confused after the events of season one. Not only is the writing much better this time around, so is the acting across the board. Badgley takes Joe to new heights this season, giving viewers a deeper look into the inner workings of his mind that will surely leave some with a twisted feeling in their collective stomachs while simultaneously rooting for him.
New additions to this season such as Victoria Pedretti, James Scully, and Jenna Ortega as Love and Forty Quinn and Ellie respectively prove that the series has the ability to stray away from the linear plot that made up the majority of the first season. Ortega in particular as Ellie, delivered a witty, smart mouthed, and emotionally driven performance that will definitely lead her to many future roles. That being said though, more subplots doesn't necessarily amount to a better season as some of these characters can't quite bring forth the same kind of energy as the character from last season.
While as much as the majority of subplots this season were intriguing to watch, many of them tended to go nowhere and would ultimately ended on a lackluster note. That being said, none of them were necessarily boring to watch for the most part. Even the episodes that clearly served as filler were still extremely well crafted and enjoyable. Meanwhile, the season was well-paced with no moment wasted all the way until the end. However, the biggest problem of You makes a return this season in that the end to this season is again very formulaic, ending with the same cliffhanger. With this, one can't help but wonder if season 3 of You will be the same and how long this formula can remain viable.
At the end of the day, You is a seductive and very unsettling series that certainly won't be everyone's cup of tea. It not only leaves viewers rooting for a character who makes many questionable decisions, but hoping that he makes these decisions. Featuring extremely graphic depictions of drug and gambling addiction, sexual abuse and many more discussions that are definitely not suitable for the dinner table, keep an eye out for trigger warnings. That being said, viewers who can tolerate all of these will surely be treated to a great binging experience.
---
Follow me on Twitter and Instagram and check out my Letterboxd.
Don't forget to follow us on Twitter and Instagram and like us on Facebook.