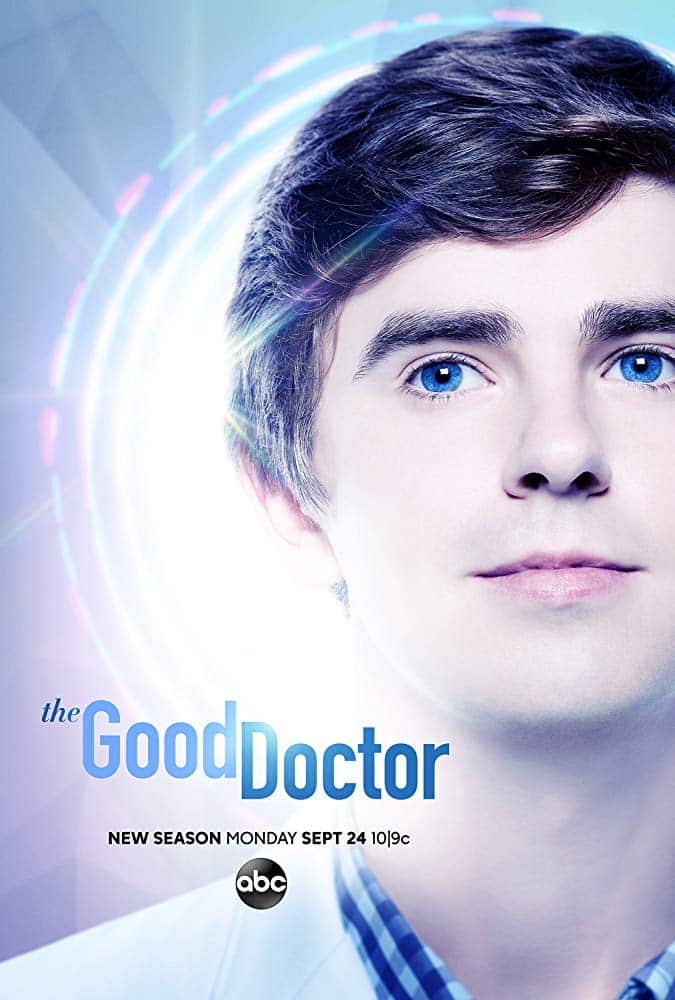 Director

Nestor Carbonell

Writers

Liz Friedman, Tracy Taylor

Rating

TV-14

Running Time

41 minutes

Airs

Mondays 10pm

Channel

ABC, CTV
Rating Summary
Mutations was an excellent episode of The Good Doctor that would hit all the write notes across the board with a compelling story brought to life by great writing and performances.
For our review of the last episode of The Good Doctor, click here.
Synopsis: The doctors must treat a 25-year-old runner who is suffering from severe swelling; two 16-year-old cancer patients are dating; Dr. Shaun Murphy and Dr. Carly Lever work toward intimacy. (TV Guide)
It's not often that we find an episode of The Good Doctor that is hitting on all cylinders but this week's episode did.
Mutations started with Carly moving out but also warning Murphy about his relationship with Carly. Meanwhile at the hospital, a teenage patient named Ryan (David Iacono) was waiting to hear about a tumor on his kidney but it disappeared during imaging. This news would however be interrupted once Ryan's girlfriend (who he met during chemo) Alyssa (Alyssa Jirrels) who suffered a seizure. Also, a runner named James (Thomas Cadrot) suffered from a severely swelled leg. His lymphatic system was out of whack. Glassman was concerned about the side effects of Reznick's arthritis medication because it upset her stomach. This would happen at the most inopportune time as she was in a bathroom stall puking while James' lungs were filling up with liquid.
Alyssa's brain tumor had resurfaced and became a type 3. However, her concern was whether she could go to the prom with Ryan. As Browne often did, she became enamored with Angie and Ryan. Melendez wanted Glassman, a neurosurgeon, consulting on the case. Meanwhile, Angie's mom wanted to keep Ryan away from her (though Browne would obviously try to butt in but Melendez encouraged her). Browne staged a prom for Angie and Ryan (Angie's mom showed up and left it when she saw that her daughter was happy). Angie's brain surgery was unsuccessful as the doctor's couldn't remove the tumor. Once back in her room, she suffered from another seizure for which she would not recover from (Ryan embracing her mom was nice).
Murphy and Carly would finally get to work together on a case (but they would also work on their intimacy issues). He brought her lymphatic fluid to test. Because of James' genetics, the doctors would need to find the right medication to use or he would drown on the inside. Lim wanted Carly to stay on the case (making up for Reznick's presumed absences) which was an adjustment for her (she was getting a little too invested but Murphy helped cheer her up). She and Murphy would get to work closely together running a genetic experiment using zebra fish, testing possible drugs on them (Browne showed up to ask Murphy how he felt after his father died by relating it to her situation with her mother but he didn't think about him). Carly's idea worked.
In other news, Reznick wanted to write a paper with Andrews. Meanwhile, the episode ended with Reznick agreeing to try another arthritis medication while Melendez consoled Browne about the case with a little therapy and running and Murphy and Carly really getting intimate.
As mentioned, everything here worked as the episode hit all the right beats emotionally and was compelling to watch as everyone brought it.
---
If you liked this, please read our other reviews here and don't forget to follow us on Twitter, follow us on Instagram, and also like us on Facebook.