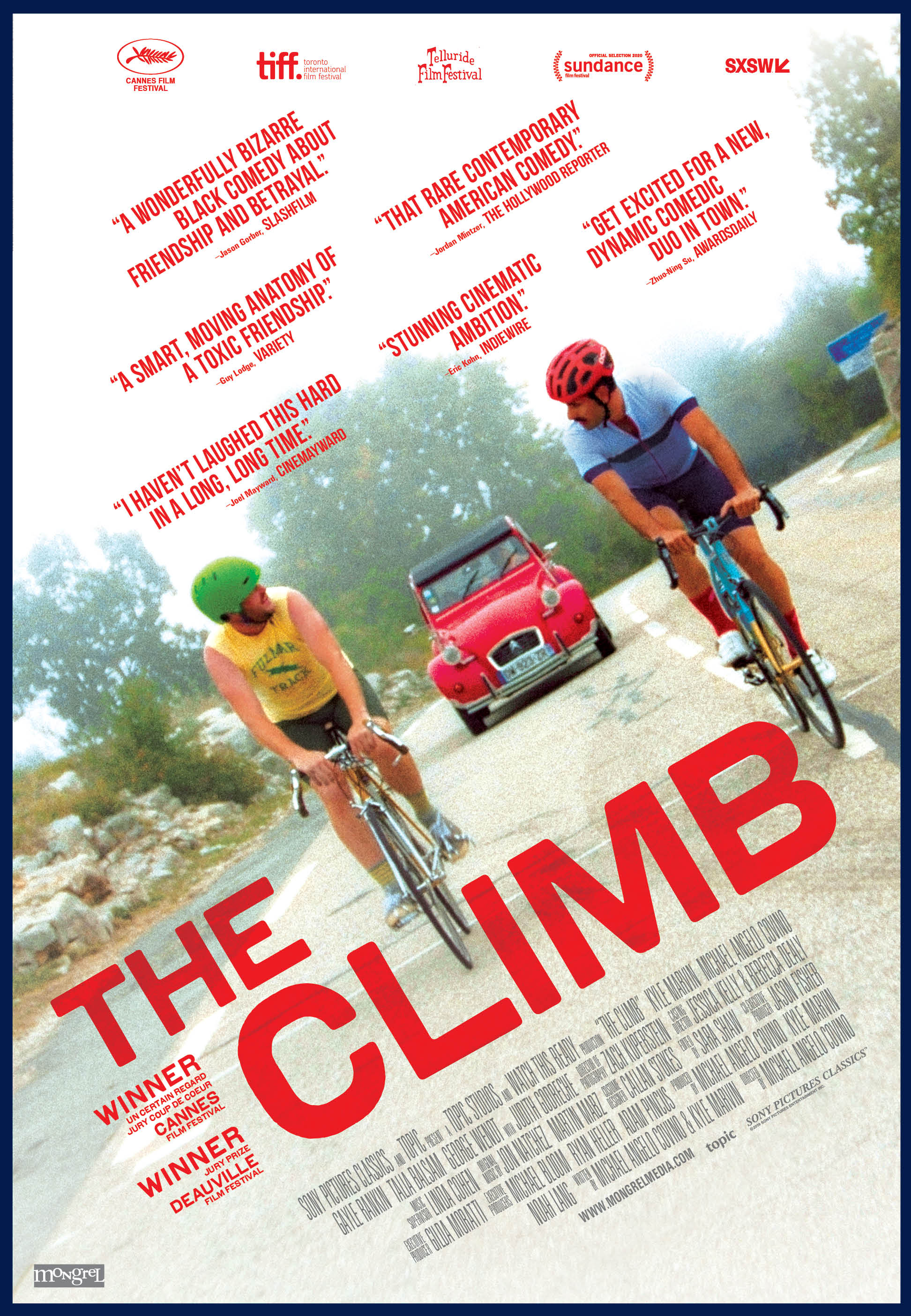 Starring

Michael Angelo Covino, Kyle Marvin, Gayle Rankin

Writers

Michael Angelo Covino, Kyle Marvin

Director

Michael Angelo Covino

Rating

R (United States)

Running Time

94 minutes

Release Date

April 3rd, 2020
Rating Summary
The Climb is a technically impressive and entertaining buddy dramedy that thrives off the dynamite chemistry of Michael Angelo Covino and Kyle Marvin.
This will be one of many reviews during this year's Sundance Film Festival, to keep up with our latest coverage, click here.
Sometimes the most simple ideas are the most effective. The Climb, based on the short of the same name, is a compelling and hilarious dramedy told over a series of one-shot chapters. The one-shot nature of the film is unrelenting as it doesn't give the characters a break, capturing them in a more raw and intimate way and making it easier to connect with them. This film was definitely as its name suggested as it followed a pair of best friends named Mike (Covino) and Kyle (Marvin) and their complicated friendship over the course of a few years. While their friendship was arguably illogical on Kyle's end, maybe what kept them together was pity and some diluted sense of loyalty despite everything else.
The cinematography may be great but in the end, what makes The Climb work was the relatability and likability of Mike and Kyle in spite of their faults. It became abundantly clear that they were meant for one another. Kyle was the prototypical pushover good guy while Mike was the screw-up who kept getting himself in trouble despite questionable intentions. The way that they played off of each other was fun to watch because of the dynamite chemistry between Covino and Marvin who also delivered solid performances in their own right (it didn't exactly hurt that they wrote the film and the former directed it).
At the end of the day, The Climb is certainly that but it is also one worth taking.
*still courtesy of Sony Pictures Classics*
---
If you liked this, please read our other reviews here and don't forget to follow us on Twitter or Instagram or like us on Facebook.