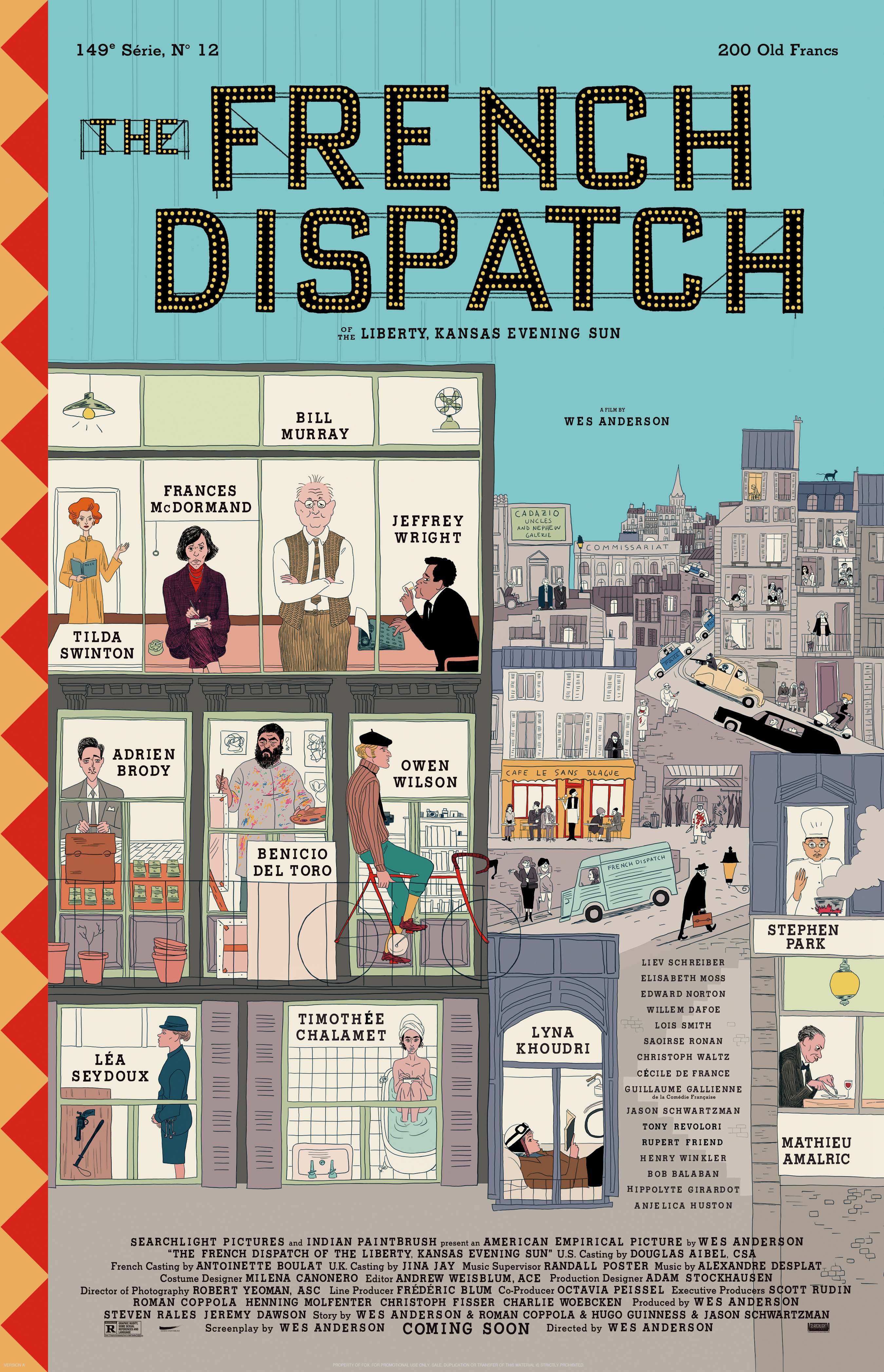 Hop into the wonderful mind of Wes Anderson once again with The French Dispatch, as his latest film looks as zany as ever.
You'll need to watch this trailer multiple times just to catch everything. First and foremost to truly get a grasp on what the heck is actually going on and secondly to count the number of famous faces you can spot. Both great reasons to watch this delightful little trailer again. We all know that Wes Anderson has a certain style and flare to his work. His craft is unique and truly stands on its own and The French Dispatch looks to be no different.
This is a smorgasbord of talent on screen here. They even had a nice joke when referring to the amount of people that will ultimately pop up in the film. Most importantly Bill Murray of course! The story seems to feature a whole lot of interconnecting stories that centres around a love letter to journalism.
This trailer was a ton of fun, it's just so refreshing seeing his new work, because of how it stands out so much and so much on its own. Whenever Wes Anderson makes a film you expect his cast to be diverse and deep. That's what usually makes his movies so entertaining, you get to see all these actors who probably under any other circumstance wouldn't be sharing the screen together. But somehow he manages to get them all in the same movie. Wes always manages to get the best out of people, even if they only have one scene. Expect this to make some noise next year at the Oscars. Check out some first look images below.
*still courtesy of Searchlight Pictures*
---
If you liked this, please read our other reviews here and don't forget to follow us on Twitter or Instagram or like us on Facebook.