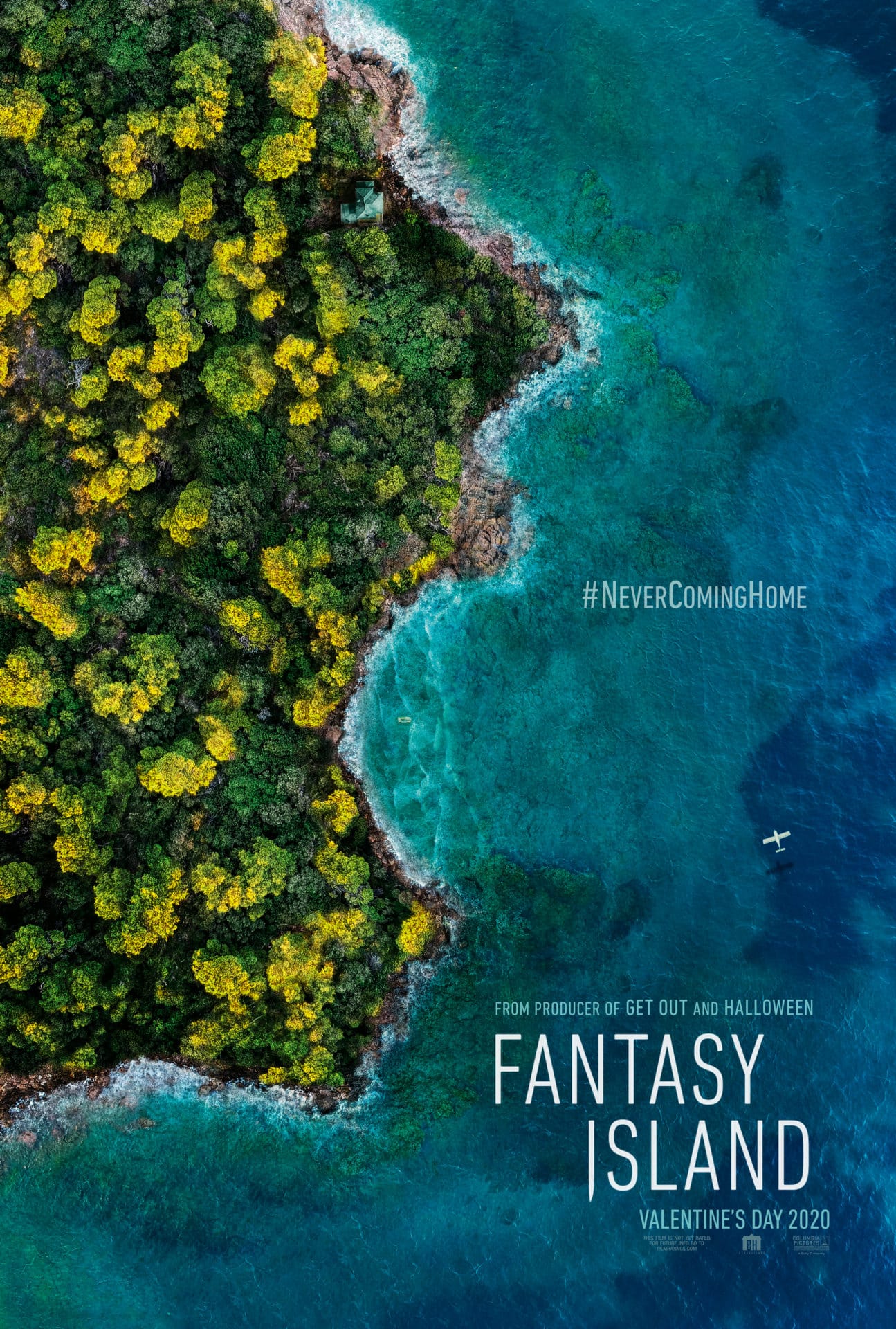 Starring

Lucy Hale, Maggie Q, Michael Peña

Writers

Jillian Jacobs, Christopher Roach, Jeff Wadlow

Director

Jeff Wadlow

Rating

14A (Canada), PG-13 (United States)

Running Time

110 minutes

Release Date

February 14th, 2020
Rating Summary
Fantasy Island proves old concepts may have potential, but too many shifts of tone make for a lackluster experience.
Valentine's Day weekend has proven to be one of the busiest weekends at the box office as studios drop potential date night offerings. This year, Sony Pictures and Blumhouse hope to cash in with their newest offering, Fantasy Island, serving as an adaptation of the once popular TV show that no one under the age of 40 has ever heard about. This time around, the tables are turned on five unsuspecting young people as they arrive on a mysterious island where their fantasies soon turn into nightmares. Unfortunately, the film itself is a mixed bag. Though it shows potential along the way, too many bumps turn it into an annoying yet still somewhat enjoyable watch.
For starters, the film is visually stunning. Shooting on location in the beautiful land of Fiji makes Fantasy island pleasing on the eyes with an array of tropical and exotic shots and colors which contrast the overall dark subject matter to a tee. This is not limited to the costume design that perfectly coincides with the islands theme at first glance. Meanwhile, Peña steals the show in extremely-limited screen time as Mr Roarke, the overseer of the island. Jimmy O. Yang and Robbie Jones surprised as the two spring breakers, showing great chemistry on screen even though there energy occasionally went against the film's intended tone. Finally, Hale and Q deliver average performances as Melanie and Elena respectively, but it must be said that Hale has certainly improved since the debacle that was 2018's Blumhouses's Truth or Dare. Michael Rooker also manages to bring his many talents to the screen, although in limited screen time as Morgan.
In the end, what separates Fantasy Island from Blumhouse's other films was its diversity and its tackling of current issues. Where the film lacks is almost everywhere else. It's biggest problem, however, was its lack of direction. With so many directions, the film does not limit itself to the genre of horror with typical jump scares, its attempts at comedy saw its humor fall flat, and its attempts at drama come short due to a blatant disconnect with its characters as it fulfilled all of the characters' insanely polarizing so called fantasies. In general, while some twists are fun, that fun is lessened when a film overrelies on them, hoping to keep audiences on the edge of their seats. In this case, the twists were annoying and half barely made sense. By the end, it was fairly evident that the entire first half could have been cut and the ending would still have made sense while cutting out most of the twists would have resulted in a much easier to follow final product.
Other than a few references to the original television series, Fantasy Island will surely disappoint fans of the television series which could have lead to a whole other demographic viewing the film. It is clear this film is aimed at a mostly teen audience thanks to its softer scares leading to a limiting 14A/PG-13 rating. Though at the end of the day, this won't be the next big film to rush to the theatre for and one that is surely going to bomb at the box office. It honestly isn't even worth a rental. Despite this, it doesn't mean the film isn't worth watching. Check it out when it comes to streaming services as some may audiences may enjoy the film for its diversity of characters and also its genre experimentation. 
*still courtesy of Sony Pictures*
---
Follow me on Twitter and Instagram and check out my Letterboxd.
If you liked this, please read our other reviews here and don't forget to follow us on Twitter or Instagram or like us on Facebook.