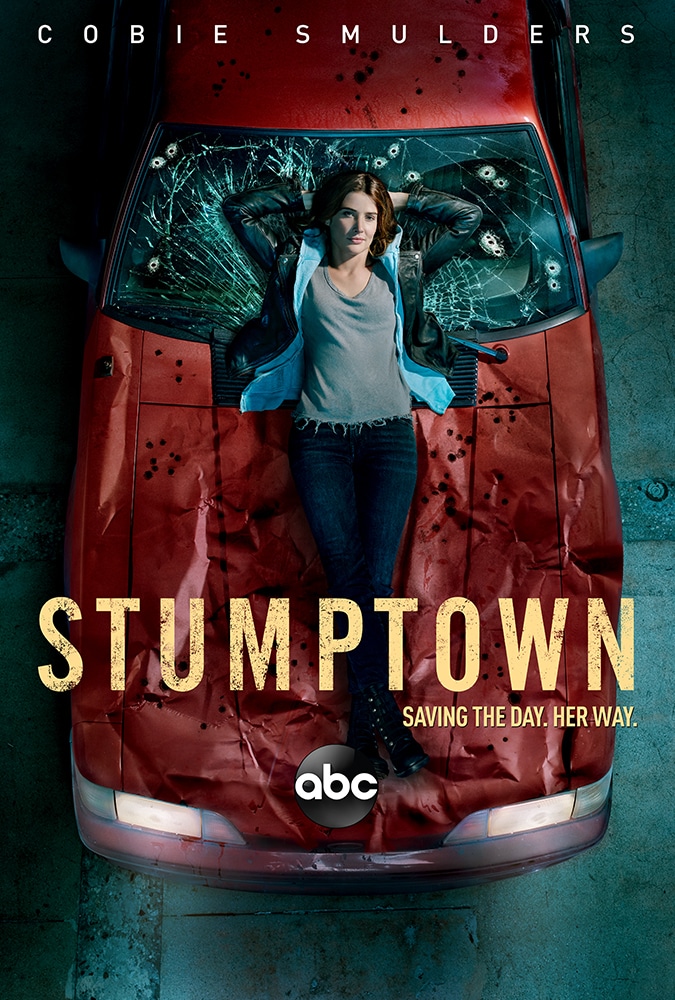 Director

Alex Zakrewski

Writers

Ariel Hall, Nicholas Wootton

Rating

TV-14

Running Time

44 minutes

Airs

Wednesdays 10pm

Channel

ABC, CTV
Rating Summary
The Dex Files forgoes the case-of-the-week and continues this latest serialized storyline involving Dex's army past and was all the better for it. The other stuff was hit or miss.
For our review of the last episode of Stumptown, click here.
Synopsis: Dex's former client introduces her to Maj. Elders, who has information about Benny's death; Dex investigates a potential cover-up involving Benny's unit in Afghanistan; Hoffman and his partner work on a sting operation. (TV Guide)
This new episode of Stumptown saw Dex forgoing a case and doing things for herself after the Benny revelation at the end of the last episode. Now that's an actually interesting subplot. Meanwhile, the other characters had to be doing things as well, bringing a pair of detectives together while driving two other people apart, but whatever.
The Dex Files began with a flashback to the moment Dex met Benjamin Blackbird (Sam Marra) after she got denied access into a club (we would get more flashbacks of them throughout the episode to show how much of a good guy he supposedly was). In the present, Jeremy took Dex to see Major Elders (Michael Beach), a man who told her that Benny was the target of the bombing thus proving that it wasn't her fault. She wanted to know more but that was all that the major was willing to give as the case was still classified though that obviously would not be enough for her. Meanwhile, Hoffman and his partner, detective Kara Lee (Fiona Rene) were running a sting operation in a swingers club to catch a woman. Hoffman just happened to see Tookie's wife. Also, Grey's father called to ask for them to meet since he was going to be in Seattle for his son's baseball tournament (Dex encouraged him to give his father a chance). Though he was on edge, his father never showed up.
To get some info, Dex met up with a former army friend named TJ (Eric Ladin) who was not the most forthcoming though his expensive house was definitely suspicious. She tried to ask Hoffman for help but those kind of matters were certainly above his pay grade. Dex then took matters into her own hands by tracking Elders to a hotel and unsuccessfully hacking his laptop. Fortunately for her, she got the information she was looking for anyway (she also bugged the room). Meanwhile, one of the men Hoffman apprehended just happened to be an IT guy for the DND (and could get her some of the information she was looking for under threat of blackmail of course). Benny's unit may have been dirty and was under investigation. Though she thought he wanted to propose to her in the moments before he died, he was trying to blow the whistle on his unit which may have led to his death. Also, Tookie did not like that Hoffman did not tell him about his wife's indiscretion right away.
Not believing relationships with fellow cops in the long term kept Hoffman and Lee apart but that would only last so long as they became much more than partners. Meanwhile, the episode ended with a pair of consolations where Grey tried to help Tookie with his marriage trouble and Ansel tried to cheer Dex up about Benny. Finally, Dex got news from the IT guy that the army was watching her and Benny. When she broke into TJ's house to confront him, someone had already gotten to him first though also waited for her to take her hostage.
This serialized storyline is much better than the procedural case-of-the-week episodes. Hopefully Dex will get to the truth without any collateral damage. Maybe this storyline will lead up to the end of the season? Will Sue Lynn Blackbird finally appear in more episodes? Who knows?
---
If you liked this, please read our other reviews here and don't forget to follow us on Twitter, follow us on Instagram, and also like us on Facebook.