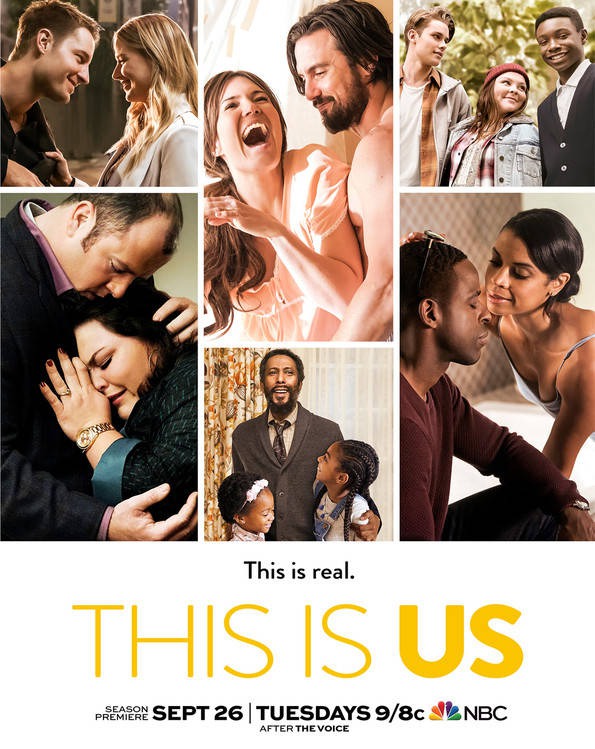 Director

Ken Olin

Writer

Dan Fogelman

Rating

TV-14

Running Time

45 minutes

Airs

Tuesdays 9pm

Channel

NBC, CTV
Rating Summary
The season 4 finale of This Is Us delivers an impactful, heartbreaking conclusion to one heck of a rollercoaster ride.
For our review of the last episode of This Is Us, click here.
Synopsis: The Pearsons gather to celebrate baby Jack's first birthday. (IMDb)
Um, wow, This Is Us just gave us one hell of a season 4 finale and this reviewer is still processing everything that happened. It was explosive, emotional, and everything in between, and it was just…flawless.
There's a lot to talk about so let's see if we can get through everything in a coherent manner. The finale is part two to the season 4 premiere that introduced us to a series of strangers whose identity we came to know over the course of the season. One of the biggest curveballs was finding out the famous singer was actually Toby and Kate's son, Jack. In the premiere, we saw him fall in love and get married, and in the season 4 finale, we learn his wife is pregnant–and gives birth to a girl. We meet another stranger that is looped into Jack's story–a woman named Hailey (Adelaide Kane). We're introduced to Hailey as a museum curator whose coworker is into her. Towards the end of the episode, we see Hailey rush off somewhere. Where was she going? To visit her brother's newborn child. A brother named Jack! Are you connecting the pieces here?
If not, I don't blame you. During the finale, Toby and Kate are celebrating Jack's first birthday and they sneak away to visit the NICU where Jack stayed when he was first born. During this visit, Toby confessed that he wanted another child, someone for Jack to grow up with just like Kate had. And thus the decision to adopt emerges. Any guesses to who that baby grew up to be? You guessed it–Hailey. Don't you just love these connections?!
The finale was something worth looking forward to because it was building up to Randall and Kevin's fallout. As we saw last week, Randall emotionally blackmailed Rebecca into agreeing to the clinical trial. But when they all gather for Jack's birthday, to prevent a huge argument, Rebecca plays it off as if was her idea. Of course, Kevin knew something shady was up, and after questioning Rebecca, he realized Randall was to blame. Then comes the worst possible fight we've ever seen on This Is Us. The two brothers shared some very harsh words with one another that surpassed the issue at hand. But I have to say–Kevin, you were harsh. And I'm not sure there is any coming back from this.
However, the flash-forward with a very old and sick Rebecca hints at the fact that the brothers might have reconciled at some point. Not sure how long this feud lasts, but there is some hope. And speaking of the flash-forward, we finally meet Kevin's kids–a daughter and a son. It's still unclear who he is with, but in the middle of his fight with Randall, he finds out Madison is pregnant. Yes, Madison, Kate's best friend. To regress a little bit, one of the other strangers we meet during the episode is a man with his daughter and their horse. Turns out, this man is an OB-GYN doctor–Madison's OB-GYN doctor, that is. This is how we find out Madison is pregnant (I totally called this earlier in the season!), and he's the one that convinces her to give Kevin a chance and tell him about the pregnancy.
Unfortunately, Madison shows up right in the middle of Randall and Kevin's fight and Kevin has to process her news very quickly while telling Randall he regrets the day Jack and Rebecca brought him home (ouch!). But he's all in, folks. KEVIN IS GOING TO BE A FATHER. However, the age of the kids from the flash-forward don't match the twins (yes, twins!) Madison is supposed to have. Plus, we see a glimpse of Sophie in New York City looking at Kevin's cologne ad. So, are these kids the ones Madison has or Sophie's or someone else's? There had to be a reason for that, right?
That's a wrap on season 4, folks. It was an emotional (and amazing!) one and unfortunately it's already over. I wasn't ready for it but alas, we must sit tight and wait for season 5.
Did you love season 4 as much as I did?
---
Check out my TV blog to read reviews, recaps, and much more! Be sure to follow me on Twitter, Instagram, and like my Facebook page! @watchwithreebs
If you liked this, please read our other reviews here and don't forget to follow us on Twitter, follow us on Instagram, and also like us on Facebook.