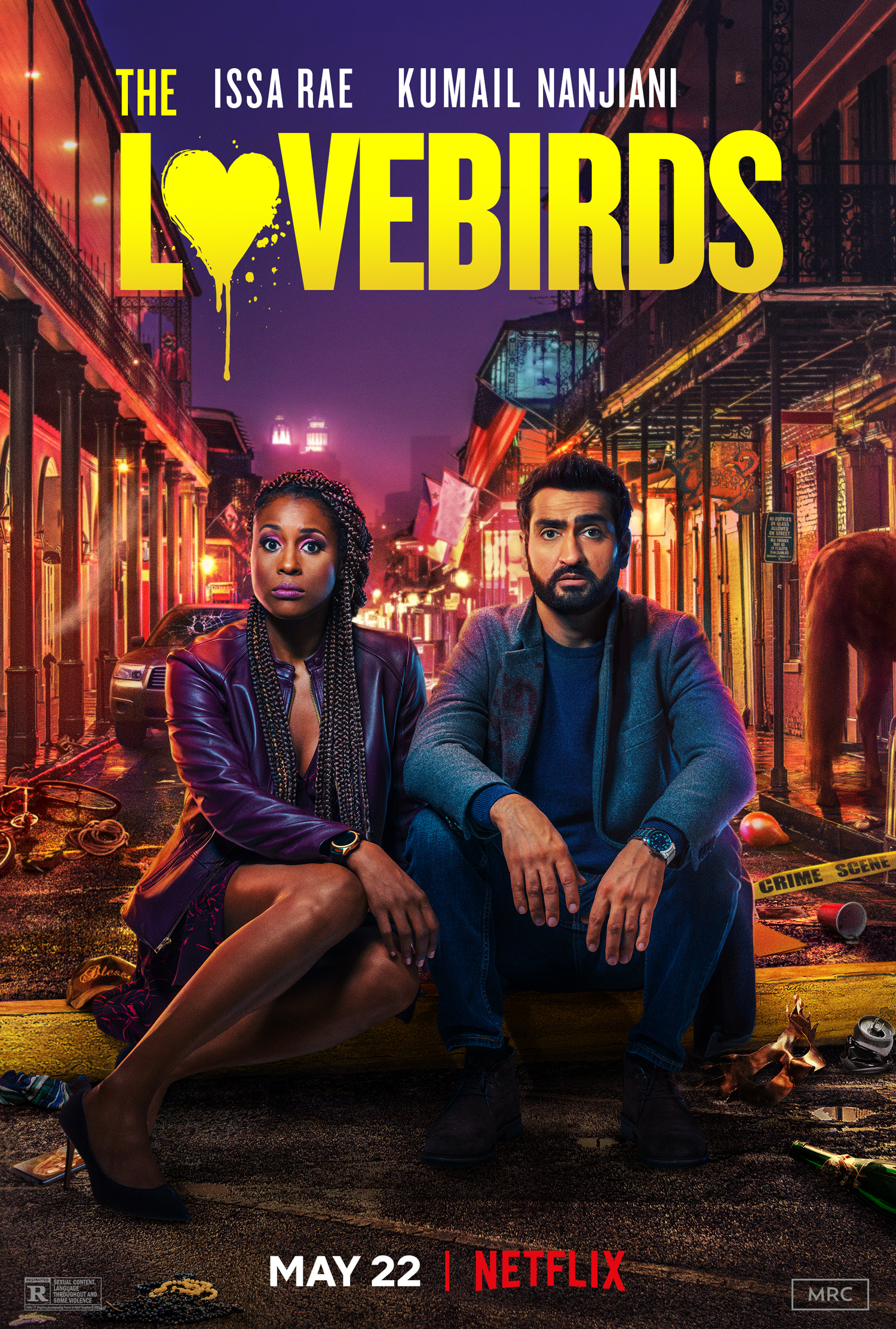 Starring

Issa Rae, Kumail Nanjiani, Paul Sparks

Writers

Aaron Abrams, Brendan Gall

Director

Michael Showalter

Rating

R (United States)

Running Time

86 minutes

Release Date

May 22nd, 2020 (Netflix)
Rating Summary
Dan: The talent involved do a solid job at elevating The Lovebirds in a way that's fairly fast paced and funny but is unfortunately brought down by a lackluster third act. Jaeden: On a solely "enjoyable or not" basis it's safe to say that The Lovebird's eccentric and slick comedy will suffice for a worthy watch.
Check out our latest double take review of Netflix's The Lovebirds, featuring two different capsule reviews from Dan and Jaeden.
---
Dan
The Lovebirds was one of the first major casualties from COVID-19's strike against the cinema industry which was quite unfortunate seeing that this is definitely a film that's would surely be improved in a crowd setting.
This is in part because of how fantastic the two leads are – Kumail Nanjiani and Issa Rae have quite different comedic tendencies, but they blend them together in such a fascinating way as Jibran and Leilani. A lot of the humor within The Lovebirds is definitely more intellectually stimulating and clever than you'd expect from a raunchy studio comedy. Meanwhile, their delivery and chemistry definitely contributes to that.
Michael Showalter definitely has plenty range – from farce like Wet Hot American Summer to true emotionally driven storytelling with The Big Sick. With The Lovebirds, he blends these two styles together quite well. Although the journey these characters end up on is really far fetched, the film still has quite a bit to say which is certainly admirable.
In the end, The Lovebirds is definitely silly, which is often times a good thing – but the kind of silly that is best experienced with a group of friends. For those looking for a virtual group watch movie for these troubled times, this one is definitely a great choice – but it isn't exactly the first choice to pull up on Netflix to watch by yourself.
---
Jaeden
On a grand scale, The Lovebirds is your typical studio comedy. It's got the humor, the pop culture references and everything else in between. But what makes the film stand out in comparison to other recent studio comedies are its extremely driven performances from its two leads Kumail Nanjiani and Issa Rae. Both of these talented performers give their absolute full dedication to their roles of Jibran and Leilani and it truly pays off by the end.
Meanwhile, something else that truly stands out in The Lovebirds was its high sense of self awareness. The writers take advantage of the film's silly premise in a way that's self aware and modest, taking its over the top and wacky tone and executing situations within the plot in such a manner that never took itself too seriously. At times, it's almost as if the film is genuinely playing off other murder-movie tropes found in last year's Queen and Slim.
Where The Lovebirds does start to fizzle out however, is in its third act. Too many twists and bizarre situations start to slow down the film's natural flow and turn the film into a more predictable one. At the end of the day, It's unfortunate that the film is being distributed via Netflix as it would have been a great movie going experience. Everything from its plot to its leads scream box office hit. Nevertheless, wherever this film is watched, viewers are bound to be treated to a fun, wacky adventure with lots of laughter along the way.
*still courtesy of Netflix*
---
Follow Dan on twitter @daniel_azbel and on letterboxd @danthemovieman.
Follow Jaeden on Twitter and Instagram and check out my Letterboxd.
Don't forget to follow us on Twitter or Instagram or like us on Facebook. Also subscribe to our YouTube channel.