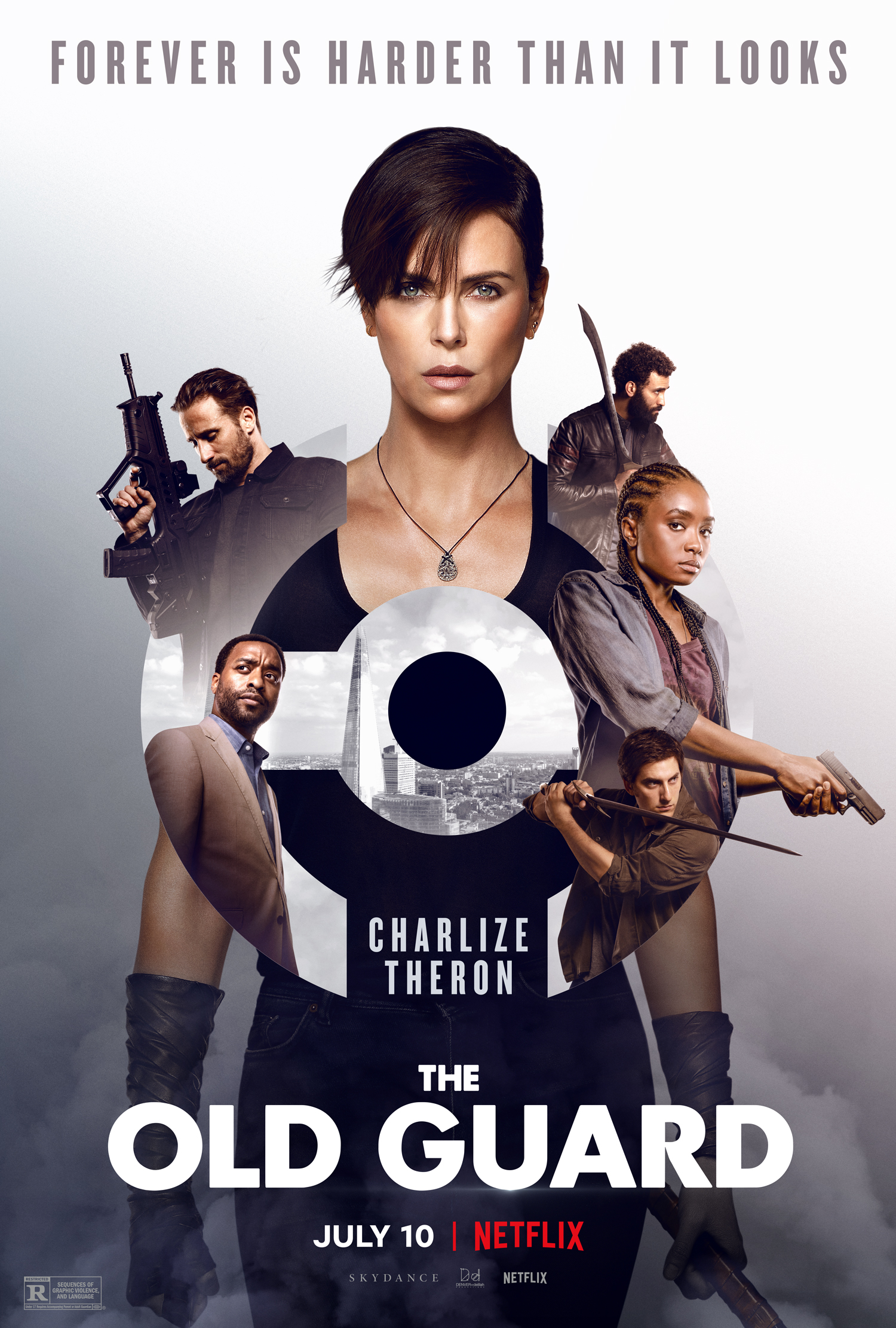 Charlize Theron plays an immortal assassin in the upcoming Netflix movie that will surely fill the void until theatres can open up again. Check out the official trailer of Netflix's The Old Guard, above, coming to Netflix July 10th.
---
What happens when you mix a deadly assassin with someone who can not die? Simple really, you get one heck of a killing machine and that is exactly the premise of Netflix's new action, The Old Guard, based on the widely popular graphic novel. Netflix is trying its best to help us all fill the massive hole in our hearts while movie theatres remain closed.
When you are hard to kill, in fact when you cannot be killed, you will have lived a long and tiresome life. Saving people throughout human history all while recruiting new members to your little squad. The trailer is jammed packed with action, all while not disclosing too many details about what makes these people immortal. It just feels like a movie that would be dumped into the January slot if it were being released in the theatres. Bloodshot comes to mind in that it has a ton of action and its watered down with a murky plot and some shotty acting.
That's why it makes this such a perfect Netflix movie, it will be watched by a ton of people, and you don't really need to set your expectations too high. It just feels like we have seen this kind of movie a hundred times before, and the only real saving grace is a leading lady like Charlize Theron, who always gives her best and has proven she can be a total badass in movies like Atomic Blonde and the recent Fast and Furious movies. This has the classic watch it and never think of it again kind of vibe, and right now that's all the world really needs.
Film Release Date: July 10, 2020
Director: Gina Prince-Bythewood
Screenplay By: Greg Rucka
Based on the Graphic Novel Series By: Greg Rucka and Illustrated by Leandro Fernandez
Produced By: David Ellison, Dana Goldberg, Don Granger, Charlize Theron, AJ Dix, Beth Kono, Marc Evans
Cast: Charlize Theron, KiKi Layne, Marwan Kenzari, Luca Marinelli, Harry Melling, Van Veronica Ngo, with Matthias Schoenaerts and Chiwetel Ejiofor
*still courtesy of Netflix*
---
Don't forget to follow us on Twitter and Instagram and like us on Facebook. Also subscribe to our YouTube channel.