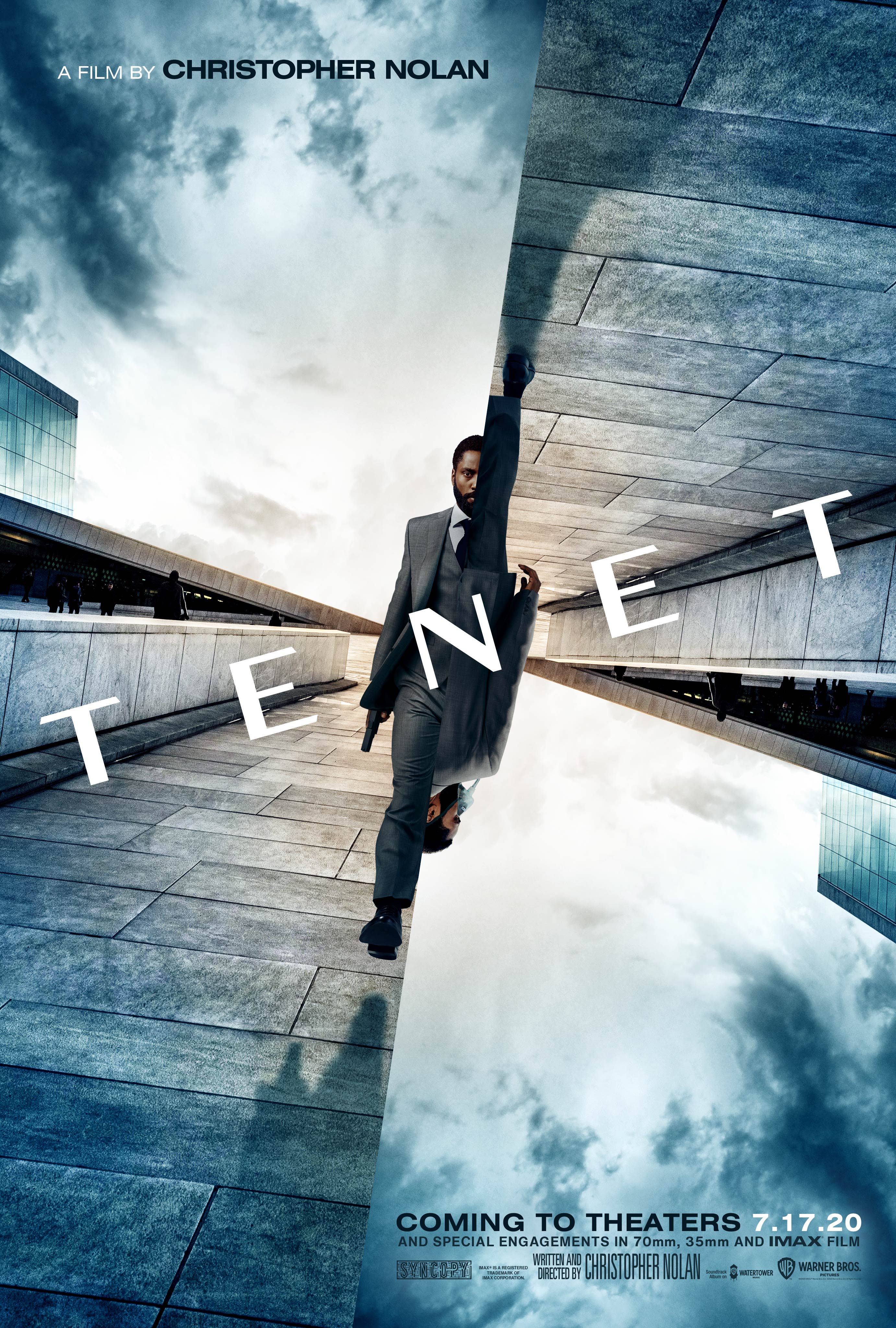 After 5 months of radio silence, the latest trailer for Christopher Nolan's highly-anticipated, original action blockbuster TENET, premiered within the video game Fortnite last night.
First of all, coming from the director famously known for preserving a classical-style of cinematic exhibition (hell, the trailer for the first film even ended with a message telling fans to "see the trailer in theatres for maximum effect", it felt like a step in the other direction for Nolan to have the next trailer premiere in such a kid-friendly video game.
Nevertheless, our third look at the time-inversion thriller has arrived and it looks promising as ever. After seeing the prologue for the film in theatres attached to select The Rise of Skywalker IMAX screenings and the teaser trailer, I was hooked into this film.
The first two pieces of marketing we received back in December portray a reality in which time-travel (or as Nolan likes to call it, time-INVERSION) exists. This method of time travel works as follows: you walk into the time machine, and you enter a mirrored-reality in which time physically moves backwards this includes clocks, cars, people, voices, everything… backwards. Except you! Thus positioning an individual to potentially get away with the perfect crime. This information was all speculatory over the last five months, and while Nolan barely adds any new information in the trailer, this new trailer confirms all those theories, in the most badass manner possible.
TENET was filmed with IMAX and 70mm cameras, positioning it to be one of the highest-resolution films we will be seeing all year. Nolan's IMAX footage here looks fantastic, there appears to be many action set-pieces, all done with practical effects (the plane sequence briefly teased at the very end of the trailer looks insane!).
I'm incredibly excited to see up-and-coming actors John David Washington, Robert Pattinson, Elizabeth Debicki, and many more be given such an entirely massive blockbuster to set an impression in. All three of these actors are so incredibly talented so I'm excited to see them all work in what appears to be one of the most unique and exciting looking action films in recent memory, directed by no one other than the master himself, Christopher Nolan would be a huge understatement.
Whenever we see this film, whether that be in the middle of July, later, or much much later, I'll be there the second I get a chance to (I just hope it's safe to do so).
---
Follow my site whatshouldwesee.blogspot.ca and follow me on Twitter @izmebenji.
Don't forget to follow us on Twitter and Instagram and like us on Facebook. Also subscribe to our YouTube channel.