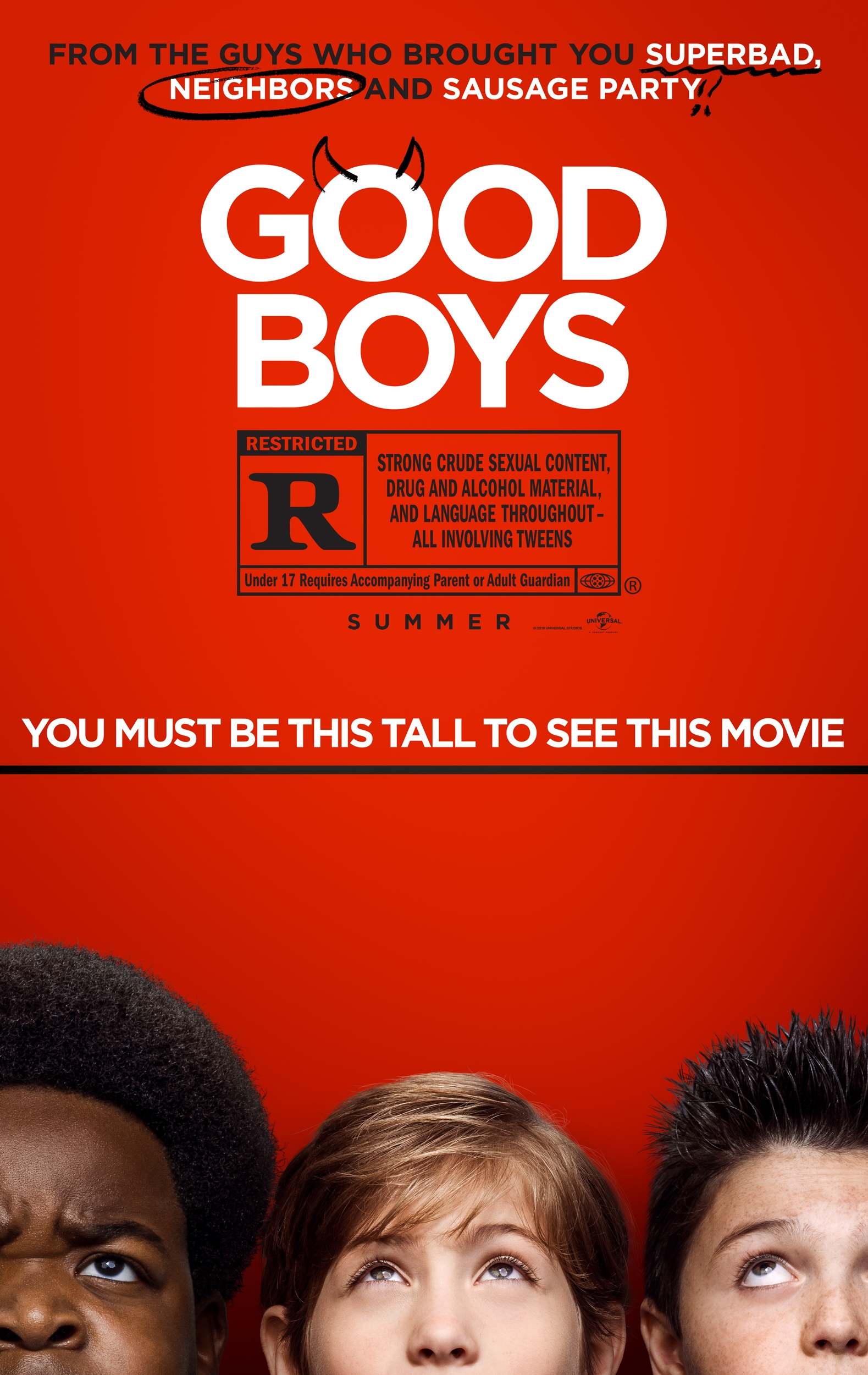 Starring

Jacob Tremblay, Keith L. Williams, Brady Noon

Writers

Lee Eisenberg, Gene Stupnitsky

Director

Gene Stupnitsky

Rating

14A (Canada), R (United States)

Running Time

89 minutes

Release Date

August 16th, 2019
Rating Summary
Good Boys was a hilarious comedy that was much better than its premise potentially gratuitous implied. The story may be predictable but it was still a blast to watch thanks to the great performances of Tremblay, Williams, and Noon and their excellent chemistry.
This will be one of many reviews during this year's SXSW Film Festival, to keep up with our latest coverage, click here.
Good Boys is a type of film that is best to go into blind (watch the above trailer at your own risk as it pretty much gives the whole movie away). While it's easy to assume that it will just be a bunch of 12-year-olds swearing for 90ish minutes, the film is not nearly as gratuitous or mean-spirited as it seems. At no point does the premise get old as it consistently provides plenty of laughs throughout its running time. It fully takes advantage of all of its 95 minutes with every joke working to advance the plot. There are definitely parallels here to Superbad and the Hangover films just to name a few as these kids would find themselves in a series of precarious situations.
Good Boys follows a group of three 12-year-old boys named Max (Tremblay), Lucas (Williams), and Thor (Noon), who referred to themselves as "The Beanbag Boys". Their naivety would be apparent after being invited to their first kissing party. While trying to learn how to kiss, their subsequent bad decisions would simply get them in more and more trouble due to, without giving anything away, their lack of knowledge of things that a 12-year-old probably should not know. This fact would provide the most laughs though on the other side, many will surely be offended by this.
The best part of Good Boys was the performances of Tremblay, Williams, and Noon as Max, Lucas, and Thor respectively and their excellent chemistry. They were very believable as the group of friends and were a blast to watch together. The film would give each young actor an equal amount of time to shine. While Tremblay is the biggest name out of the three, Williams and Noon will definitely surprise. Their comedic timing was on point as each were hilarious. What made them even more impressive was how they single-handedly carried the film, getting the bulk of the screen time.
Good Boys will certainly won't be for everyone, it is definitely worth checking out.
*still courtesy of Universal Pictures*
---
If you liked this, please read our other reviews here and don't forget to follow us on Twitter or Instagram or like us on Facebook.