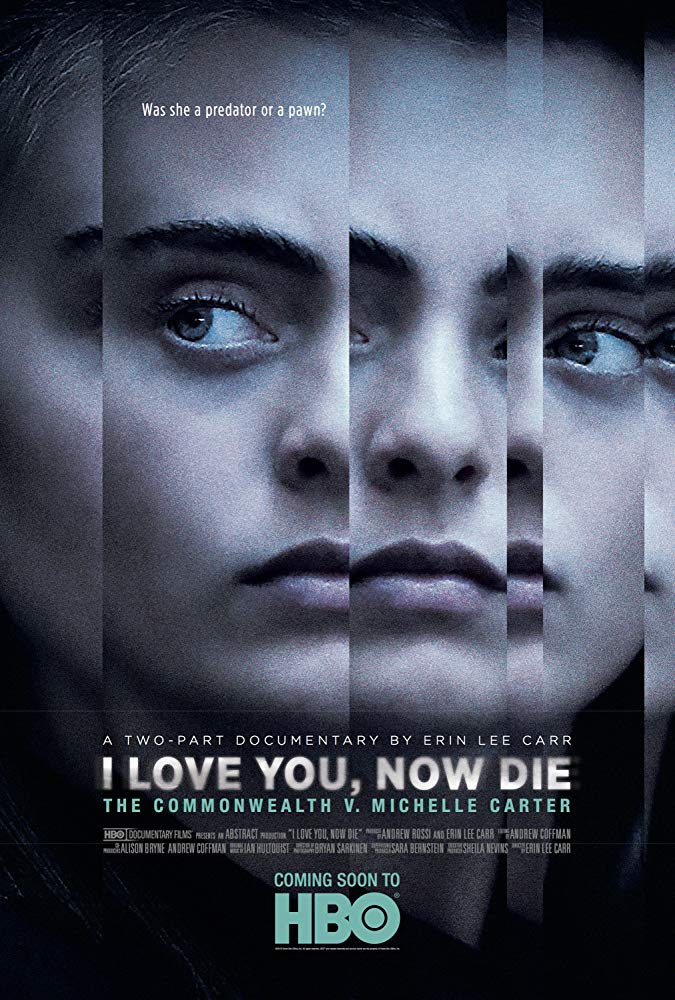 Director

Erin Lee Carr

Rating

TV-MA

Running Time

140 minutes

Airs

July 9th and 10th at 8pm

Channel

HBO, HBO Canada
Rating Summary
I Love You, Now Die is a fair and balanced but also deeply moving documentary telling both sides of what was a tragic story of love and loss while tackling the real issue of free speech in the digital age.
This will be one of many reviews during this year's SXSW Film Festival, to keep up with our latest coverage, click here.
Most people have heard the story of the teen girl who drove her boyfriend to commit suicide via text messages. However, there would be a lot more to the story of Michelle Carter and Conrad Roy III. I Love You, Now Die: The Commonwealth v. Michelle Carter is a fair and balanced documentary (told in 2 parts once it premieres on HBO) that looks at both sides of the case and is presented exactly like a trial with the opening statements and the prosecution's case (part 1) followed by the defense and closing arguments (part 2). As both stories unfold, we learn how Carter and Roy's relationship came to be and how each were damaged people for different reasons which may or may not have led to the incident in question.
In addition to the case, the film would cover the issue of free speech in the digital age as the law arguably has not quite caught up to today's society. The Massachusetts legal system had a tough task to prove that Carter's actions that led to Roy's death were criminal in nature. Public sentiment was divided but each of the Carter and Roy families were certain of the other's guilt. As the prosecution and the defense presented their cases, the truth behind Roy's suicide wasn't as clear-cut as it seemed. If anyone had any preconceived notions about the case, the film will surely change a lot of minds if not cause viewers to question what they thought they knew.
I Love You, Now Die features considerable access to the case, filming the entire trial proceedings and the aftermath. In addition, it would feature countless text messages, images, phone calls, and voicemails shared between Carter and Roy presented in an engaging way throughout thanks to genius editing and a moving score to help us understand the roller coaster nature of their relationship. It may be long, clocking in at nearly 2.5 hours, but it certainly won't feel that way as it keeps you on the edge of your seat all the way to its tragic ending.
I Love You, Now Die will make you question what you thought you knew while keeping you on the edge of your seat.
*still courtesy of HBO*
---
If you liked this, please read our other reviews here and don't forget to follow us on Twitter or Instagram or like us on Facebook.