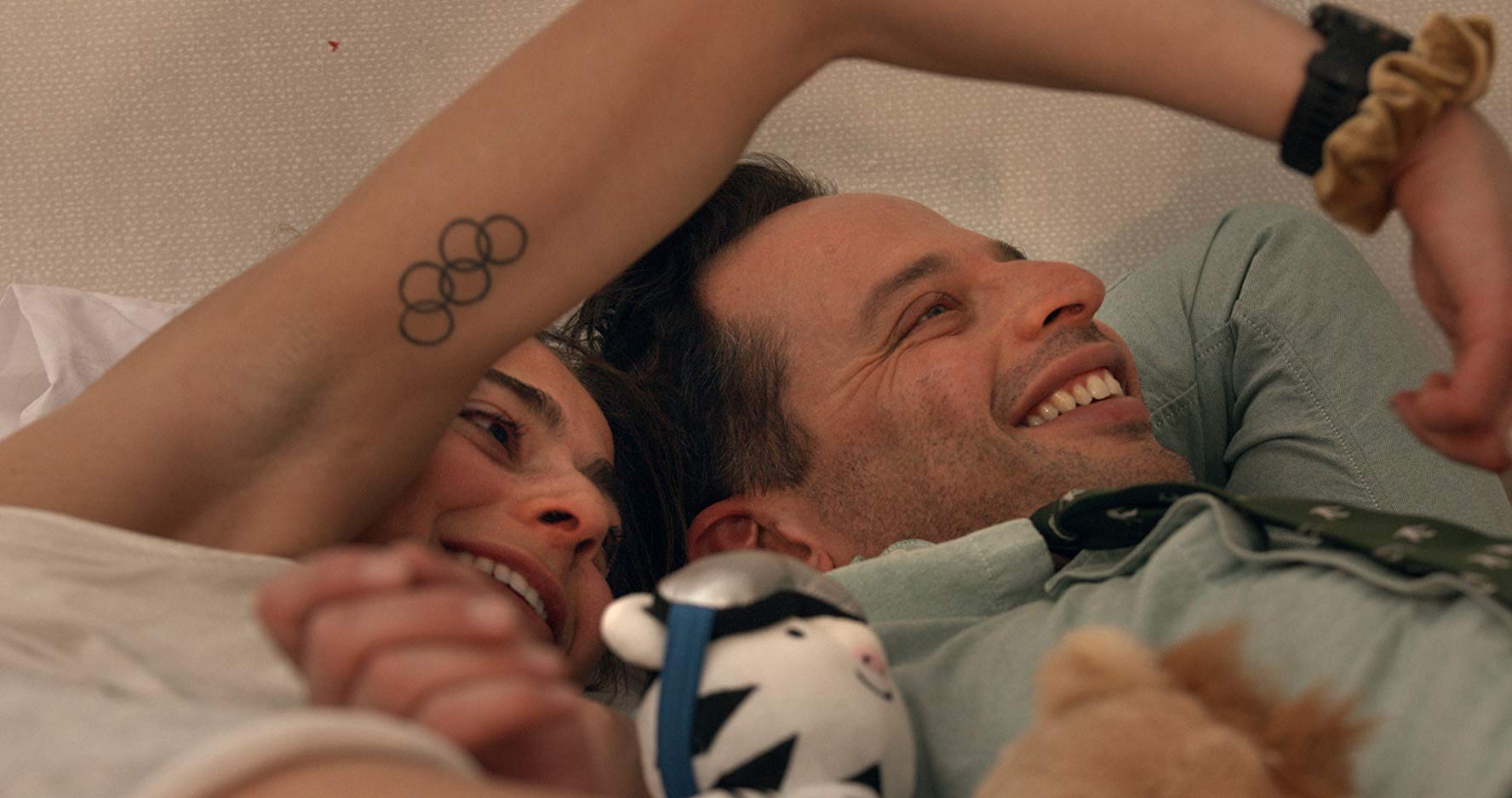 This will be one of many reviews during this year's SXSW Film Festival, to keep up with our latest coverage, click here.
Synopsis: In the Olympic Athlete Village, a young cross-country skier bonds with a volunteer doctor after her competition ends. Filmed on location in the actual Olympic Village at the 2018 PyeongChang Winter Olympics. (IMDB)
Starring: Nick Kroll, Alexi Pappas, and Gus Kenworthy
Writers: Alexi Pappas, Jeremy Teicher, and Nick Kroll
Director: Jeremy Teicher
Rating: n/a
Running Time: 85mins
Trailer: n/a
No matter what you think of Olympic Dreams, there's one take away that every single viewer of this film will have. That, is that the effort taken to make this film happen is extremely commendable. There's no way around that. In a crew comprised of only 3 people, this film was shot completely in the Olympic Village of the 2018 PyeongChang Winter Games.
With that, we get an interesting mix of interaction actors and non-actor Olympic athletes. Most importantly here though, is the standout duo of Olympic runner Alexi Pappas & comedian Nick Kroll as Penelope and Ezra respectively. Their chemistry here is so palpable, that at times, it's difficult that you are watching a narrative film in opposition to a documentary. Their interactions are so real, and the romance is so authentic that it's as if they are real life partners. In addition, Teichter's work behind the camera is astounding. Not only is he able to handle the pressure of the setting, but he does it with grace.
Although the feat in the center of Olympic Dreams is so unfathomably impressive, there are some troubles that come with the challenge at stake. Among this is the camerawork and sound. However, at the same time, the fact that it's all handled by one man is worthy of an applause in itself, so it's easy to forgive.
Not only is Olympic Dreams a shockingly impressive piece of DIY craft, but it is a truly captivating look into a world we don't generally get to see, as well as an incredibly authentic and infectiously optimistic love story with some amazing performances and an irresistibly commendable moral about following your own dreams.
Score: 8/10
Follow me on twitter @daniel_azbel and on letterboxd @danthemovieman.
Don't forget to follow us on Twitter and Instagram and like us on Facebook.