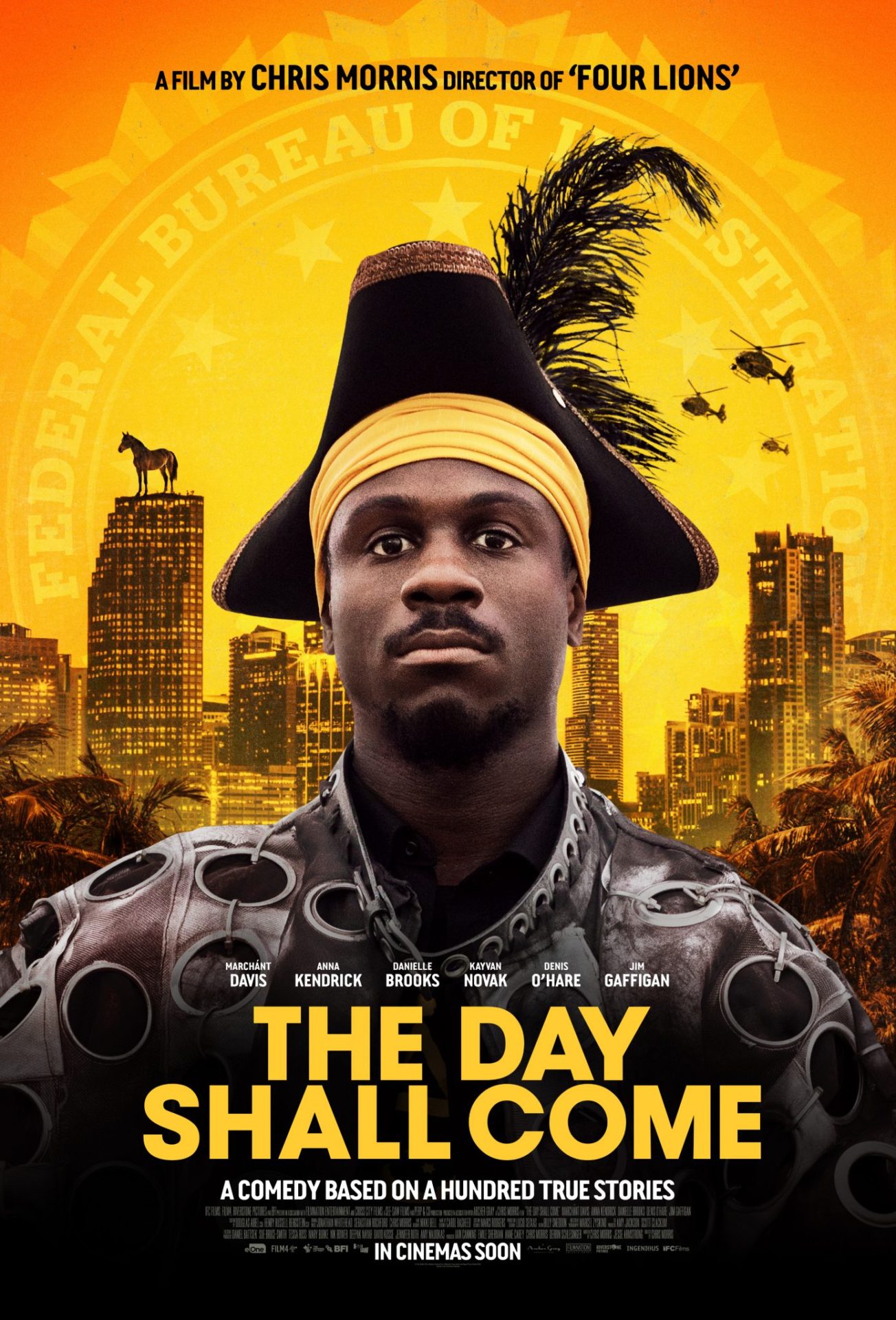 Starring

Marchánt Davis, Anna Kendrick, Dennis O'Hare

Writer

Jesse Armstrong

Director

Christopher Morris

Rating

n/a

Running Time

87 minutes

Release Date

September 27th, 2019
Rating Summary
The Day Shall Come is worth checking out for anyone looking for something different with their comedies.
This will be one of many reviews during this year's SXSW Film Festival, to keep up with our latest coverage, click here.
It has been nearly a decade since the release of provocateur Chris Morris' film Four Lions, which has become a bit of a cult classic itself. Audiences have anxiously awaited for Morris to bring back his shocking and controversial but comedic depiction of serious political issues. With The Day Shall Come, a film he made in secret over the past 2 years, he finally has a sophomore feature effort to his name. Was it worth the wait? Probably.
The Day Shall Come is a unique film. The film deals primarily with the infiltration of terrorism, but it's a comedy that's shot in the handheld camera style of The Office. This is definitely a strange creative choice – and there's a lot of them in this film – but the talent that put this film together makes it easy to dismiss some of these strange creative choices.
The screenplay, co-written by Morris, is extremely tight, with a mix of deadpan, slapstick, farce and satire that really works in the films favor. Even if the film itself is quite abnormal in it's subject matter, and at times baffling to take in, it always is ready to provide the audience with a solid laugh to make up for it. In addition, the cast at hand here is fantastic.
Davis as Moses has such a charismatic screen presence considering this is his first feature film. At times, it's almost like watching an actor you've known for years – and it's not just because he's a great performer, but because he emits such a strong exuberance in the role. Supporting performances from well known actors such as Denis O'Hare, Anna Kendrick and Jim Gaffigan are also great as always.
The Day Shall Come isn't exactly accessible or mainstream, but for audiences that are down for something different and an eclectic mix of artistic sensibility and laughs, this is definitely one to check out.
Score: 7/10
Follow me on twitter @daniel_azbel and on letterboxd @danthemovieman.
Don't forget to follow us on Twitter and Instagram and like us on Facebook.