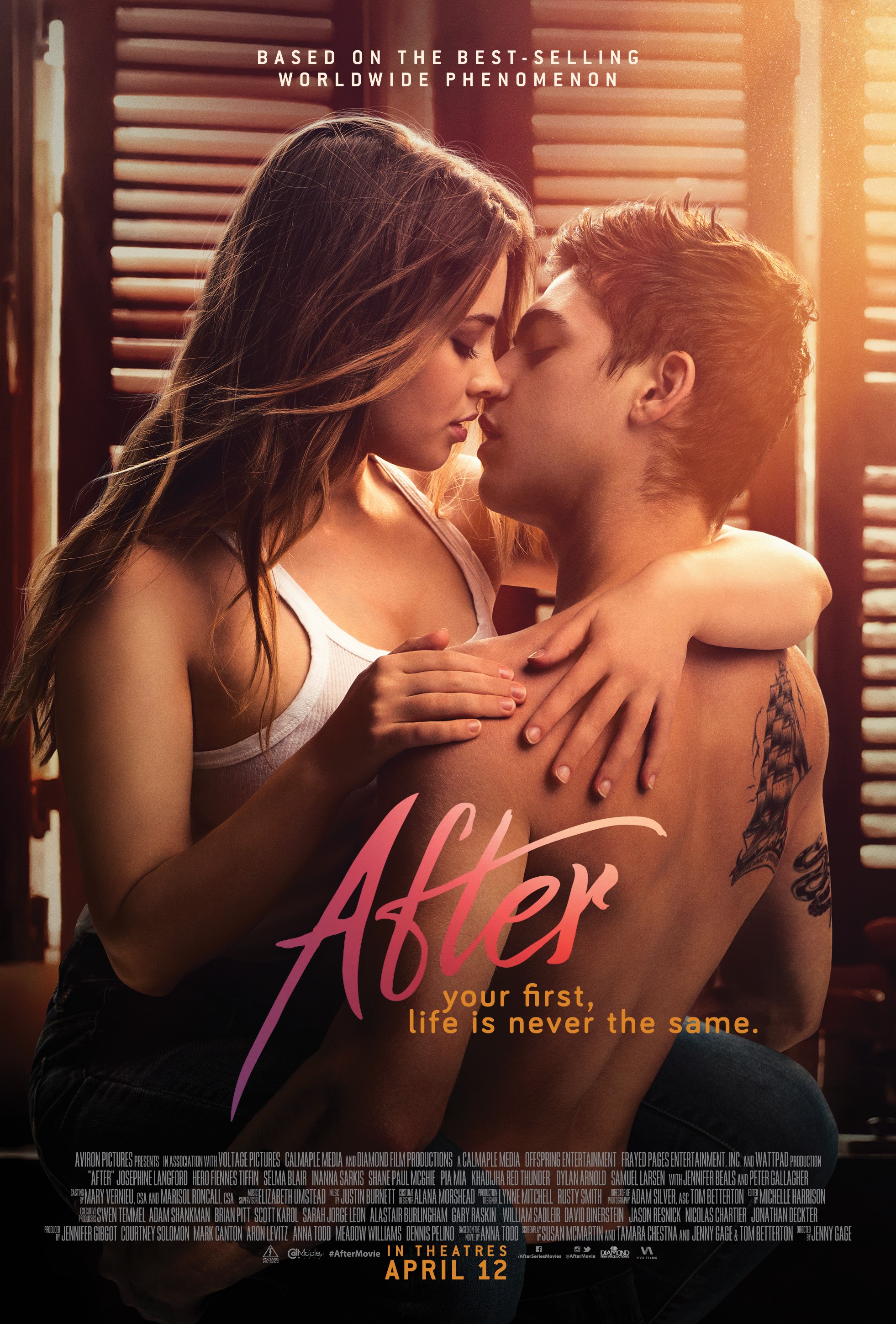 Contest time!
Courtesy of our friends at VVS Films, you now have a chance to win a pair of passes to see After in theatres.
Synopsis: 
Based on Anna Todd's best-selling novel which became a publishing sensation on social storytelling platform Wattpad, AFTER follows Tessa (Langford), a dedicated student, dutiful daughter and loyal girlfriend to her high school sweetheart, as she enters her first semester in college. Armed with grand ambitions for her future, her guarded world opens up when she meets the dark and mysterious Hardin Scott (Tiffin), a magnetic, brooding rebel who makes her question all she thought she knew about herself and what she wants out of life.
Trailer:
Poster:
Complete the form below to enter:
For bonus entries:
Like keithlovesmovies.com on Facebook and like this post.
Follow @keithlovemovies on Twitter and retweet this tweet.
Follow @keithlovesmovies on Instagram and like this picture.
Contest will run until Thursday, April 11th, 2019 at 11:59PM.
After opens in theatres on April 12th. Don't forget to follow VVS Films on Facebook, Twitter, and Instagram.
Good Luck!