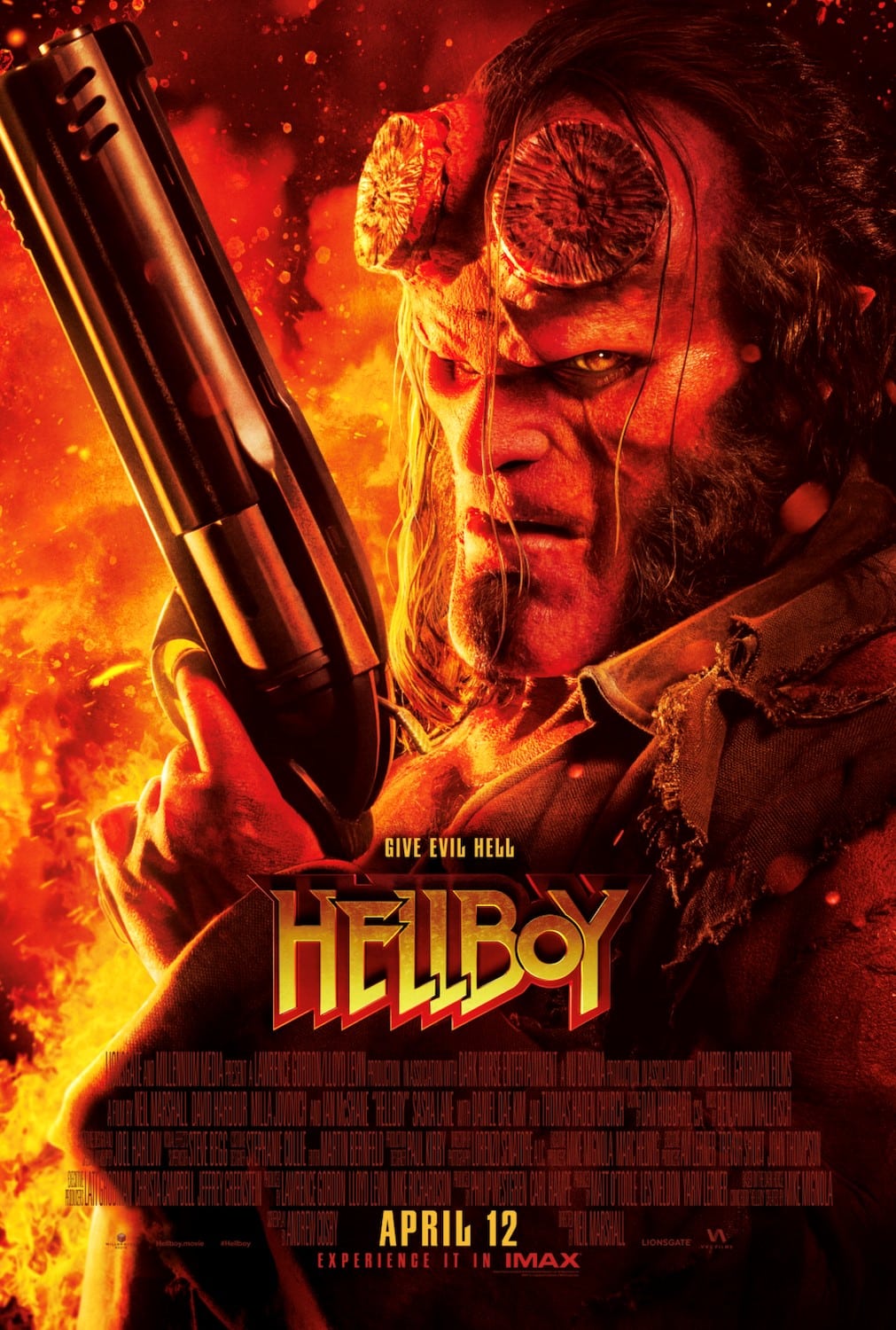 Contest time!
Courtesy of our friends at VVS Films, you now have a chance to win a pair of passes to see Hellboy in theatres.
Synopsis: 
Hellboy is back, and he's on fire. From the pages of Mike Mignola's seminal work, this action packed story sees the legendary half-demon superhero (David Harbour, "Stranger Things") called to the English countryside to battle a trio of rampaging giants. There he discovers The Blood Queen, Nimue (Milla Jovovich, Resident Evil series), a resurrected ancient sorceress thirsting to avenge a past betrayal. Suddenly caught in a clash between the supernatural and the human, Hellboy is now hell-bent on stopping Nimue without triggering the end of the world.
Hellboy also features Ian McShane (John Wick), Daniel Dae Kim ("Hawaii Five-0" and "Lost"), and Sasha Lane (American Honey).
Trailer:
Poster:
Complete the form below to enter:
For bonus entries:
Like keithlovesmovies.com on Facebook and like this post.
Follow @keithlovemovies on Twitter and retweet this tweet.
Follow @keithlovesmovies on Instagram and like this picture.
Contest will run until Thursday, April 11th, 2019 at 11:59PM.
Hellboy opens in theatres on April 12th. Don't forget to follow VVS Films on Facebook, Twitter, and Instagram.
Good Luck!