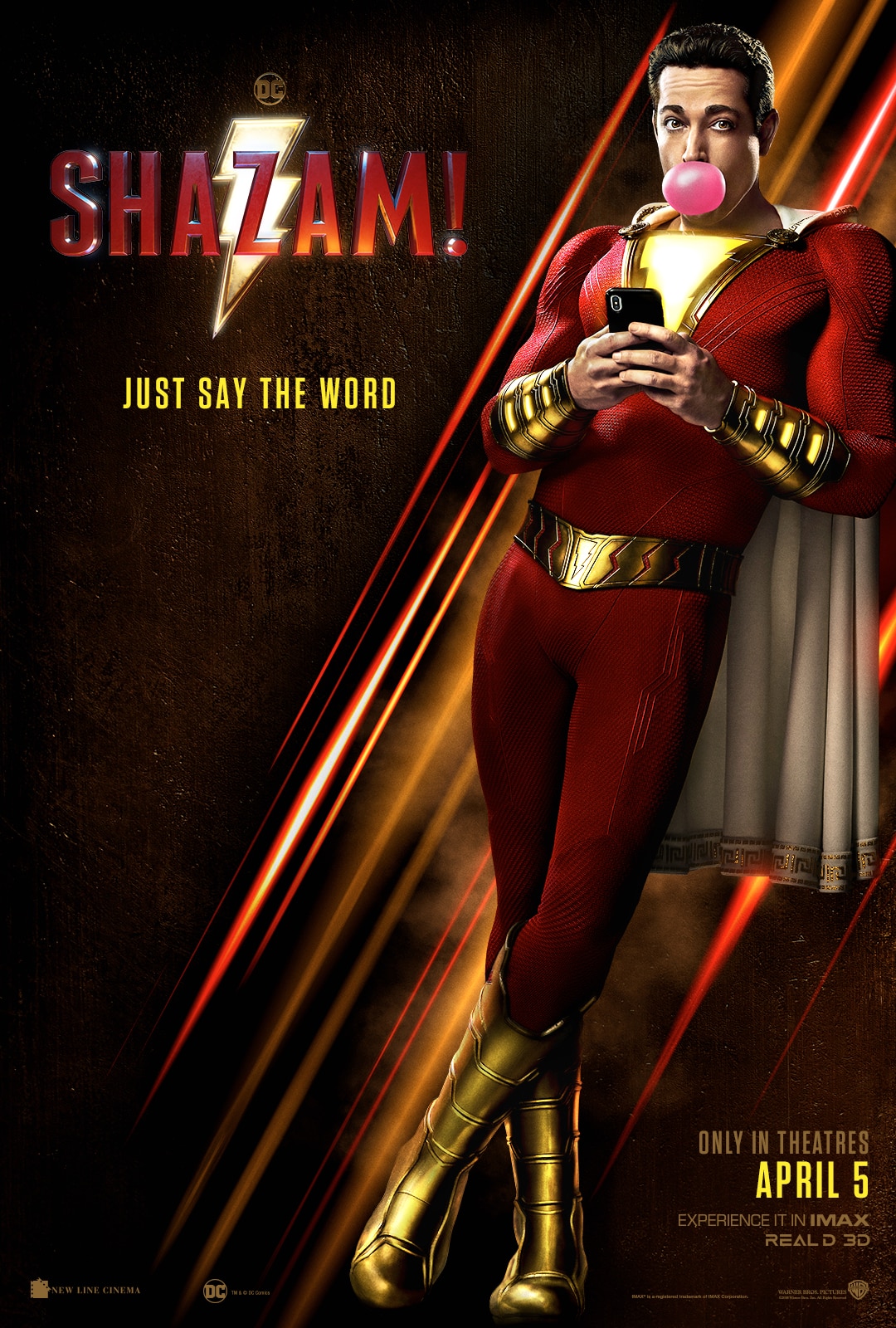 Starring

Zachary Levi, Asher Angel, Jack Dylan Grazer

Writer

Henry Gayden

Director

David F. Sandberg

Rating

PG/PG-13

Running Time

132 minutes

Release Date

April 5th, 2019
Rating Summary
Shazam definitely had its moments, providing an entertaining experience that still works for the most part despite its slow start and tonally inconsistent and occasionally disjointed-feeling story. Zachary Levi is a better superhero than a 15-year-old boy while Jack Dylan Grazer steals the show.
The DCEU's foray into lighter fare continues with Shazam, a film that succeeds at continuing that trend for the most part but fails to put the complete package together despite a fair share of fun moments. The story here is arguably a little too silly at times while following a 14-year-old street smart foster kid named Billy Batson (Angel) who through a turn of events, gain the ability to transform into an adult superhero known as Shazam (Levi). Stuck between the family he thought he had lost and his new foster family, the story never gained any momentum with either.
This impasse would further make the story feel disjointed as Batson had to readjust to his new family while still thinking about his old one while also learning how to be a superhero. A coming of age story that would go in all these directions did not always work but the film still managed to be fun and often hilarious to watch. The many exchanges between Batson and his superhero-loving foster brother Freddy (Grazer) were the most fun as he would impart his vast superhero knowledge to help Batson, who knew nothing about superheroes, learn about his superpowers. Batson's young age would be evident in his handling of his superpowers with his impulsiveness and lack of maturity.
Batson would have to learn to grow up and trust others as he would have his first villain to contend with in Dr. Thaddeus Sivana (Mark Strong) for whom he would share a connection. Sivana was too ridiculous of a character to take seriously which may or may not have been intentional but Batson needed a foil to bring the best out of him. However, Sivana would get the right amount of focus here. The inevitable final battle, though exciting, would drag in giving characters moments that weren't quite earned due to the lack of development for some of them. 
Because the film was more character-centric, it perhaps lacked the amount of action that some viewers may expect. Although the action we did get, while perhaps a little too CGI-heavy, won't blow anyone away and was fine. The same was the case for the special effects. Ultimately, it wouldn't be necessarily fair to compare it to past DC films anyway since this film works much better as a comedy than a straightforward superhero film.
The acting was great across the board and was the best part of the film. Levi was charismatic as Shazam and definitely gets the superhero part right but lacked the right amount of nuance when it came to portraying a sort of older Batson. Comparing his performance to Angel's as the younger Batson, they felt too different from one another when they were supposed to be more or less the same character. That's not to say that Angel was bad because he was still compelling to watch as Batson, however, he wasn't given enough of a chance to shine. Though Levi had plenty of moments here, it was Grazer as Freddie who was the real scene-stealer here.
*Shazam opens in theatres on April 5th*
If you liked this, please read our other reviews here and don't forget to follow us on Twitter or Instagram or like us on Facebook.