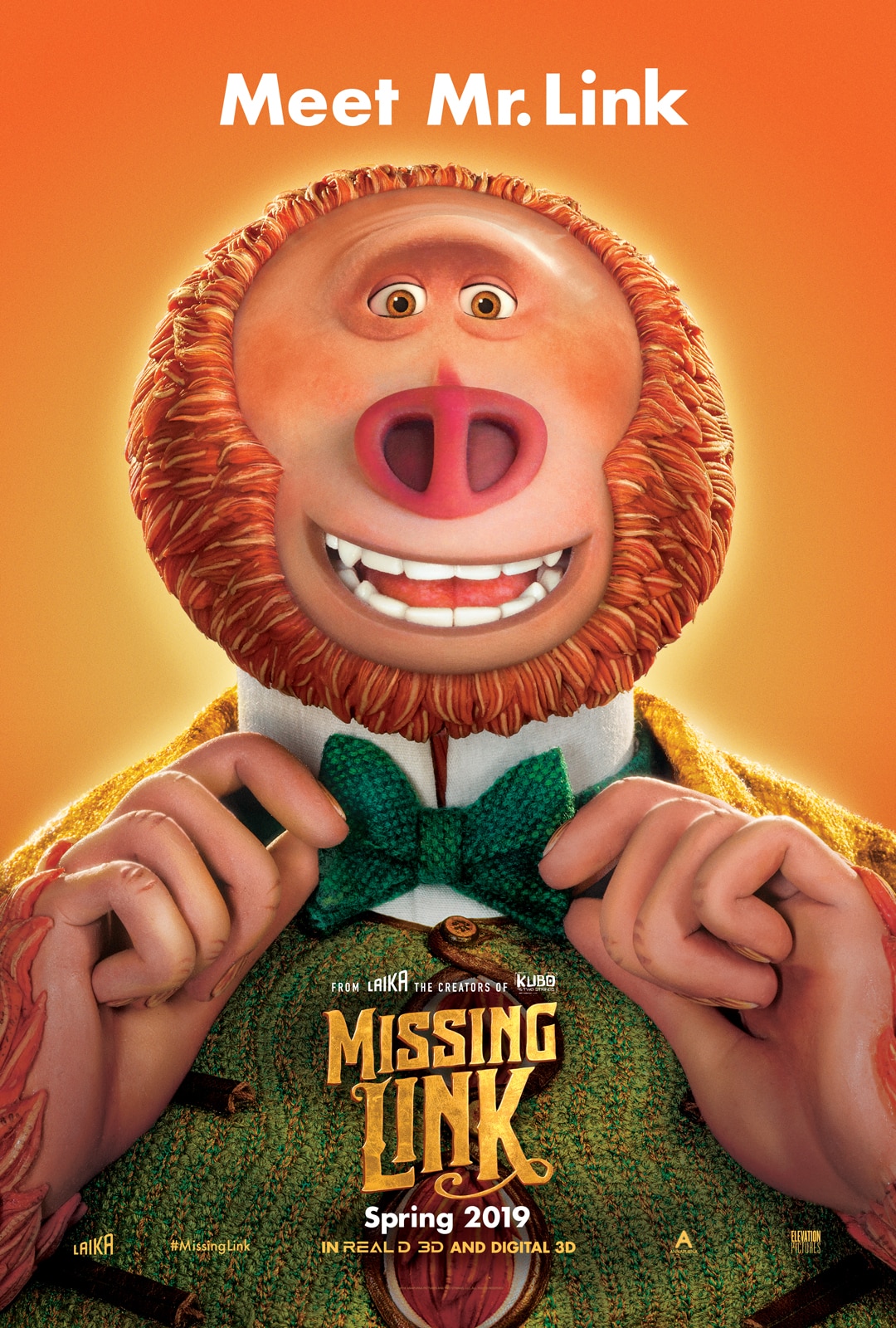 Starring

Hugh Jackman, Zach Galifianakis, Zoe Saldana

Writer

Chris Butler

Director

Chris Butler

Rating

PG

Running Time

95 minutes

Release Date

April 12th, 2019
Rating Summary
Missing Link is a great stop-motion animated film full of charm and laughs that will surely entertain both young and old and make it another hit for Laika Studios.
Stop-motion animation films are the toughest ones to make as they require much more work than standard CGI animated films. This is probably why this style is becoming less and less prevalent. Therefore, whenever a new stop-motion animated film is released, one can't help but appreciate it for all the work done in its production. Out of the few remaining stop-motion studios, Laika Studios is one of the best and Missing Link is another film worthy of their mantle. The most successful animated children's' films offer enough to entertain both young and old alike and this film was no different. While pretty much standard fare narrative-wise, it offers plenty of heart and laughs over its 95 minute running time.
Sir Lionel Frost (Jackman) was an ambitious explorer tasked by the mysterious Mr. Link (Galifianakis) to find what he believed to be his long-lost relatives in the famed land of Shangri-La. Joining them on their trip around the world was a widow of a famous explorer for whom Frost both shared a history with named Adelina Fortnight (Saldana). The three would get into plenty of hijinks along the way as their personalities would clash with both each other and the other characters who did not want them to succeed on their journey both in often hilarious ways. Of course expect some lessons for the characters to learn along the way.
As mentioned, the story may have been standard fare but it was still very fun to watch as it was easy to connect with the characters. The film's sense of humor could have easily taken a lowbrow route to solely appeal to younger viewers, however, the humor here aimed a little higher as each joke had a purpose and never felt gratuitous, working more often than not. Frost, Link, and Adeline were entertaining, playing well off of each other. On the other hand, the film's villains left much to be desired in terms of their motivations though they did not get too much focus anyway.
In terms of stop-motion animation, this film is definitely one of the best offerings in recent memory (coming close to Kubo and the Two Strings). The sheer amount of detail on display in both the many set pieces and the many characters was quite something to behold. Not only was it nice to look at, it was also impressive to watch considering all the movement involved with the characters. Ultimately, it would not have mattered nearly as much if not for the superb voice acting all around (even beyond the main three actors). Jackman was great and almost unrecognizable as Frost while Saldana added some energy as Fortnight. However, Galifianakis as Link will probably be the most remembered with a performance that was more or less him being himself which worked very well here.
The story was pretty much standard fare and what you would expect but the humor and superb voice acting from Hugh Jackman, Zach Galifianakis, and Zoe Saldana make Missing Link well worth the watch.
*still courtesy of Elevation Pictures*
---
If you liked this, please read our other reviews here and don't forget to follow us on Twitter or Instagram or like us on Facebook.