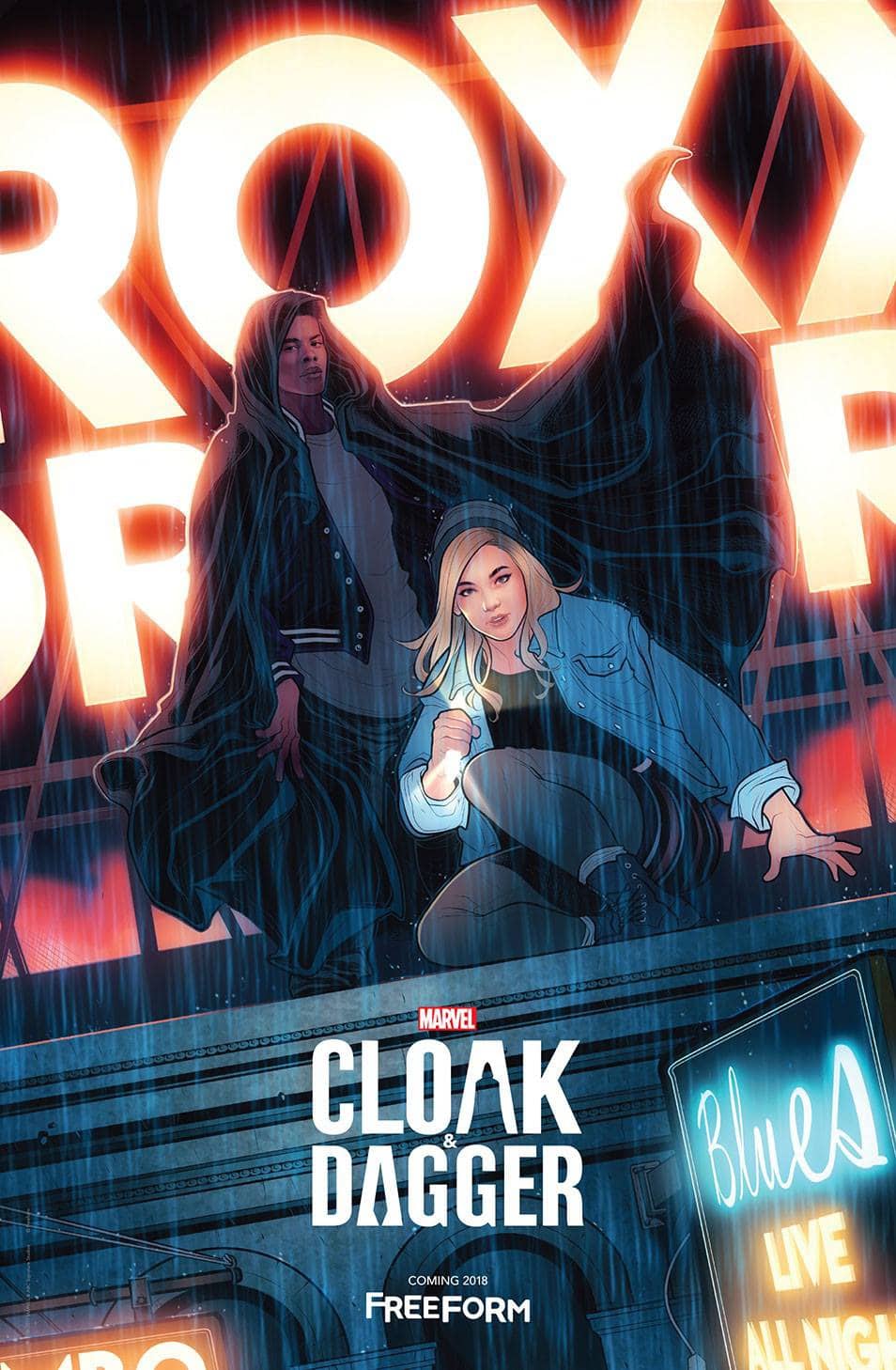 Director

Matt Hastings

Writers

Kate Rorick, Marcus J. Guillory

Rating

TV-PG

Running Time

44 minutes

Airs

Thursdays 8pm

Channel

ABC Spark, Freeform
Rating Summary
Marvel's Cloak & Dagger is off to a great start to the season and the storyline is building up for one hell of a season. Tandy and Tyrone alone alongside Brigid are making for an intriguing journey, and it will be exciting to see how this will all play out.
If you would like to read our review of the last episode of Marvel's Cloak & Dagger, click here.
Synopsis: Tandy and Tyrone try to find out what has happened to a group of young girls who have gone missing; Mina discovers a possible side effect to the big Roxxon leak. (TVGuide)
Guess who's back? Mina Hess, that's who! The most recent episode of Marvel's Cloak & Dagger brings Mina back as the episode begins with her working in a lab on rats. What exactly is she doing? Using materials from the explosion to test on them. The previous trials didn't exactly go as planned, but one ends up resulting in a rat cloning itself. Pretty cool, right? Nope, not at all.
But thanks to this experiment, we do realize why Brigid has a clone in the form of Mayhem. Basically, as Mina explains it, the clone is way more aggressive and is programmed in a way that compels it to kill its other half and take over. What's interesting about this particular episode is that we get to learn more about Brigid/Mayhem. After the accident, Brigid winds up in the hospital and during her time there, Mayhem comes by.
Instead of killing Brigid, Mayhem goes off to kill Detective Connors. Conveniently, the Detective is trapped within Tyrone's cloak. While on the hunt for Connors, Mayhem happens to cross paths with Tyrone, Tandy, and Brigid in a crazy way. Remember the trafficking operation they were trying to stop? Well, Mayhem stumbles upon it.
The trio is spending a lot of time in the present hoping to find Mayhem. Luckily, since she and Brigid are basically one and the same, it makes it a little bit easier to track her down. While Mayhem managed to save the girls from the first ring, the trio finds one of the other ones. Maybe Mayhem isn't a horrible person/monster/thing?
After saving all the girls, Mayhem shows up at the second ring and starts murdering all the criminals involved. But before she can kill one of the teenagers involved, Tyrone pulls Mayhem into the cloak.
When Mayhem finally comes to, she is surrounded by complete darkness, that is, except for a gas station far off in the distance. After approaching the gas station, she finds a refrigerator inside. When she opens the fridge doors, we see Fuchs' dead body inside, sitting in the same way it did when Brigid initially found him. However, something slightly different happens this time around. He wakes up and asks about eating awkward reunion pancakes.
Is Mayhem actually bad? Is she redeemable? Looks like we'll have to wait to find out.
---
Check out my TV blog to read reviews, recaps, and much more! Be sure to follow me on Twitter, Instagram, and like my Facebook page! @watchwithreebs
If you liked this, please read our other reviews here and don't forget to follow us on Twitter, follow us on Instagram, and also like us on Facebook.