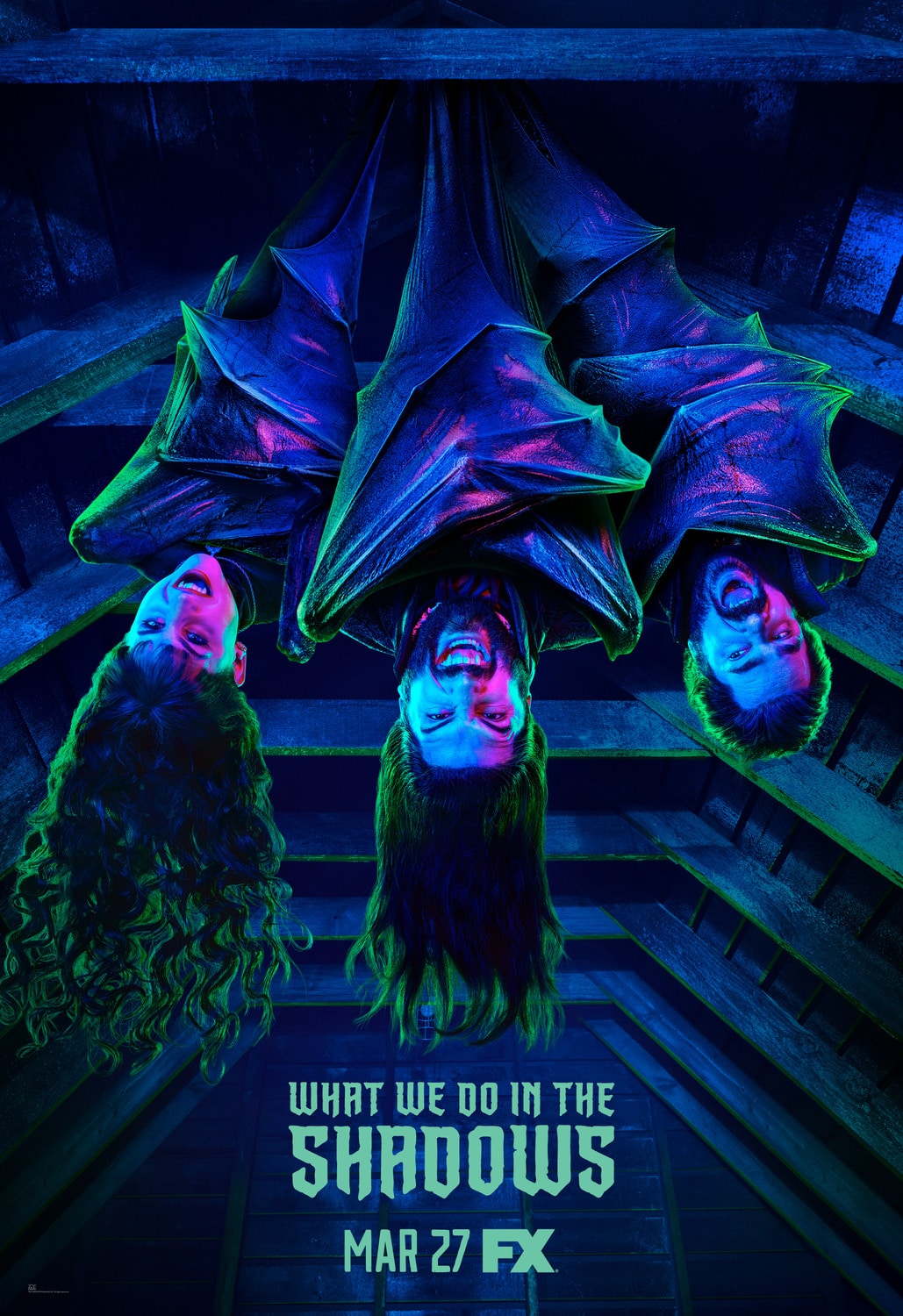 Director

Jackie van Beek

Writer

Iain Morris

Rating

TV-MA

Running Time

21 minutes

Airs

Wednesdays 10pm

Channel

FX Canada, FX
Rating Summary
Baron's Night Out was a wonderfully crafted episode that really had no major plot other than to set the Baron free and watch how the other vampires managed him which provided countless humorous moments.
For our review of the last episode of What We Do In The Shadows, click here.
Synopsis: The Baron awakens from his slumber and demands to experience the wonders of the New World in a night out in the town. (IMDB)
In Baron's Night Out, the Baron is awake and ready to party.
Since we last saw him demanding that the vampires begin their plan of taking over the world (or at least Staten Island), the Baron (Doug Jones) has been resting in order to ready for world domination. That day has now come but instead of enacting a plan for world domination the Baron wants to spend a night on the town at the expense of his hosts. With their fear and frustration at an all-time high, the group discusses the possibility of accidentally killing him while venturing out in a plan known as – Operation Accidentally Kill the Baron.
In order to fit in with the common people, the Baron wears some of Colin's most basic clothes which has little to no effect on his outward appearance looking "normal." He easily tests the group's patience as he carelessly drinks and threatens people on a whim resulting in him killing a drunk man and then becoming drunk himself. The night continues further down into madness as slowly but surely the Baron is able to bring the comfortable vampires out of their shell in order to let loose and begin having a good time. This leads to bar hopping, doing shots (from a human) and a drunk confession from the Baron that he is not in fact a real Baron but was given that as a nickname (Barren) as a reminder that he is unable to pro-create due to his lack of male genitalia.
Confessions continue as both parties reveal their original plans to kill the other but have since changed their minds due to all of the fun that the night has brought. Also, it comes to light that Lazlo might have a strange interest in coprophilia which might need to be addressed at a later date. The night continues to become even crazier as the Baron tries pizza for the first time which causes him to propel around the sky from his own vomit (yes, you read that correctly), enjoy dancing at a nightclub after draining people who were on drugs and capping the night off with karaoke before returning home.
After a wonderful night out, the vampires attempt to get the Baron back into his coffin who resists after getting a second wind only to accidentally fall down a flight of stairs and then to fall again from the second story balcony narrowly missing sharp wooden railings. However, despite having several near misses from death the Baron is accidentally greeted by the sunrise when Guillermo unknowingly opens the front door after buying the Baron some roses so that his room will smell less putrid.
Overall, Baron's Night Out seemed to be a return to form. That's somewhat strange to say because WWDITS is only six episodes into its first season, but it felt as if its stronger episodes were some of its first. The Baron is a character that thankfully got more of an opportunity to shine even if it was only for one night and it cannot be stated enough how amazing Jones' performance was.
At just over the halfway mark of this season, WWDITS is still a weekly watch for me as its characters and somewhat existing plot are something worth looking forward to.
---
If you liked this, please read our other reviews here and don't forget to follow us on Twitter, follow us on Instagram, and also like us on Facebook.