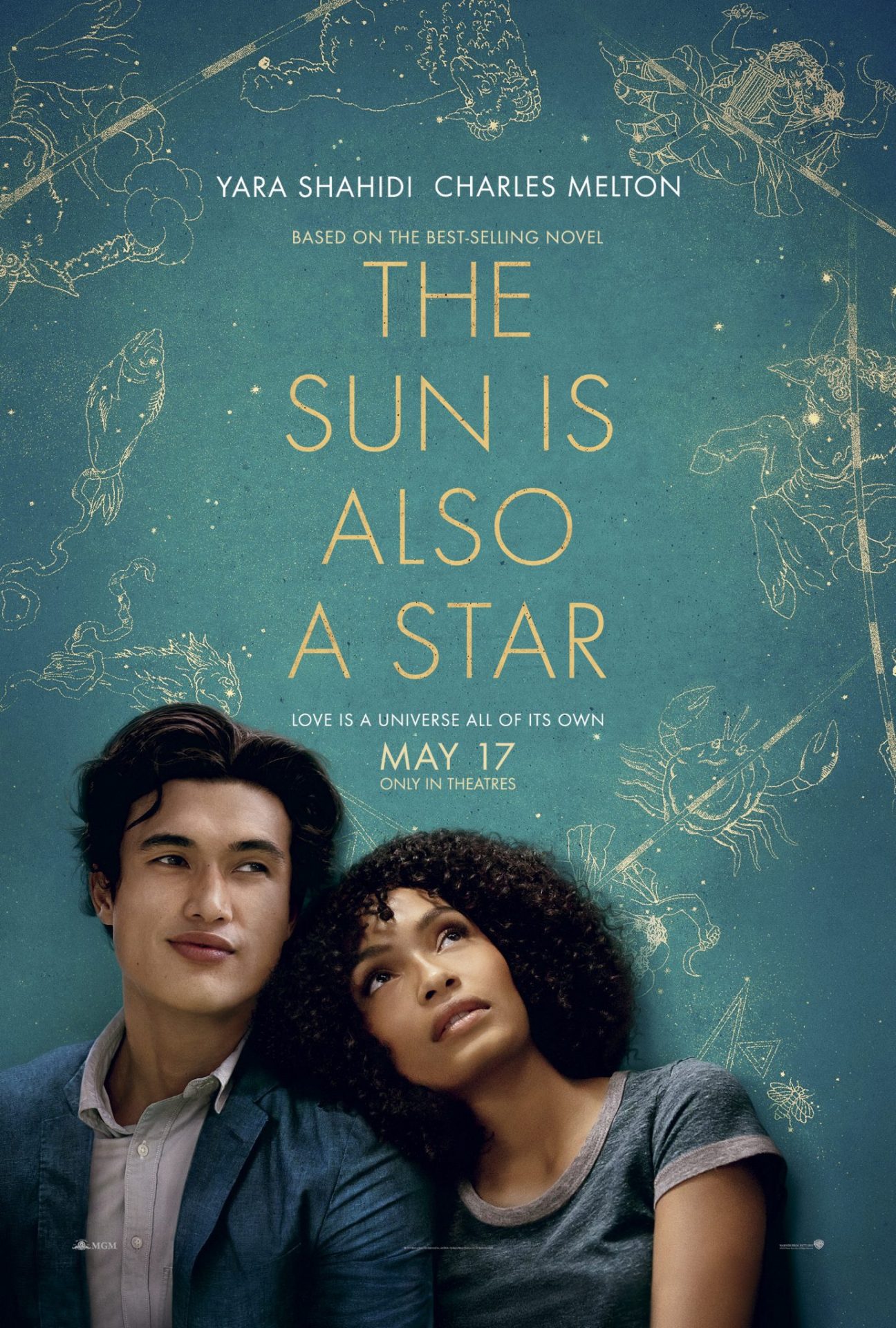 Starring

Yara Shahidi, Charles Melton, John Leguizamo

Writer

Tracy Oliver

Director

Ry Russo-Young

Rating

PG (Canada), PG-13 (United States)

Running Time

100 minutes

Release Date

May 17th, 2019
Rating Summary
The Sun Is Also A Star is also a dull, 100 minute NYC tourism ad that tries to hard and gets lost while trying to justify itself with plenty of derivative YA romance story beats and cliches along the way.
Whether or not you've read Nicola Yoon's YA book of the same name, we pretty much know what we're going to get with The Sun Is Also A Star. Suffice it to say that nothing about this new romance film should come as much of a surprise. Nothing about this particular subgenre should come as much of a surprise either seeing that they have employed, more or less, the same formula over the course of countless films. Nevertheless, this tired formula has led to plenty of success amongst its diehard fans who continue to flock to the theatre. Meanwhile, for those who are not fans of these films, this one will certainly not change any minds.
The Sun Is Also A Star follows the YA formula to a tee, making it more on the predictable side. This would only hurt the story by giving it too much of a manufactured feel as nothing about it seemed genuine. Like most YA films, it's a fantasy so this one will ultimately live or die on the ability to buy into the fantasy presented here. The film arguably goes out of its way to justify the pairing at its center, also failing to give us enough of a reason to care about said pairing. Taking a more cosmic approach, it overreaches by attaching more depth than necessary in justifying itself while making a few other wrong turns along the way, leading to an incoherent story that would never amount to anything.
For those who haven't read the book in which the film was based on, The Sun Is Also a Star was about a woman named Natasha Kingsley (Shahidi) and a man named Daniel Bae (Melton) who for whatever reason kept running into each other. Was it fate? Were they meant to be with one another? Each would hold different opinions of the matter but as the amount of evidence kept growing, this was becoming harder to deny (until the inevitable end). Focusing on Natasha and Daniel's budding relationship, this made them thin individually while their individual subplots were an afterthought as they failed to add context or emotional stakes to the story. Their overly heavy and underdeveloped nature along with the cliched and derivative relationship angle made the film messy and when paired with thin characters made the film incredibly dull to watch as a whole.
The material may be mediocre and occasionally cringe-worthy, the story may be dull, and the romantic relationship at its center may not have been the most believable but despite all of that, the acting was okay from Shahidi and Melton as Natasha and Daniel respectively. Sure, it was hard to care about either main character and each lacked chemistry with one another, however, they at least kept things interesting while coasting on their individual charm. Neither could handle the emotional weight of the story as the writing let each of them down.
At the end of the day, The Sun Is Also a Star will do fine regardless as fans of its stars will find plenty to enjoy about this one. They just deserved better.
*still courtesy of Warner Bros.*
---
If you liked this, please read our other reviews here and don't forget to follow us on Twitter or Instagram or like us on Facebook.