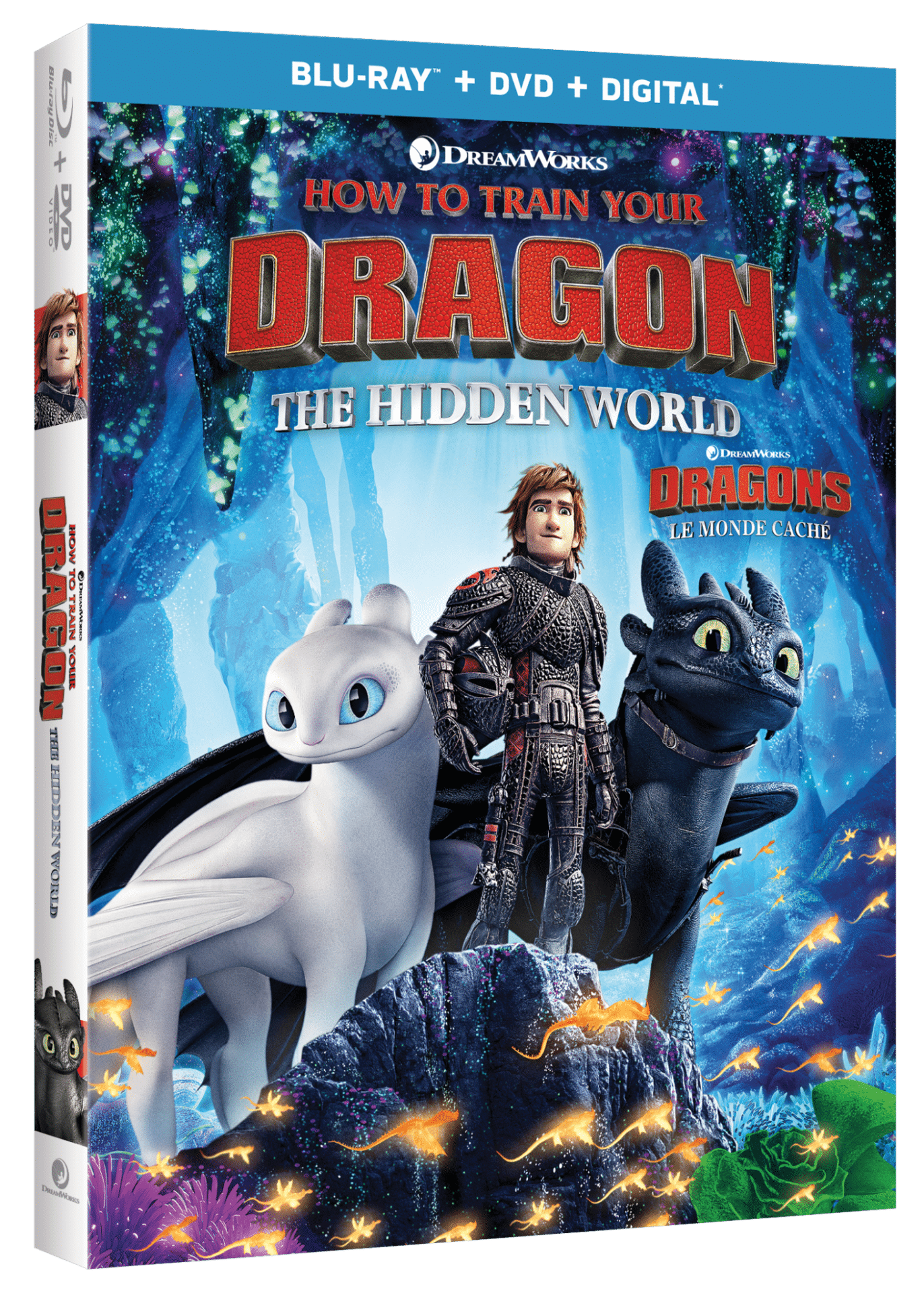 Digital

April 30th, 2019

4K Ultra HD, Blu-Ray, DVD, On Demand

May 21st , 2019
Contest time!
Courtesy of our friends at Universal Pictures Home Entertainment, enter for a chance to win either a Blu-Ray or 4K copy of How To Train Your Dragon: The Hidden World.
Synopsis:
From DreamWorks Animation comes a surprising tale about growing up, finding the courage to face the unknown… and how nothing can ever train you to let go. What began as an unlikely friendship between an adolescent Viking and a fearsome Night Fury dragon has become an epic trilogy spanning their lives. When the sudden appearance of a female Light Fury coincides with the darkest threat their village has ever faced, Hiccup and Toothless must journey to a hidden world thought only to exist in myth. In this last chapter, Hiccup and Toothless will finally discover their true destinies, and dragon and rider will fight together to protect everything they've grown to treasure.
Trailer:
Complete the form below to enter:
For bonus entries:
Like keithlovesmovies.com on Facebook and like this post.
Follow @keithlovemovies on Twitter and retweet this tweet.
Follow @keithlovesmovies on Instagram and like this picture.
Contest will run until Monday, May 20th, 2019 at 11:59PM.
Don't forget to follow Universal Pictures Home Entertainment on Facebook, Twitter, and Instagram.
Good Luck!