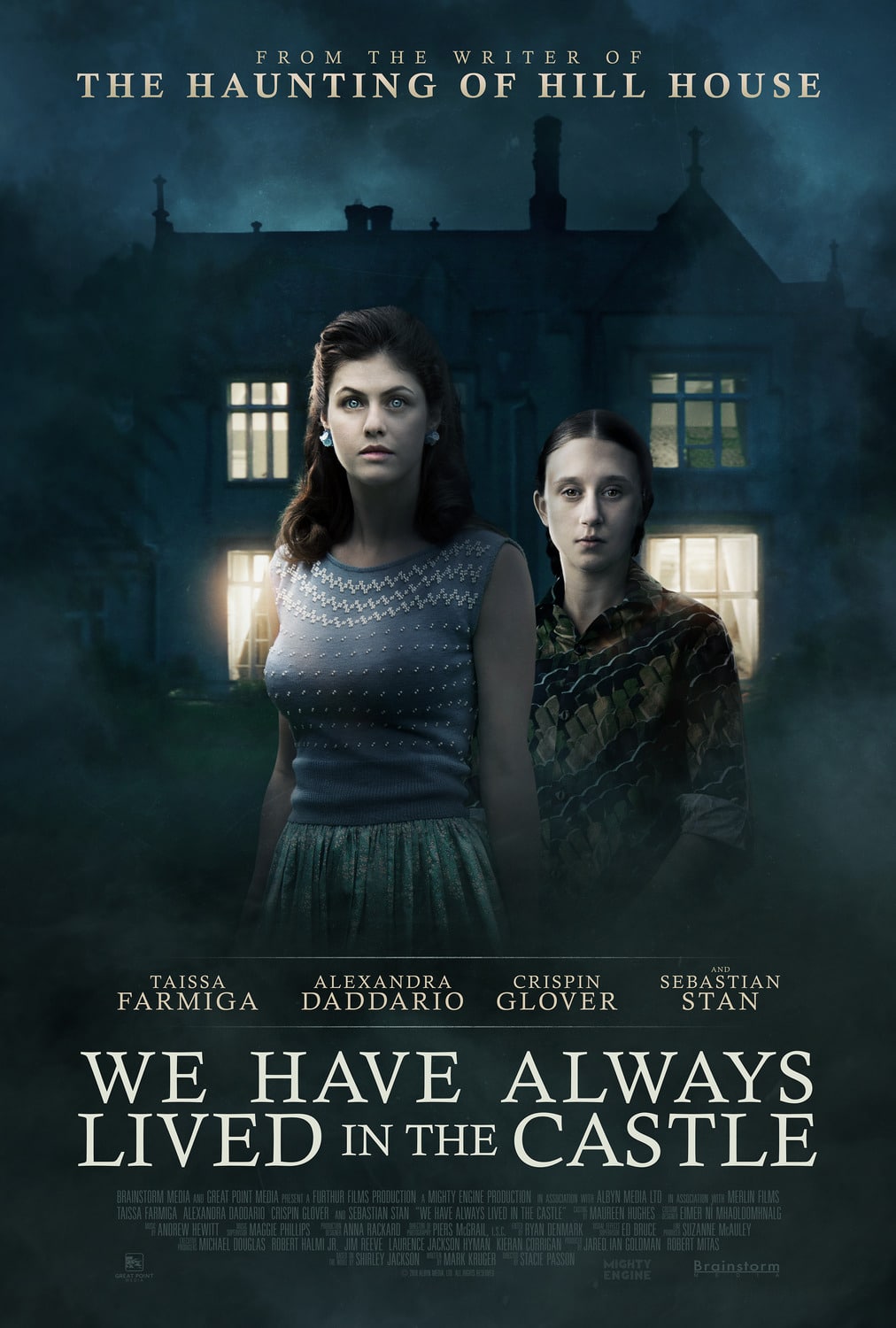 Starring

Taissa Farmiga, Alexandra Daddario, Sebastian Stan

Writer

Mark Kruger

Director

Stacie Passon

Rating

n/a

Running Time

94 minutes

Release Date

May 17th, 2019
Rating Summary
We Have Always Lived In The Castle is a slow, perhaps too slow for some, yet well-acted and compelling psychological thriller featuring standout performances from Taissa Farmiga, Alexandra Daddario, and Sebastian Stan.
Every once in a while comes a film that debuts on the festival scene before falling underneath the radar as a limited release that some may never get the chance to see. We Have Always Lived in The Castle is surely destined to be one of those films which is a shame as it is worthy of some attention. As a film, it's hard to put in a specific box. At times, it's a drama, thriller, and sometimes a horror but at the end of the day, it's a compelling story about grief that may arguably play out too slowly for some viewers, however, it does just enough and with a running time of just over 90 minutes, it's an easy watch at the end of the day.
The story was a pair of sisters named Merricat (Farmiga) and Constance Blackwood (Daddario). The Blackwoods were an affluent family for whom the neighboring town resented as they were looked down upon. Their family has always lived in the same house but things would get worse for them as a family tragedy leading to the mysterious death of their parents six years prior left them alone and living in isolation out of fear of the neighboring town and the rumors and speculation surrounding their parents' death. It certainly wasn't easy as Merricat's journeys into town were not exactly the most pleasant experiences. Each sister would grieve for their parents in their own special ways with Merricat finding refuge in her superstitions and spells while Constance focused on taking care of her sister over herself.
Over time, the sisters and uncle Julian developed a life for themselves but the arrival of their cousin Charles (Stan) threatened their status quo. Of course Merricat and Constance would see Charles' arrival differently with Constance became enamored for him while Merricat saw him as an intruder that threatened to drive a wedge between her and her sister. Claiming to just be there to help them, Charles would make himself more and more comfortable over time which would only further the divide between the sisters. Little did they know that Charles' true motives were perhaps not the most honorable but he saw Merricat as an obstacle nonetheless. This drama and the back and forth between Merricat and Charles may have been predictable, however, it was still engaging and suspenseful to watch across its slow burn.
Again, We Have Always Lived in The Castle may be slow for some but what keeps it compelling to watch was its great performances across the board. The trio of Farmiga, Daddario, and Stan were exceptional as Merricat, Constance, and Charles respectively. Farmiga was captivating in a nuanced performance that allowed us to feel her pain and connect to her relationship with her sister. Constance may not have been as meaty of a role, however, Daddario was still good here, showing off some depth, and her chemistry with Farmiga sold their sisterly relationship. Stan, with the other meatier role, was impressive in using his natural charm and charisma to create a lovable yet slimy foil who arguably did not get a fair shake in the end.
We Have Always Lived in The Castle may have a long title but it is well worth the watch if you can find it.
*still courtesy of Brainstorm Media*
---
If you liked this, please read our other reviews here and don't forget to follow us on Twitter or Instagram or like us on Facebook.