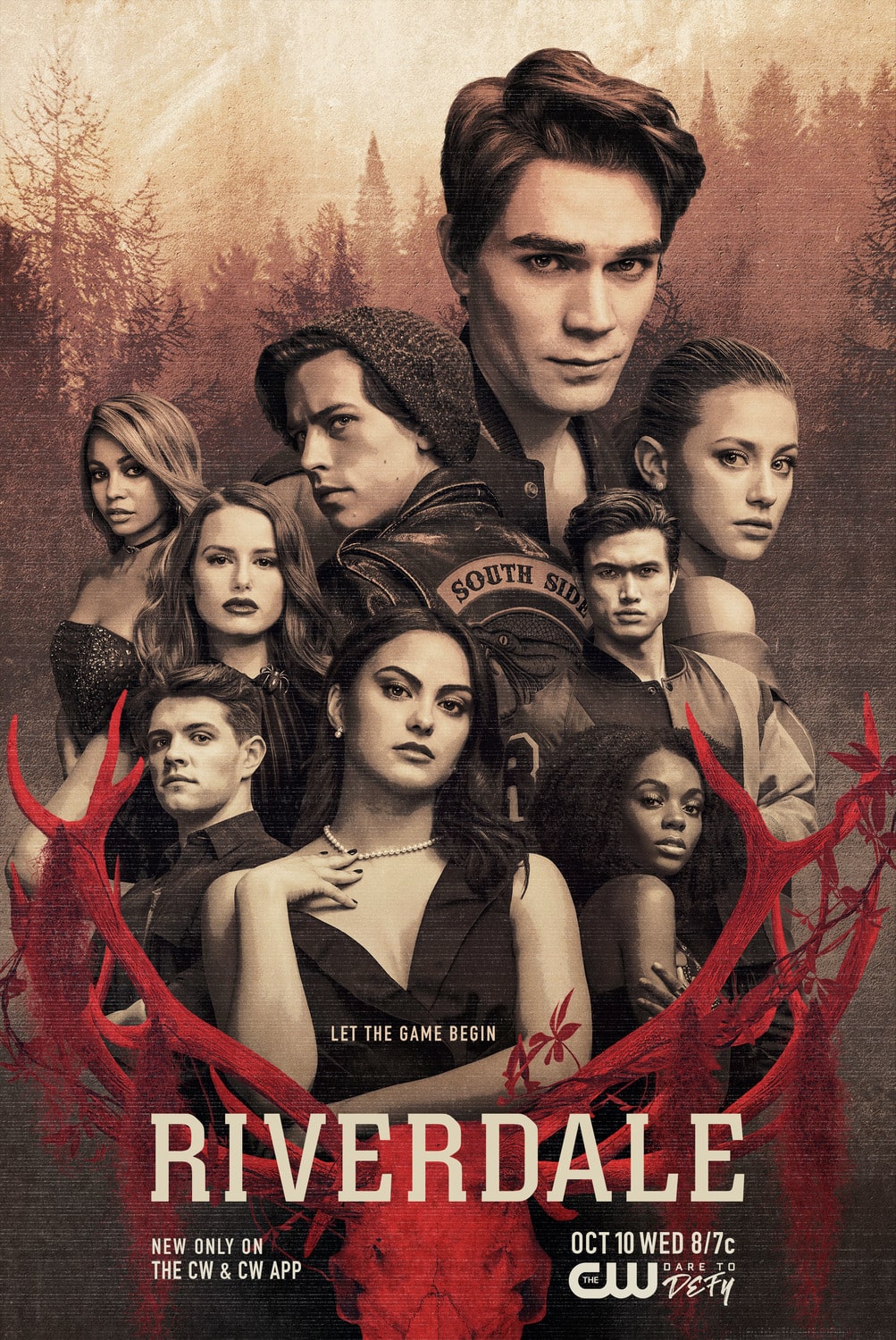 Creator

Roberto Aguirre-Sacasa

Rating

TV-14

Episodes

22

Running Time

44 minutes

Airs

Wednesdays 8pm

Channel

CW, Netflix
Rating Summary
This season of Riverdale embraces its campy tone in creating a bigger, creepier teen drama set in small-town America. While it removes the focus on the Core Four as a group, its layered storytelling gives strong character development to the ensemble in a darker atmosphere that shows that only these events could happen in the world of Riverdale. From its cast, characters and creepy setting, this season of Riverdale continues to live in the weird world it is meant to.
Riverdale has come and gone with its darkest, most supernatural story yet diving deeper into the tone and style that has made this show so successful. Before reading our full season review, check out the individual reviews here to get all caught up on the stories of this season.
The main story of Riverdale season three revolves around the return of a mysterious game called Gryphons and Gargoyles and its repercussions on the town of Riverdale. Archie (KJ Apa) is sent to juvenile detention and forced to face off against Hiram (Mark Conseulos) numerous times as both take shots at each other. Veronica (Camilla Mendes) helps with the family business and starts to understand the toxic relationship between her parents as she is constantly forced into different situations of debt and destruction. Jughead (Cole Sprouse) finds himself at the centre of the mysteries revolving around G&G as he searches to unmask the elusive game master The Gargoyle King. Finally, Betty (Lili Reinhart) is forced to confront the newest threat to Riverdale's safety in The Farm, a supernatural cult, which preys on the vulnerability of the citizen's insecurities. Everything comes to a head when the Core Four are forced to confront their adversaries, past and present, to make sure Riverdale survives the night and lives on.
With the success of Sabrina the Teenage Witch, Riverdale's third season decided to take a more supernatural route with its storytelling. While this was a step in a different direction for this series, it still managed to embrace the campy teen drama and private investigator tone it surrounded itself with for its past two seasons. Unfortunately, it is also within this strength that Riverdale has its greatest weakness.
Due to the layered storytelling and large ensemble, some secondary characters are cast aside for weeks at a time only to reappear when appropriate for the Core Four stories. Speaking of these characters, their arcs rarely overlap taking away from one of the strongest aspects of last season, the dynamic between these friends. While this is downplayed throughout the season, their individual arcs are strong enough to make the separation work.
In regard to the stories themselves, they feel perfect when set in the bizarro world of Riverdale. From the deadly roleplaying game, underground fight club and supernatural cult, each piece fits together in a weird campy puzzle filled with drama, emotion and pop culture references galore. While some of these elements feel drawn out, they become fully realized by season's end with satisfying conclusions across the board.
As for the performances, they are as expected for a campy teen soap with none of the younger cast standing out. However, of the adults the biggest transformations and performances were from Skeet Ulrich and Mark Consuelos as well as newcomers Gina Gershon and Chad Michael Murray. Each of these actors felt right at home in this world and stole some scenes from their younger counterparts. It was sad to say goodbye to Luke Perry this season and it will be interesting to see how that affects Archie going forward.
In my opinion, with one successful spinoff in Sabrina the Teenage Witch and another in Katy Keene on the way, the CW maybe should add another crime-fighting group of teens to their live-action lineup. Perhaps a group with a dog and groovy van?
What did you think of the third season of Riverdale? Let me know in the comments!
On top of writing content for this site, I also post videos on my YouTube channel The Film Fanatic where we discuss movie and TV reviews, movie recommendations, countdown lists and more! Head on over and join the Fanatic family!
If you liked this, check out my other reviews here and my website! Don't forget to follow me on Twitter and like me on Facebook.
Don't forget to follow us on Twitter and Instagram and like us on Facebook.